All of our spirits are proofed with pristine Napa Valley spring water from The Family Coppola's estate.
The estate sits at the edge of an extinct volcano where bears and mountain lions run freely in the woods above a world-famous vineyard, secret waterfall, and an ancient spring where we capture water used to distill our small batch, house-crafted spirits. The spring has quenched the thirst of inhabitants of this land for thousands of years, while also providing a cool refuge from the long summer days in the valley.
A spirit with an ABV of 40% will also contain a majority of 60% water. As the main ingredient in any spirit, water plays an integral role in how our senses perceive the final product. Situated at the base of Mount Saint John, an extinct volcano, the ancient carbon in the soil assists in filtration of many dissolved solids otherwise found in spring water. A lower content of dissolved solids in water means more neutrality and less filtration in order to reduce turbidity, allowing the distiller to maintain integral components of mouth feel and flavor without compromising the appearance of the final spirit.
Every bottle reflects the immense natural beauty of an estate strewn with oaks, wild berries, bay and redwood trees. Like the renowned wines created here, our spirits have an authentic sense of terroir from using the water, fruits, and botanicals naturally occurring on the property.


---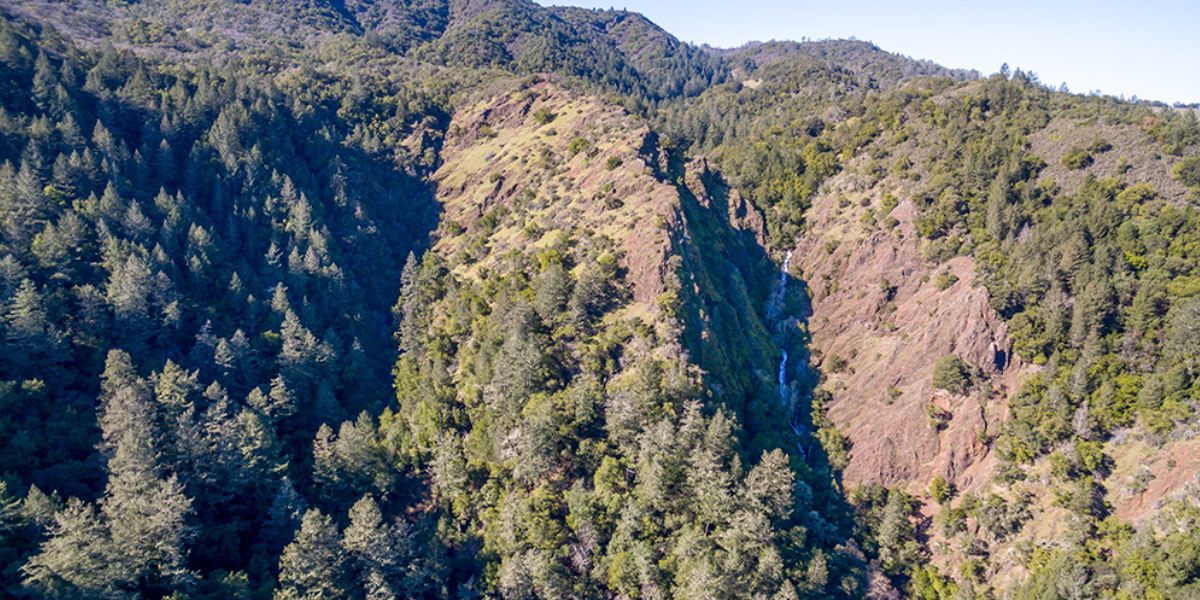 A waterfall way up high on Mt St. John appears when it rains.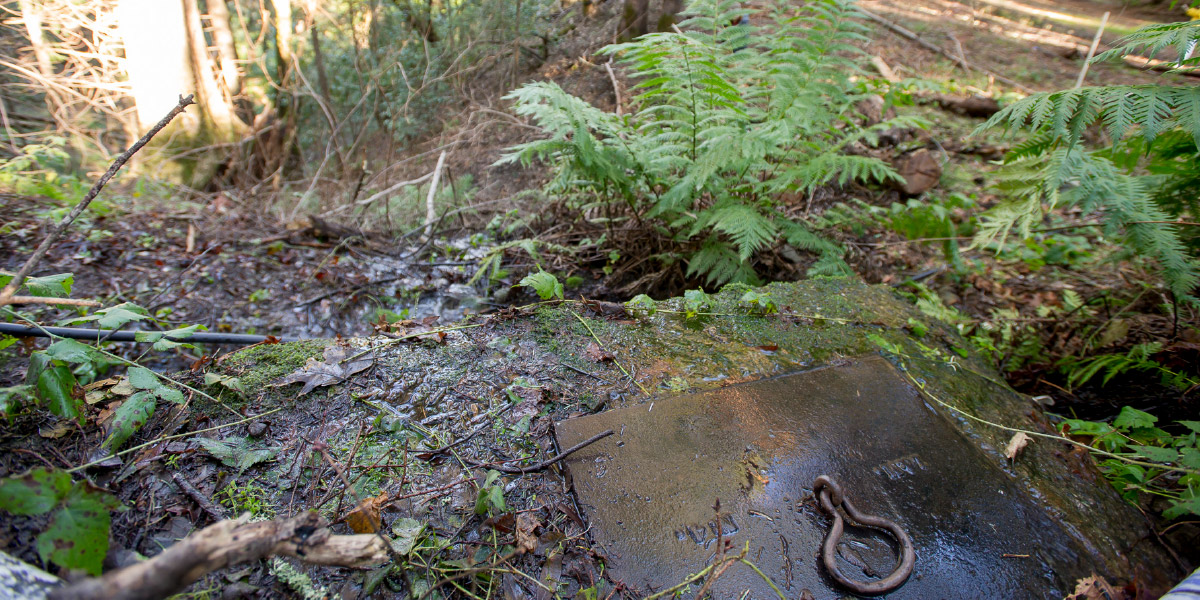 One of the various water sources. When opened spring water flows out.