Sure, everyone loves a family sojourn or a romantic getaway, but how about a road trip your best gal pals? In celebration of the crisp season, below are five stops to share a memorable fall weekend. And, like all good female adventure stories, pair your journey with Virginia Dare Chardonnay and Pinot Noir.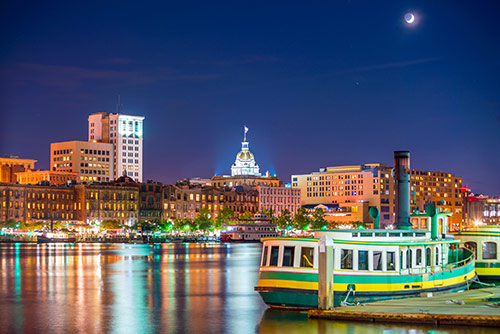 Savannah, Georgia
With its cobblestone streets and river views, Savannah is a charming city to drop your bags. Smack in the historic district, The Brice's 145-rooms feature treasures from local haunts like The Paris Market and 24e. Cruise the downtown art scene or tour the famed scenes (think mossy cemeteries) from Midnight in the Garden of Good and Evil. For brunch, kick up your heels with live jazz at The Collins Quarter. Later, cruise your bike around 20-plus town squares or pedal though Forsyth Park. For dinner, The Grey features chef Mashama Bailey's grown-up Southern food like grilled pork chops and rice and peas.
Charleston, South Carolina
You can easily hop from Savannah to Charleston—another famed Southern city high on low country charm. For fried chicken sandwiches on brioche buns, nab a table at Leon's Oyster Shop. Stretch your legs along King Street for antiques and in the evening drop by the historic Dock Street Theatre for live shows. Later, rest your head at the mid-century stylized Dewberry Hotel or the 1920's-inspired Spectator Hotel whose rooms are dressed in creamy tones and velvet. Don't miss the open-air City Market for sweetgrass baskets and pop by Hominy Grill for warm coffee, buttermilk pancakes, shrimp and grits.
Santa Fe, New Mexico
Arriving in the majestic town of Santa Fe, with its jolt of high-desert altitude feels and looks much like an artist's painting. Spend the day at Museum Hill – home to four cultural institutions or around the leafy Plaza, tour the intimate Georgia O'Keeffe Museum. For a Southwestern sprawl of red and green chili, drop by La Choza and for creative New Mexican fare (like pastrami tacos), Eloisa has you covered. Crave something sweet? Drop by Kakawa Chocolate House for warm chili elixir. Check into the cozy Inn and Spa at Loretto or book a spa getaway at Sunrise Springs (there are also fluffy resident silkie chickens to feed).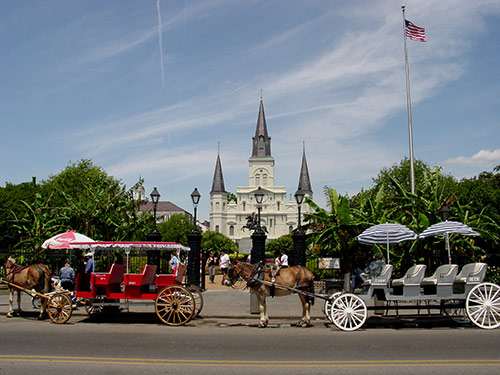 New Orleans, Louisiana
Away from the Bourbon Street bustle, drop by beloved La Petite Grocery for fried Gulf oysters and stroll the boutiques along Magazine Street. Itching for a taste of the French Quarter? The dark-wood bar of Arnaud's French 75 is known for its namesake cocktail or sneak into the 200-year-plus Old Absinthe House. Listen to daytime jazz with wine inside the leafy courtyard of Bacchanal. In the Lower Garden District, the Henry Howard Hotel feels like staying at a fancy friend's house (the rooms have poster beds and there's a sleepy front porch). For breakfast, District donuts serves quirky varieties like ginger-mint julep.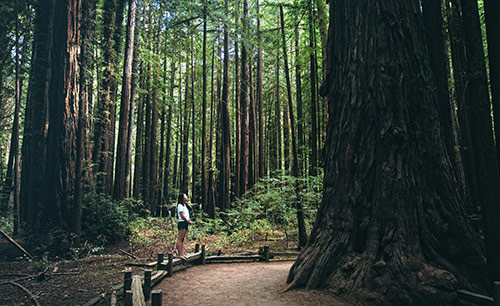 Sonoma County, California
Eat and drink your way through Sonoma County. Drop by Francis Ford Coppola Winery for wine, movie memorabilia and delicious wood-fired pizzas. Up the road, Virginia Dare Winery lets you sample its award-winning Chardonnay and Pinot Noir. In Healdsburg, check into the 36-room, eco-friendly H2. Come morning, The Shed is a cheery locals favorite stocked with baked goods, green juices and a coffee bar. You'll also find chic market totes, candles and gardening tools. Head for a hike or horseback ride though the stunning Armstrong Redwoods State Natural Reserve and later, grab a boxed deli lunch at Jimtown Store.