The editors of Zoetrope: All-Story are supremely pleased to announce the release of the Winter 2016/2017 edition, which we assembled between October and January, while the presidential contest seemed to permeate every exchange, even within our office in San Francisco. And amid that climate, we found the predominant themes of this political moment to be reflected in the stories themselves, from Hanif Kureishi's "Nowhere," tracking a refugee's flight from his war-ravaged homeland to Paris, to Jo Lloyd's "The Earth, Thy Great Exchequer, Ready Lies," chronicling a seventeenth-century industrialist's exploitation of resources and grievances against his contemporaries' lack of appreciation of his brilliance, to David Bezmozgis's "Natasha," offering a portrait of loyalties and alienations within a Russian immigrant community in the West.

These stories were joined by contributions from Academy Award­–winning filmmaker Pedro Almodóvar, National Book Award finalist Elizabeth McCracken, and a never-before-published writer named Lindsay Zibach, whose story "Seeing Diane Arbus" won the magazine's 2016 Short Fiction Contest; and the edition was designed by the celebrated Icelandic-Danish artist Olafur Eliasson, whose work has explored such urgent issues as climate change and environmental degradation. Though we curate the magazine without political bias, we do believe that among fiction's greatest potentials is to humanize the other, and that a bit of humanity and empathy is critical as we collectively aim to bridge the divisions in this country.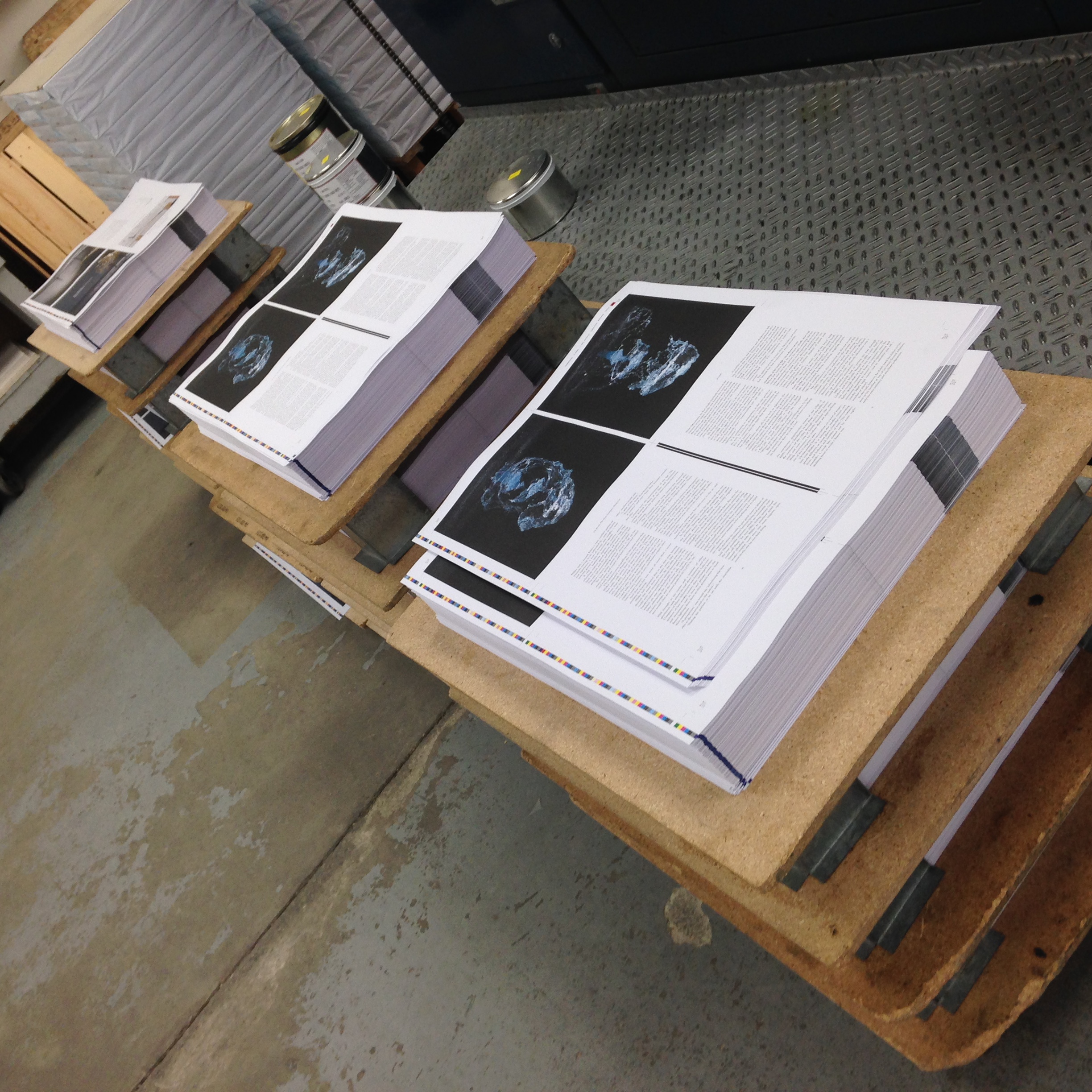 Eliasson is a fitting guest designer for our first edition with Community Printers, a worker-owned print shop in Santa Cruz, California, known for its environmentally friendly production methods. All-Story will now be printed with nontoxic inks on sustainably sourced papers, and on single sheets rather than large rolls, reducing waste and heightening quality control. We're also ceasing the practice of "polybagging"—enclosing each magazine in a plastic bag for mailing—and improving our cover stock. And as most of our distributors are on the West Coast, the simple act of moving production from our prior facility on the East Coast drastically reduces our carbon footprint. As if all that weren't sufficiently good news, the commute to our new printer along State Route 1, from San Francisco to Santa Cruz, just happens to be one of the most beautiful stretches of coastal highway in California. At All-Story, the legacy of print is alive and well, and we're thrilled to be increasing the quality of the magazine while decreasing our environmental impact.
We hope you enjoy this release.
—The Editors