So…all of a sudden your best friend called her boyfriend who called his buddies and now you've got about 15 people arriving to your small backyard in just under two hours.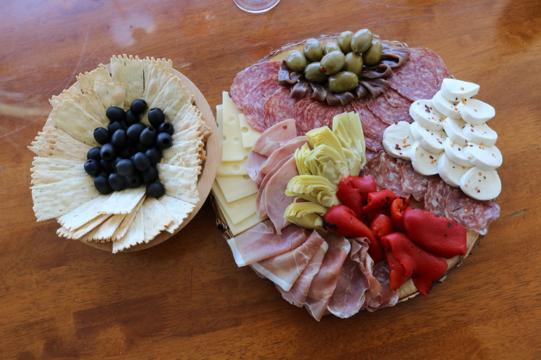 There will be plenty of wine, of course, but you want to make sure that your hostess skills are on point. Although tradition might say that it's not in the best taste to invite friends to a friend's house without notice, we say the more the merrier. So what to do to feed this new crowd of yours? An easy antipasti. Sounds elaborate, but is actually quite easy – it's a recipe that has more to do with your speed and wingspan in the market than your actual ability to cook.
So put your headphones in (we've got a suggested playlist below), keep your eye on the prize and get to the store. You're going to need at least some of the following:
Boiled Ham Slices
Salami Slices
Prosciutto Slices (or wrapped around melon)
Mozzarella Cheese and Swiss Cheese
1 can red pimentos or green and red roasted peppers
1 can artichoke hearts
1 can anchovies
1 can black pitted olives and green pimento stuffed olives
1 can tuna
Tomatoes, sliced
2 hardboiled eggs
1 tablespoon chopped celery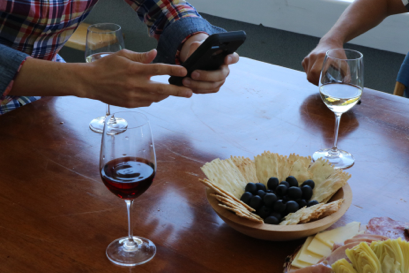 On a large tray, arrange items as your heart desires. If it's sunny out, serve with Diamond Collection Sauvignon Blanc; if it starts to rain, try Diamond Collection Pinot Noir.
Antipasti Playlist
• Pretty in Pink – The Psychedelic Furs
• Valerie – Mark Ronson
• A Message to You, Rudy – The Specials
• Ready to Go – Republica
• You and Me Song – The Wannadies
• If U C My Enemies – Rubblebucket
• First time High – Of Montreal
• Kill for Candy – DreamCar
• Hunter – Galantis
• Oo La La – Beth Ditto
For additional summer recipes and more, visit diamondadventure.com
For more grooves, check out the New Wave channel on Pandora