Summer 2017 arrived in Wine Country on Friday, May 26th at approximately 12:00pm with the first strums of the guitar from local band Serf and James kicking off the fifth edition of BottleRock Napa Valley. My oh my, was it a welcome sound.
Before long, the low clouds covering the valley all morning had given way to the bright sunshine almost as if the music itself had cleared the skies. You could feel the growing excitement as the crowd poured through the festival gates and walked through the plethora of food, wine, food, beer, and food on their way to the closest stage.
(Did I mention the food? It was incredible.)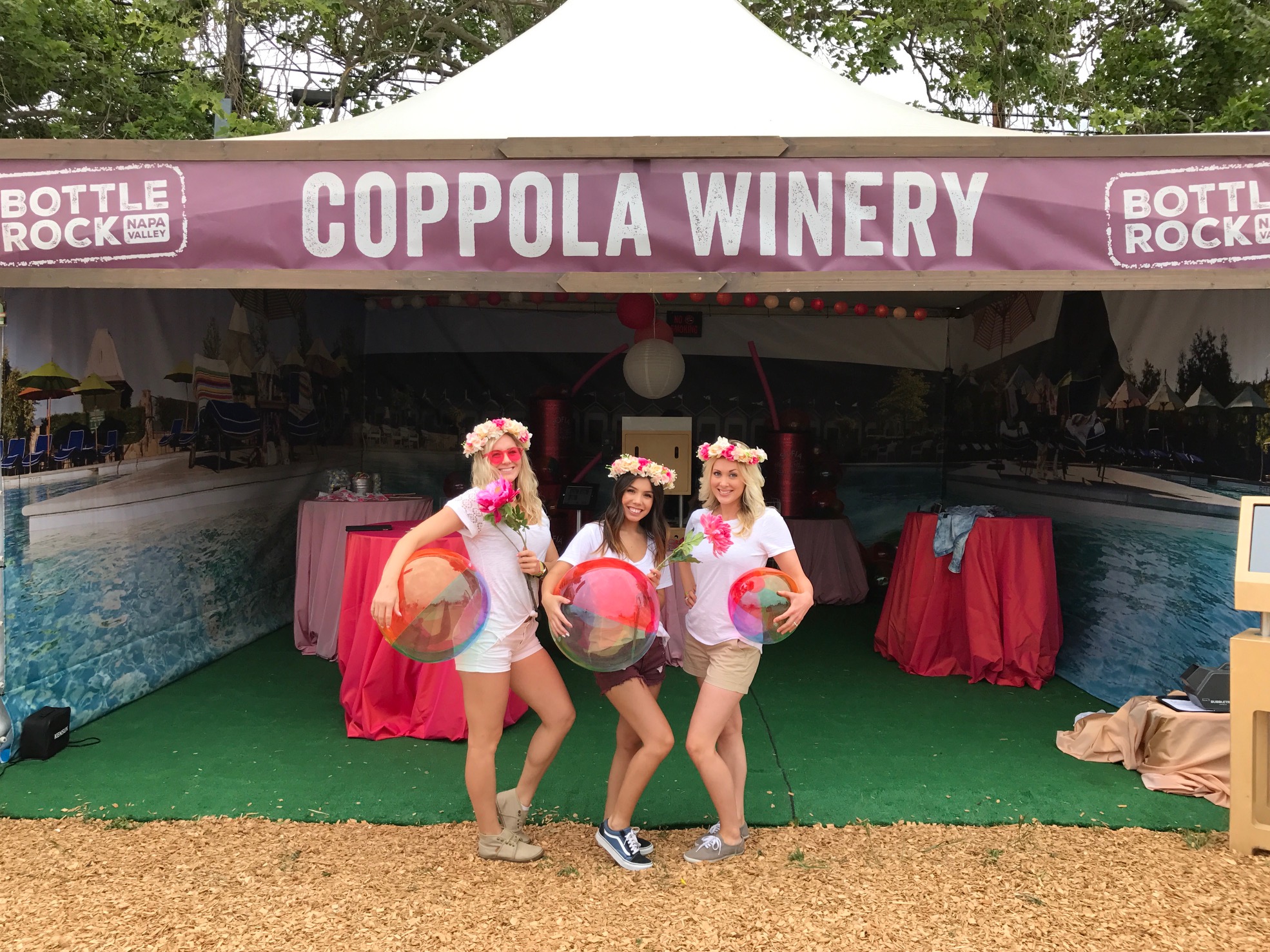 At the Francis Ford Coppola Winery lounge near the Samsung Stage, we brought our Sonoma County version of summertime fun to the festivities. The tent was lined with scenes of the winery pool, and oversized Sofia Minis decorated the interior, each of which were filled with pool noodles and colorful beach balls. Festival goers could purchase our wine, then come in to take pictures in our photo booth or just listen to the live music in the shade.
The highlight of Day One, though, was when U.K. band Frightened Rabbit stopped by the lounge following their live performance an hour earlier. What was supposed to be a 30-minute Meet & Greet turned into a 90-minute mini after party with the band.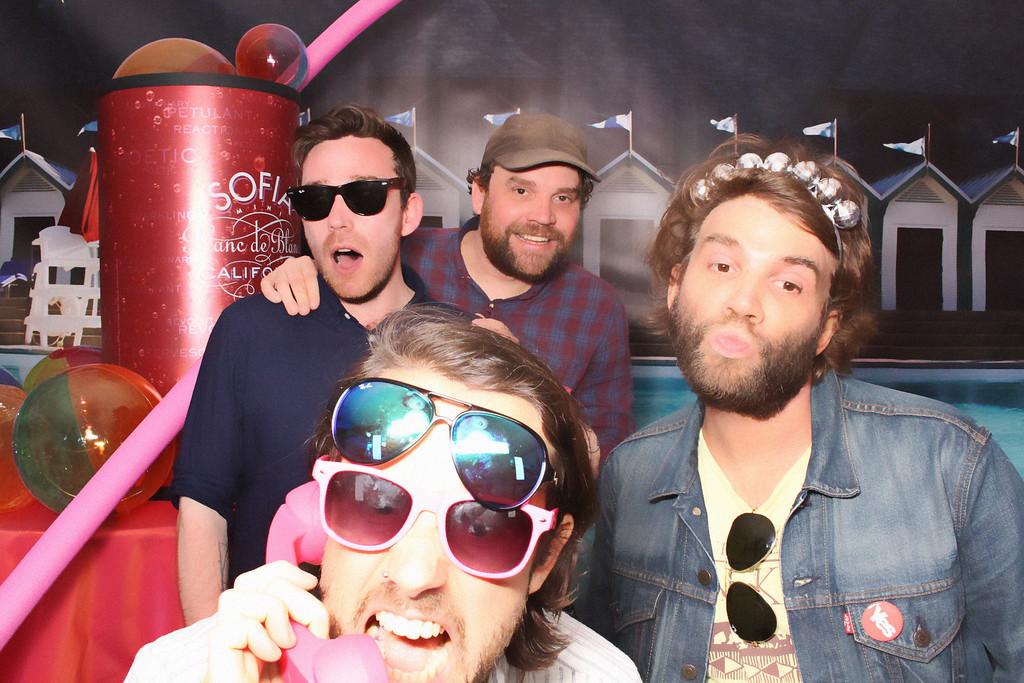 The guys had arrived in California from Scotland less than 48 hours earlier, opened for Band of Horses on Thursday night in L.A., drove up the state in time for their BottleRock set, and had about 12 hours to kill before catching a pre-dawn flight to Boston for another show on Sunday night. They were determined to make the most of their free time. We loved having them.
All in all, the day set a great tone for the weekend, and as the festival tagline promised, it was indeed a perfect first taste of summer.