BottleRock. The word had me excited for months. As someone who has lived, played and worked in wine country I shamefully had never been to experience it before. I will admit day one went by so fast it was a bit of a blur. A blur of amazing wine, food and music but still a blur. As I prepared for BottleRock Day two, I felt fortunate to be armed with some important learnings from my first day:
The importance of comfortable shoes - on day one I was one of those people with the cute shoes. After clocking in almost 10 miles over 11 hours I was prepared with my not so cute but fully-functional-I-will-still-be-able-to-walk-at-10-pm shoes for day two.
Scheduling out the day – Okay, this sounds a bit lame for a music festival but it really helped me see the performances I wanted to see. There were 6 different stages spread throughout BottleRock and actually scheduling out where I wanted to be when made it possible to see the majority of the performances I wanted to see.
Get to the food early! You guys, there are many things that set BottleRock apart from other music festivals but the food and wine are definitely a HUGE contributor.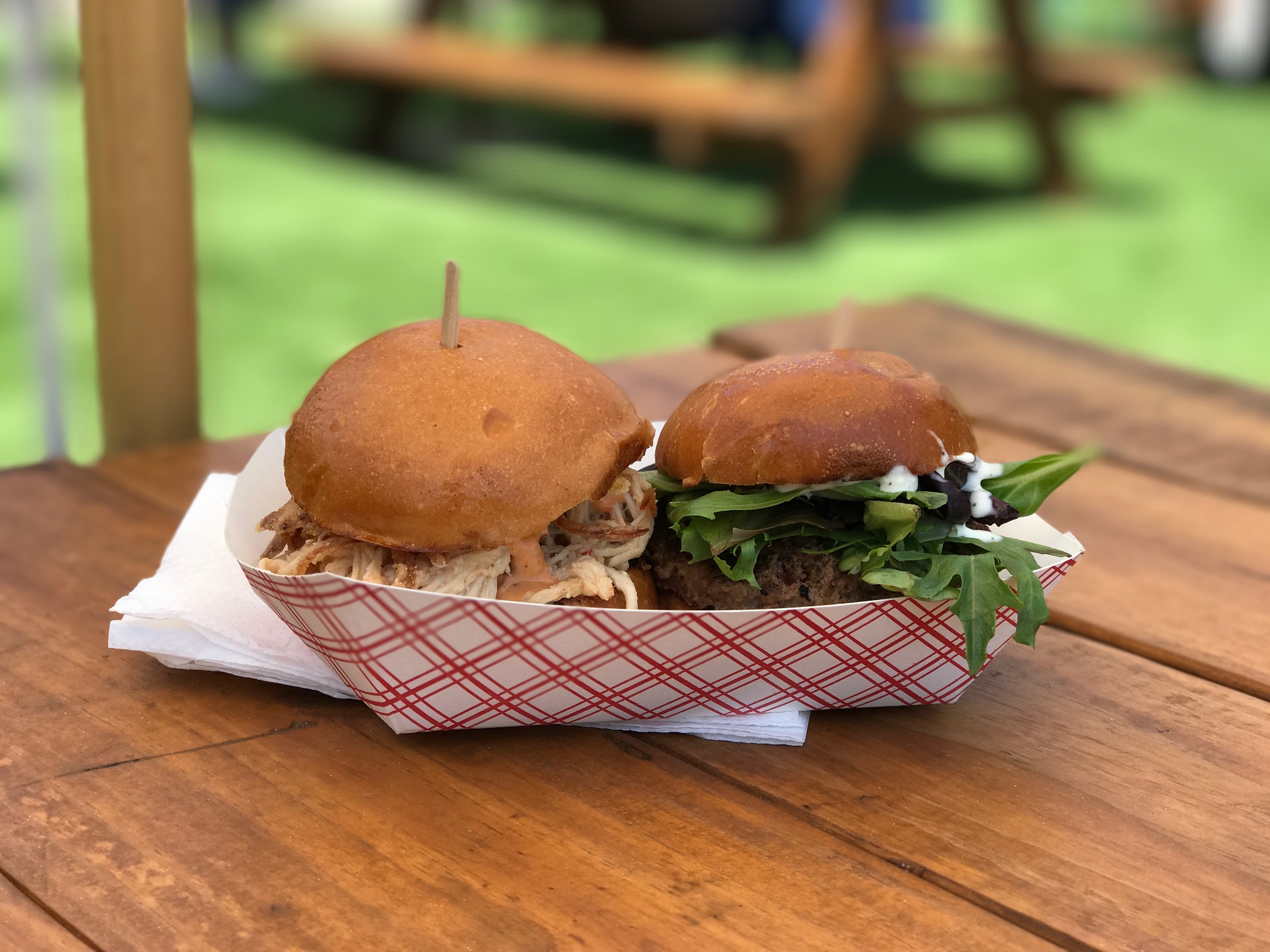 Speaking of food, as a self-proclaimed foodie that was definitely one of the things I was most excited to experience. I had heard amazing things about the food but there is honestly nothing that can prepare you for the incredible selection of food. This isn't just any food; we're talking about some of the best restaurants in Napa coming out to showcase their best. And let's talk about the food trucks. You know the food trucks that are always written up that you want to try but can never find? They were at BottleRock.
The culinary garden is a playground for foodies – every kind of food you can think of and from the best of the best. On day one we tried out Bui Bistro and had amazing noodle salads with shrimp, chicken and rice. The noodles and meat were very good but what sent it over the top was the combination of the spicy and creamy sauces – incredibly complex flavors in every bite
On day two I already had an idea of what I wanted to try. We started out the day at the food truck Me So Hungry Too and tried their sliders. They were phenomenal. The Flyin' Hawaiian sliders had shredded chicken with crispy Maui onion strings and a sweet and spicy chipotle aioli. Pair those bad boys with a crisp Pinot Grigio, some sun and great music and you've got the perfect afternoon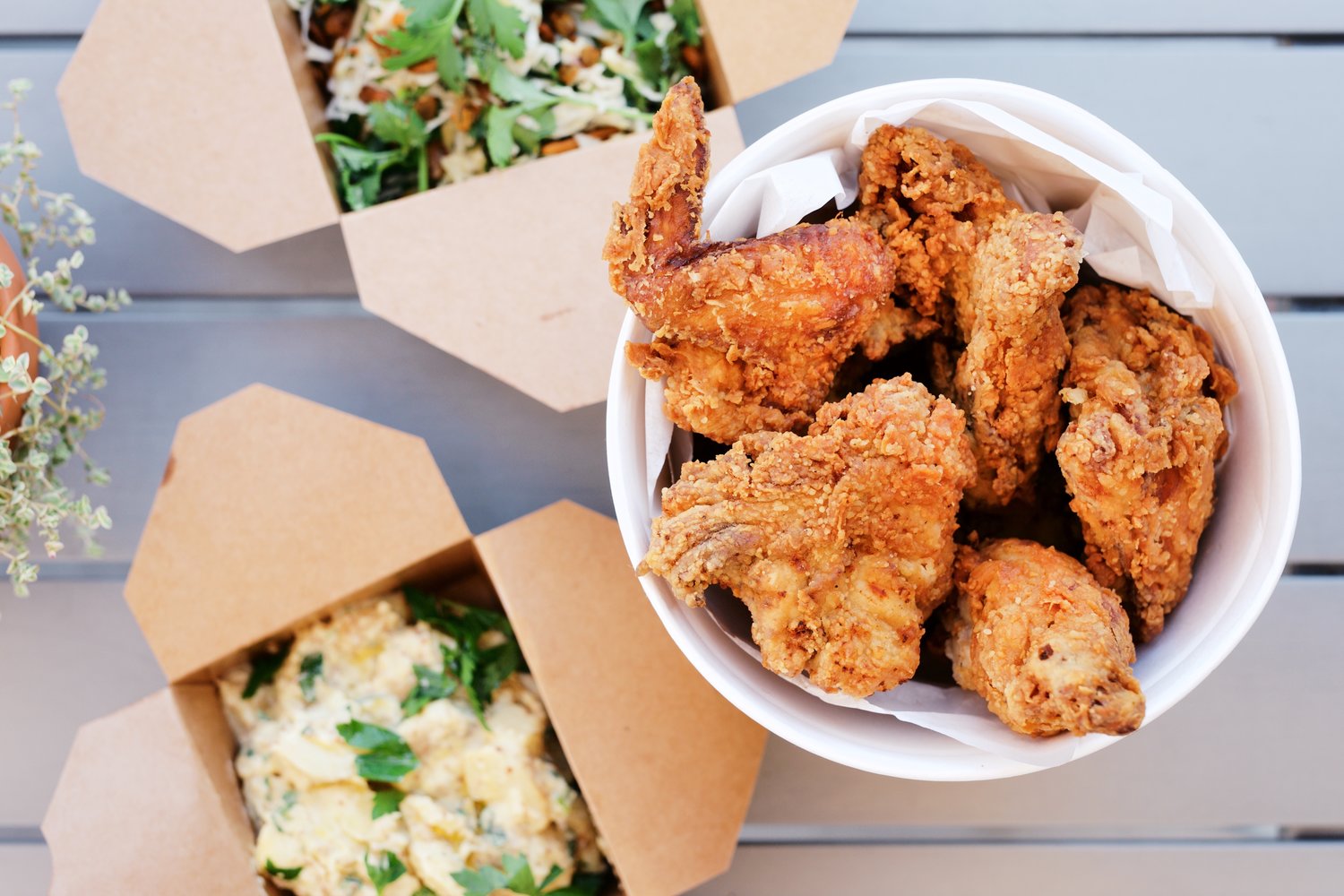 My favorite of the weekend had to be fried chicken at Smoke Open Fire. It was amazing, crispy and juicy with great seasoning. It was also beautiful – as I was trying to find somewhere to sit to enjoy this delicious meal I had at least 10 people come up to me asking what restaurant it was from. I even guided at least two people there to get their fried chicken fix.
I also had a chance to satisfy my sweet tooth with oh so delicious frozen custard. This was not just any frozen custard, it was the frozen custard of my wildest dreams that was then covered with a warm, gooey marshmallow coating. I am a s'mores lover so I knew I had to try the s'mores bar. It had all the chocolate, graham cracker and gooey marshmallow goodness that you would expect from s'mores but on a cool, creamy custard that was perfect for the warm Saturday afternoon. The only downside? I am now going to have to stalk the FK Custard food truck around the Bay Area given my new frozen custard addiction.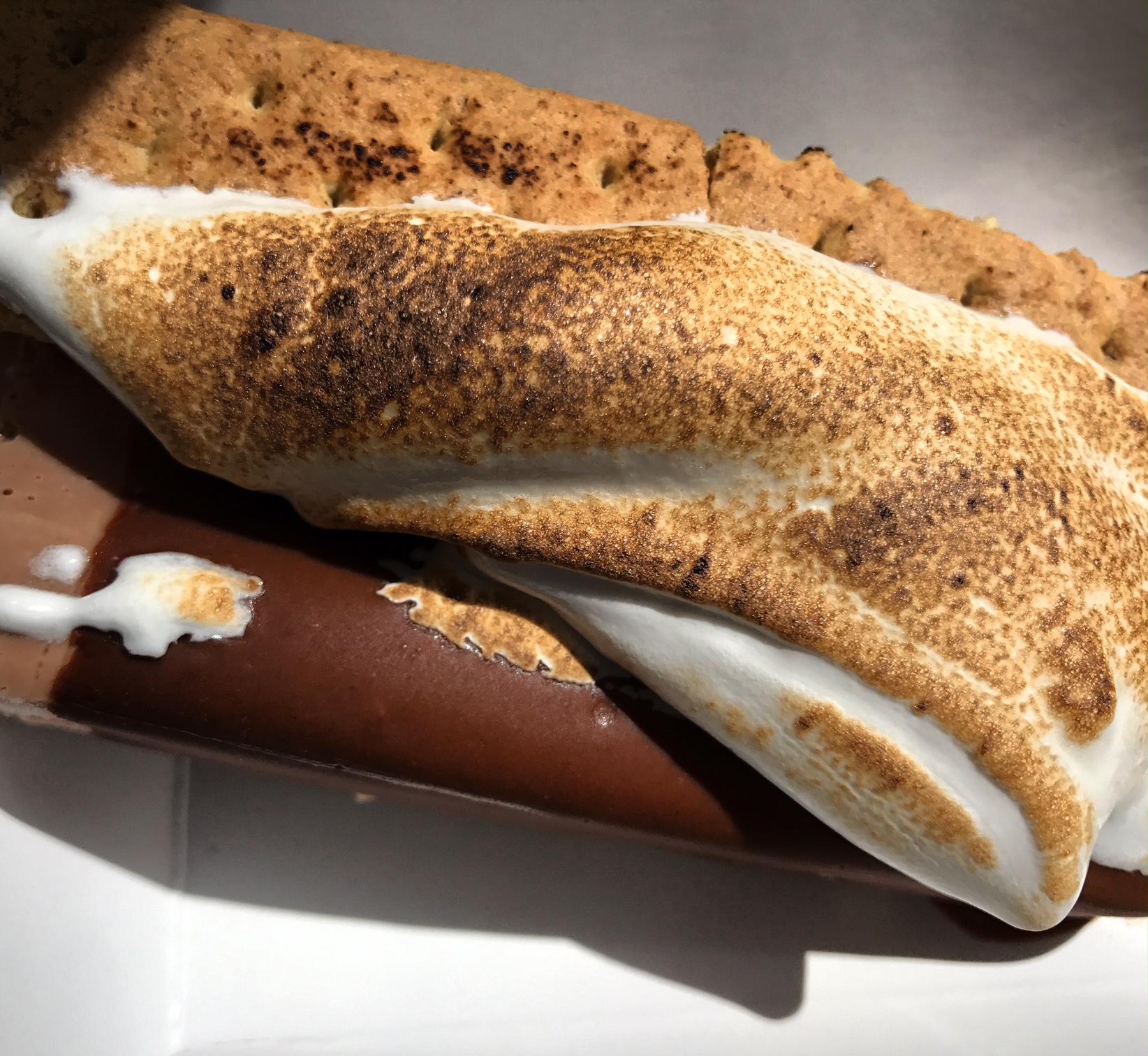 There were so many other foods I would have loved to have tried – but how much can one possibly eat in just two days? I also heard great things about Gerard's Paella, Curry up Now, Mustards Grill, Boneyard Food Truck and, of course, Morimoto. Oh Morimoto next year I'll get in line as soon as the doors open as I just couldn't bring myself to wait in line for over an hour this year.
Thank you BottleRock, I have already started thinking about next year and the amazing restaurants I want to try while I patiently wait for next Memorial Day weekend.