Getting dressed for day three of BottleRock (my first day at the fest), I had absolutely no idea what to wear. I don't think I've been to a music festival since my summer calendar was full of them as a teenager (Warped Tour was my favorite, of course). Having just moved to the area, I know that it gets hot, but I also know that it gets cold. Did I want something that would easily allow a sunburn or something that might make for an overly sweaty day?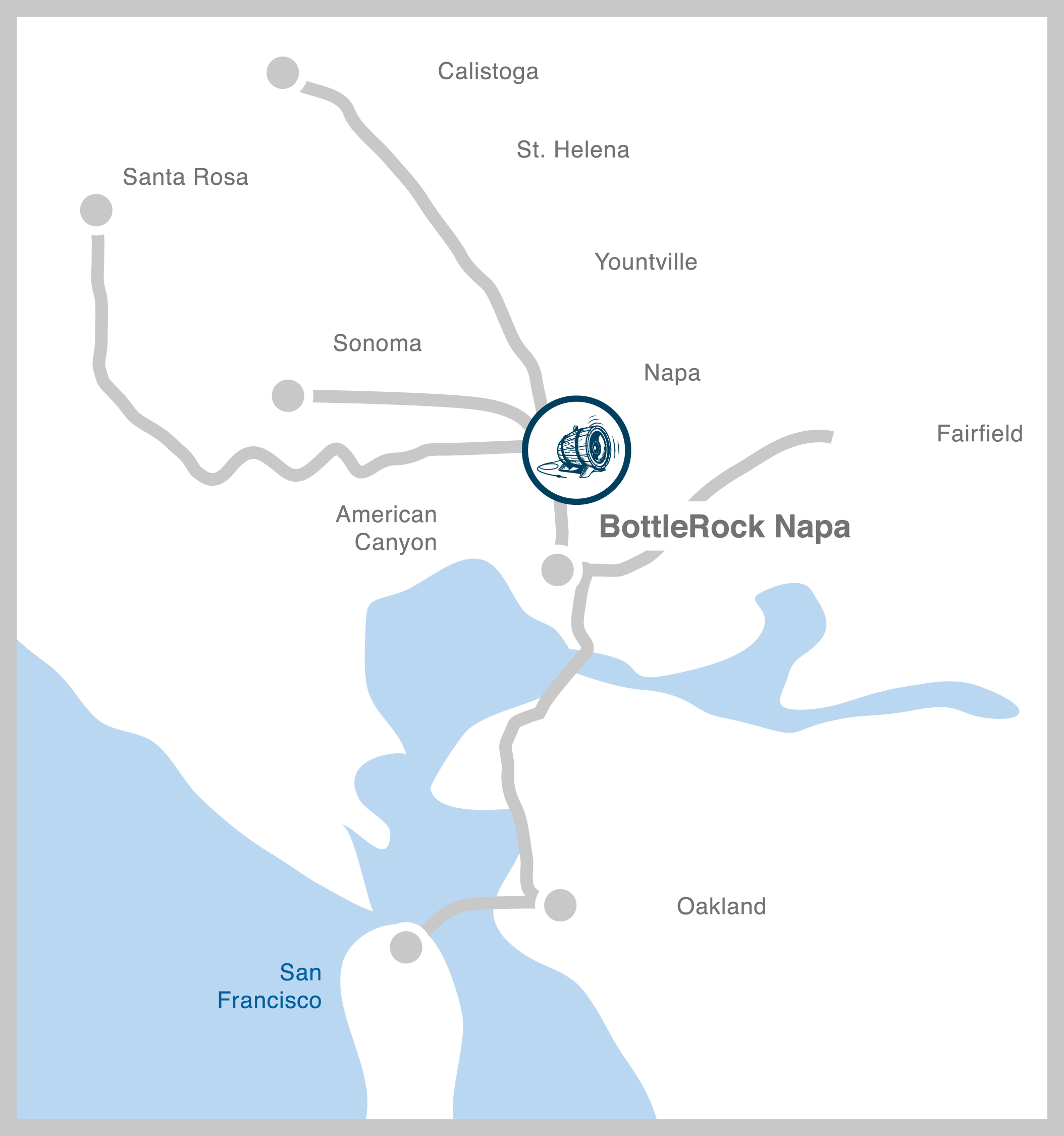 How would I maintain any semblance of aesthetic relevance while wearing sensible shoes? How do you go on a musical adventure and stay comfortable at the same time?
In the end, as any good grownup would, I figured it out and we were off. The hour long drive to the grounds is almost as epic as the festival itself. As an east coaster, the seemingly never ending landscape of vineyards, farms and PALM TREES hasn't yet lost it's novelty and most of the time in the car, I'm in complete awe.
We arrived to absolute hoards of people – in the best way possible. People everywhere you turned – from every walk of life, some in sensible shoes and some not and even given the older demographic of this festival, plenty of flower crowns. The fairground was amazingly right smack in the middle of downtown Napa, not in a parking lot miles away from all humanity. The convenience of it all had me hooked before we even walked in.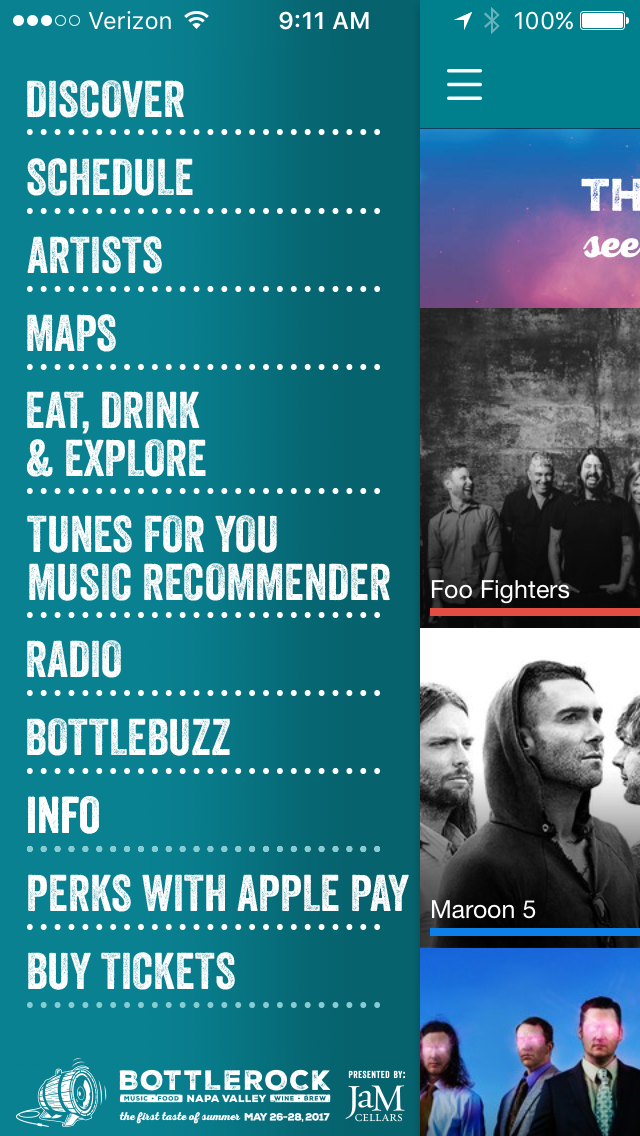 As we walked through the maze of the grounds, I was overwhelmed by the sheer volume of things to do and see. We spent the majority of the day people watching and eating and of course, listening to really great music.
We were lucky enough to get to see a lot of great bands – Band of Horses, The Foo Fighters, St. Lucia and Pacific Radio to name a few. By my favorites were by far Charles Bradley and His Extraordinaires and The Roots, who I believe gave a show as good if not better than they were giving twenty years ago (as a Philadelphian, I may be biased, but the crowd involvement seemed to be in agreement). If you haven't listened to Charles Bradley, get thee to an audio source immediately and prepare to feel excellent.
As I said I was overwhelmed by options and wish that the festival organizers had spread some of the epic acts out a little further (I mean, the choice between The Foo Fighters and The Roots is not an easy one). But that is forgivable with all of the accords given to convenience.
The app – The BottleRock app was an easy download, and enabled you to see and favorite all of the musical acts and vendors to be able to plan your day in the most efficient way. It also had a handy map, a music recommender based on acts that you favorited and sent me reminders throughout the day when something exciting was starting.
ApplePay – One of the worst things about festivals, I think we can all agree, is the need to have enough cash to sustain your day, but not enough that if it gets stolen, you'll be too upset. It's a truly fine line. Almost every vendor at BottleRock took ApplePay, which meant that we didn't have to carry nearly any cash and were able to track our purchases throughout the day. There were also special fast lane lines at some vendors for those who were paying with Apple Pay, allowing you to truly optimize the day.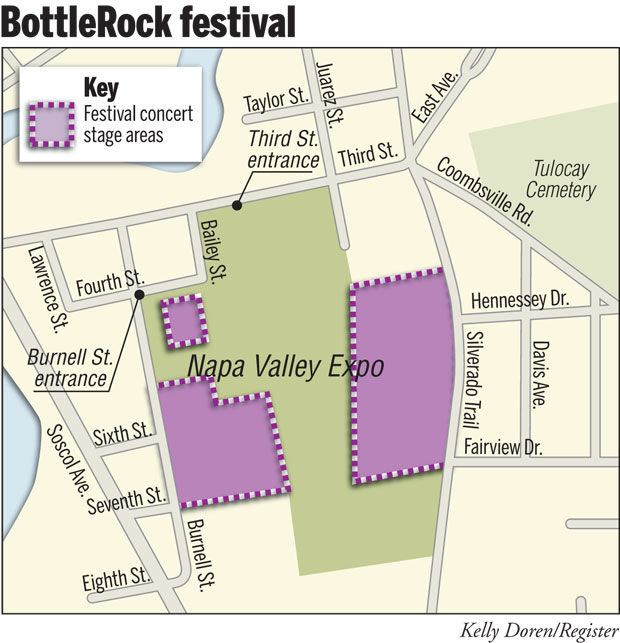 The Location – I said it before, but I'll say it again, the location is truly unique for a festival. Located in the heart of downtown Napa, it is easy to get to and easy to navigate. It's walkable for folks who are local or staying in town and but a drive from the rest of the Bay Area. If you aren't quite ready to go home after the plugs are pulled, you can walk right into town and grab a drink. Usually at a festival like this, you are surrounded by nothingness for the entirety.
Definitely looking forward to BottleRock 2018. See you there!