There's something about summer that makes me crave Clam Chowder. It feels completely counter-intuitive – a hot, creamy soup on a hot day? But you know what? It works. It smells like ocean, and tastes like the sea breeze. It allows you to be on a wharf even when you might be stuck inside an office all day or unable to make it to a body of water on a sweltering day. My suggestion? Whip up a batch of this, turn the groovy tunes up and pour yourself some Chardonnay. If you're really dedicated to the cause, you might pick up a beachy mist or candle to really set the beach vibe.
Boston Clam Chowder
Ingredients
3 TBSP Butter
½ yellow onion, diced
¼ c. flour
2 c. milk
1 c. potato, diced
1 medium carrot, diced
2 12oz cans, chopped clams
Parsley & hot sauce for garnish
Salt to taste
Small boules for serving, scooped
Method

Melt butter over medium/high heat.
Saute onions until translucent, about 7 minutes. Do not let them brown.
Turn heat off and add flour to the onions, stirring until a golden slush forms – this is called a roux and will act as the thickening agent in the soup.
Turn heat on again to medium, add the milk and whisk briskly until roux is fully integrated.
Add potatoes, carrots and one cans worth of clam juice – bring to a simmer and cook until potatoes and carrots are tender, stirring occasionally to prevent burning the bottom of the pan. If the soup begins to thicken too much, add a bit more milk and stir.
In the meantime, if desired, scoop out the interior of your boules and prep them for serving.
Best enjoyed with a glass of Chardonnay, a good nautical stripe and a bad case of nostalgia. If you're feeling like a little spice, why not try a few drops of Mamarella Hot Sauce to kick it up?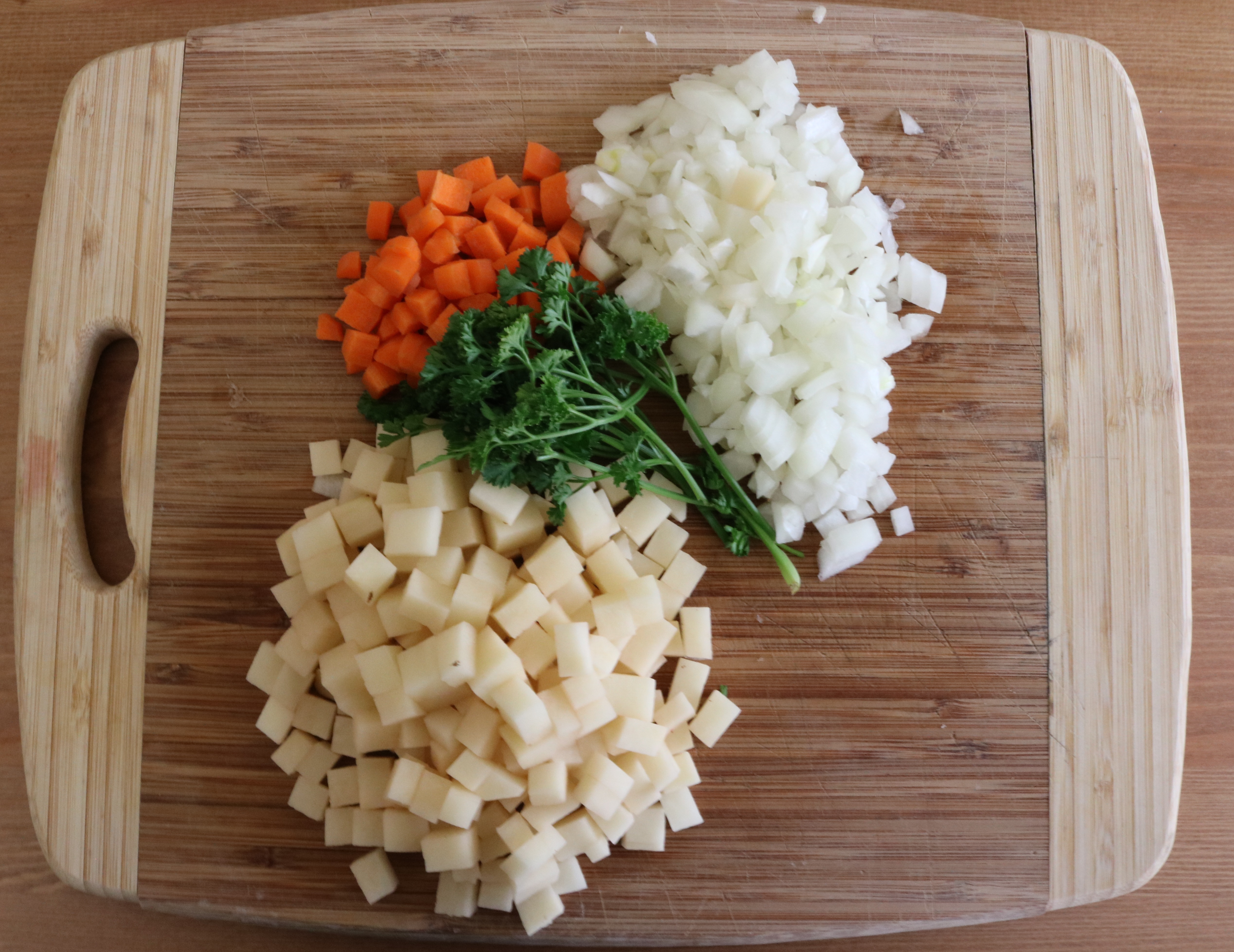 Chowdah playlist
Sail on Sailor – The Beach Boys
You Only Live Twice – Nancy Sinatra
Summertime – DJ Jazzy Jeff and the Fresh Prince
Lovely Day – Bill Withers
Then he Kissed Me – The Ronettes
Under the Boardwalk – The Rolling Stones
Theme from Endless Summer – The Sandals
Rock Lobster – The B52s
To Sir With Love - Lulu
For additional summer recipes and more, visit diamondadventure.com