Ah, September. The month that asks you to return your white pants to whence they came and implores you to pull out your well-worn sweaters and boots. The month that lends itself to cuddling up with a good book and a divine glass of red wine. The month that makes you want to break out the crockpot and bake fresh bread.
Buuut let's be honest, September is never cold enough for those sweaters or those boots! And who wants to waste the last of the sunshine on crockpots!? September calls for a few final summer adventures.
Luckily, we just launched a new product that just screams adventure: Diamond Collection Cans!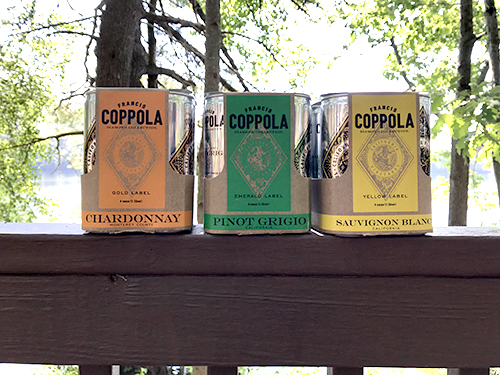 Whether you are headed to the lake, the campground, the beach, a dinner party or a night in with your friends, our Diamond Collection Cans are perfect. They are convenient and delicious and each can holds just about a glass and a half of wine.
Cans are a great way to celebrate the end of summer – a welcome addition to a barbeque, a bocce tournament or a final(ish) pool day. Whatever you choose to do with these dog days, our Diamond cans help create a serious #DiamondAdventure.
Diamond Collection cans are available on Amazon http://amzn.to/2eIVWm5 and will soon be available where you buy your favorite wines.