After months of winter hibernation, we're craving time in the great outdoors (and away from our screens). Why not unplug on a Central America digital detox vacation with some mindful, "face to face time." Below, a few ideas to escape technology in the remote Belizean jungle.
Location is everything.
Blancaneaux Lodge already comes with that secluded, off-the-grid setting. Located in one of Belize's oldest protected areas, the tropical-flared Mountain Pine Ridge Forest Reserve, there's nothing but the sounds of rustling rainforest, the soothing waters of Privassion Creek and the occasional howler monkey.
Spacious Accommodations
With a sprawl of 20 thatched-roof villas with common living areas and connecting spaces, it's easy to meet for family time and when you crave private space, separate bedrooms and en-suite bathrooms let you maximize rest.
Plenty of Adventure
Situated in a remote area off Mountain Pine Ridge Road, Barton Creek Cave Tour lets you tap into your inner archeologist as you float through an underground cave dotted with Mayan ceramics and ancient skulls.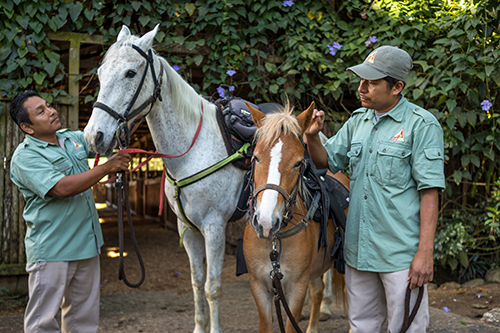 After breakfast, take a horseback ride around the lodge (pssst: Blancaneaux houses its own stables). A gentle ride to Big Rock Falls has views of lush forest and hidden falls— where you can swim under a cascading waterfall. Or opt for tropical jungle route as sun dips over the Maya Mountains.
Explore the Cayo District and its famed Saturday Farmers Market (featuring a rainbow of fresh fruits and spices) or hunt for souvenirs in San Ignacio followed by a visit a chocolate factory. Alternatively, take a guided tour of the Mayan Ruins with ancient temples (a choice of either: Xunantunich or Cahal Pech)
The Kids Camp (for children 5-11 years old) hosts a range of activities from painting Mayan wooden masks to constructing and flying a kite, touring and planting at the lodge's organic garden or visiting the chicken coop. At night, there's a guided bug hunt.
Let the Scrabble challenge begin. After some beloved brick-oven pizza (enjoyed inside the cozy Montagna Restaurant or in the comfort of your room), retreat for classic board games and analog diversions.
And, for the Adults
Spaaah!
While the kids are at camp, wind down with two 60-minute massage treatments like a pampering scalp-to-toe Oriental massage (wearing soft Siamese style pajamas) or using acupressure and essential oils extracted from plants to ease tension and muscle stress.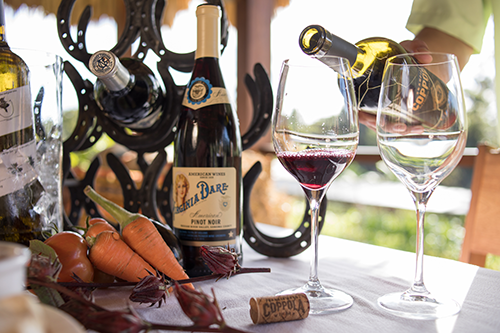 Wine Tasting
Adults can slip away to sip from the Coppola collection— a sample of Rosso, Diamond and for larger groups, tastings of Virginia Dare varietals.
Bonus: Check Your Devices
For each hour the entire family checks their devices with the front desk, earn $10 of credit to our gift shop (limited $100 per stay in credits earned).
Family Face Time Package at the Family Coppola Hideaways at Blancaneaux
For pricing and reservations please visit, https://www.thefamilycoppolahideaways.com/en/blancaneaux-lodge/experiences/family-face-time