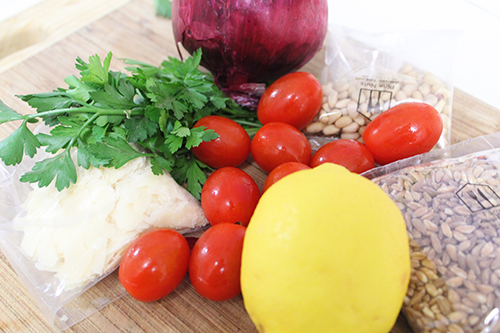 I think that we can all agree that sometimes life gets crazy and even finding the time to put dinner on the table feels overwhelming. You know the feeling - after a long day at work, hours in traffic and a half-hearted attempt at "sweating it out" at the gym, the last thing you want to worry about is figuring out what to eat. Well, I'm happy to say that we live in a world where Home Chef exists and happily assists in getting rid of the weekday dinner blues. It was an especially hectic week when our first Home Chef box appeared on our doorstep and so I was truly happy to see it and try it out for myself.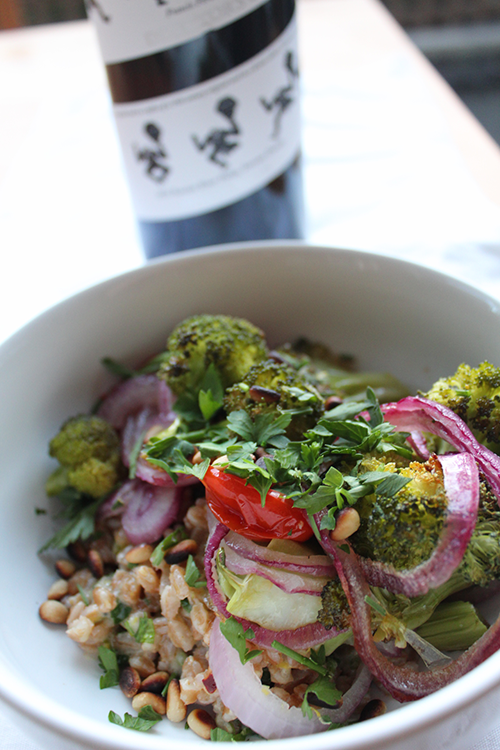 recipe categories when you order - from carnivorous to vegetarian to gluten free - so there's something for everyone.
For just about $60, you get three meals. Our meals were an Italian Farro bowl with parmesan, broccoli and pine nuts, Ponzu Noodles and Green Beans, and a Parmesan Crusted Salmon with arugula salad.
What's very cool and sets Home Chef apart from a lot of other meal delivery services is that you can not only incorporate your dietary needs, but you can also add on smoothie ingredients, quick lunches and fresh fruit for the week, truly making any visit to the grocery store unnecessary.
I personally loved the variety of the meals, and just how easy they were. The steps are laid out very simply and each meal took no more than twenty-ish minutes to make. They were light, but filling and the farro gave us enough for a lunch the next day!
The only dish we modified were the Ponzu noodles - I had a piece of cod in the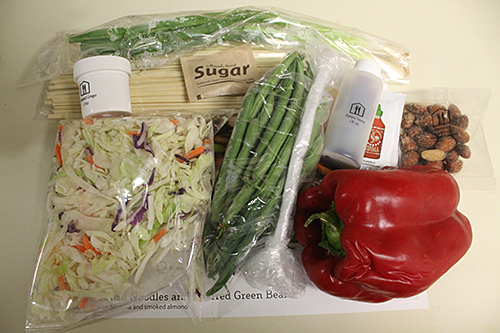 Home Chef to bring you $35 off your first box with coupon code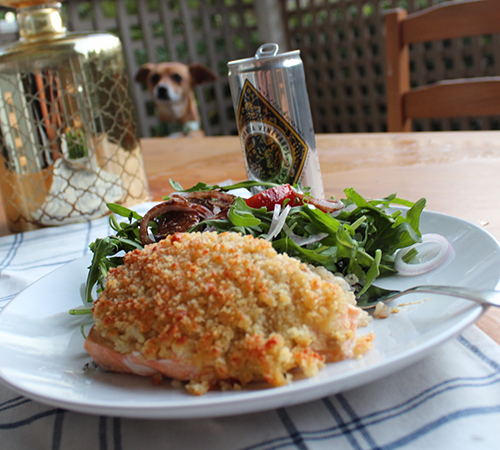 COPPOLA. Plus, to make sure that you have delicious wines to pair with your first Home Chef box, we're offering 20% off and penny shipping on your next online order with us. Simply enter coupon code HOMECHEF at checkout at FrancisFordCoppolaWinery.com to take advantage of this special promotion