The surname "Coppola" has, over the past five decades, become associated with legendary American filmmaking. In Hollywood, the Coppola family name is uttered with certain reverence by those working in the film industry. In all, five generations of the Coppola family have thus far been involved in aspects of filmmaking, from acting to directing to composing music for films, creating a monolithic presence in the crowded Hollywood environment.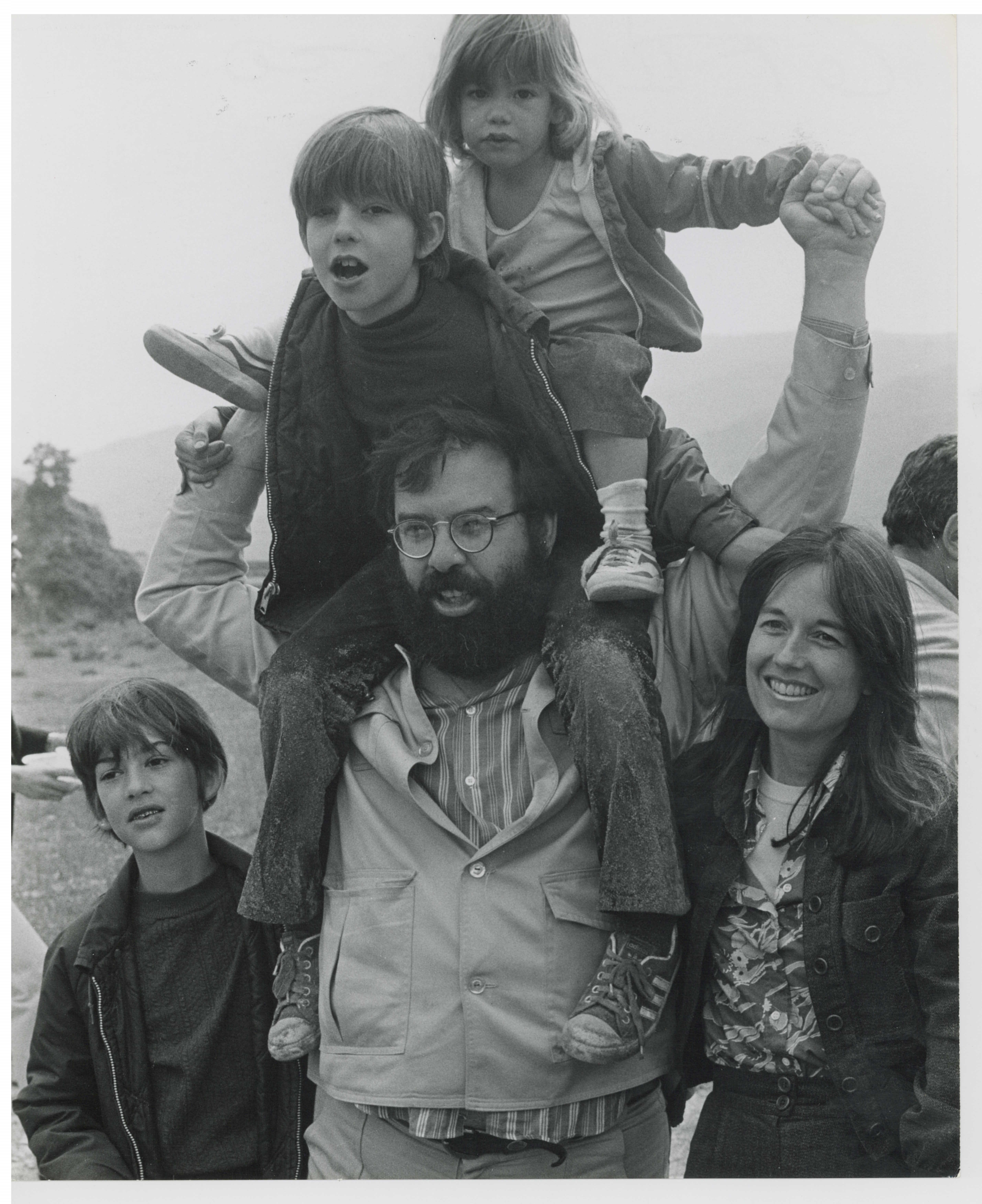 Among the hustle and jockeying about for proximity to the famous family, Eleanor Coppola has been at the very heart of the Hollywood whirlwind since she married acclaimed director Francis Ford Coppola in 1963. In the intervening years, between supporting her husband and raising three children (all of whom carried on the Coppola filmmaking legacy), Eleanor fought a seemingly ceaseless battle to establish a professional and creative identity of her own - distinct from that of her husband.
As she simultaneously dealt with the mundane minutia that comes with motherhood and the running of a household (often in far-flung locations while Francis was filming), Eleanor managed to quietly build a reputation as a keen-eyed documentarian, a talented artist, an insightful memoirist, and a creative innovator. While others may have been content to settle into the luxurious lifestyle afforded by her husband's success, Eleanor fought cloak of invisibility that comes with being the wife of a Hollywood legend. Similarly, Eleanor has had to carve out her own creative voice among the clamor and ambition of her wunderkind progeny.
Now, at the age of 81 years old, Eleanor Coppola has broken free of the shadows with Paris Can Wait, her first feature-length fiction film. Starring Diane Lane and Alec Baldwin, the film is a fictionalized account of a true experience Eleanor had years ago. Making the deliberate choice to create a film catering to an underserved demographic - older women - Eleanor has created a film that neither glosses over nor indulges in the doldrums that frequently accompany middle age.
While the Coppola name carries with it a certain factor of intimidation that causes the insides of all but the most brazen interviewers to quake, those who know Eleanor Coppola well are quick to describe her as sweet and gracious. Unsparingly honest about the hidden struggle she experienced as the wife of an iconic director, Eleanor is thoughtful, fearless, inquisitive, and doggedly dedicated to pursuing her passions.
Q: You've led an exceptional and creative life, between your work as a documentarian, artist, writer, and matriarch of the Coppola clan. How is this phase of your life, with your first fiction feature film directorial debut, different?
A: This is the first time I have had the full responsibility for such a big project. I have often been a helpmate to members of my family achieving their creative goals and I have done a number of small projects, often under the radar, but my fiction feature film took me into very new territory. I'd never written a script before, raised millions of dollars, cast a movie, or directed a film in a foreign country where I didn't speak the language. All these new experiences at my age were very exhilarating, especially pushing through my fear of being unable to do it and failing miserably surrounded by my award-winning filmmaker family. In my early to mid-seventies, I became very aware that life wasn't eternal and it gave me a kind of fearlessness. Who cares if I fail or succeed? It's not going to start my career or end it.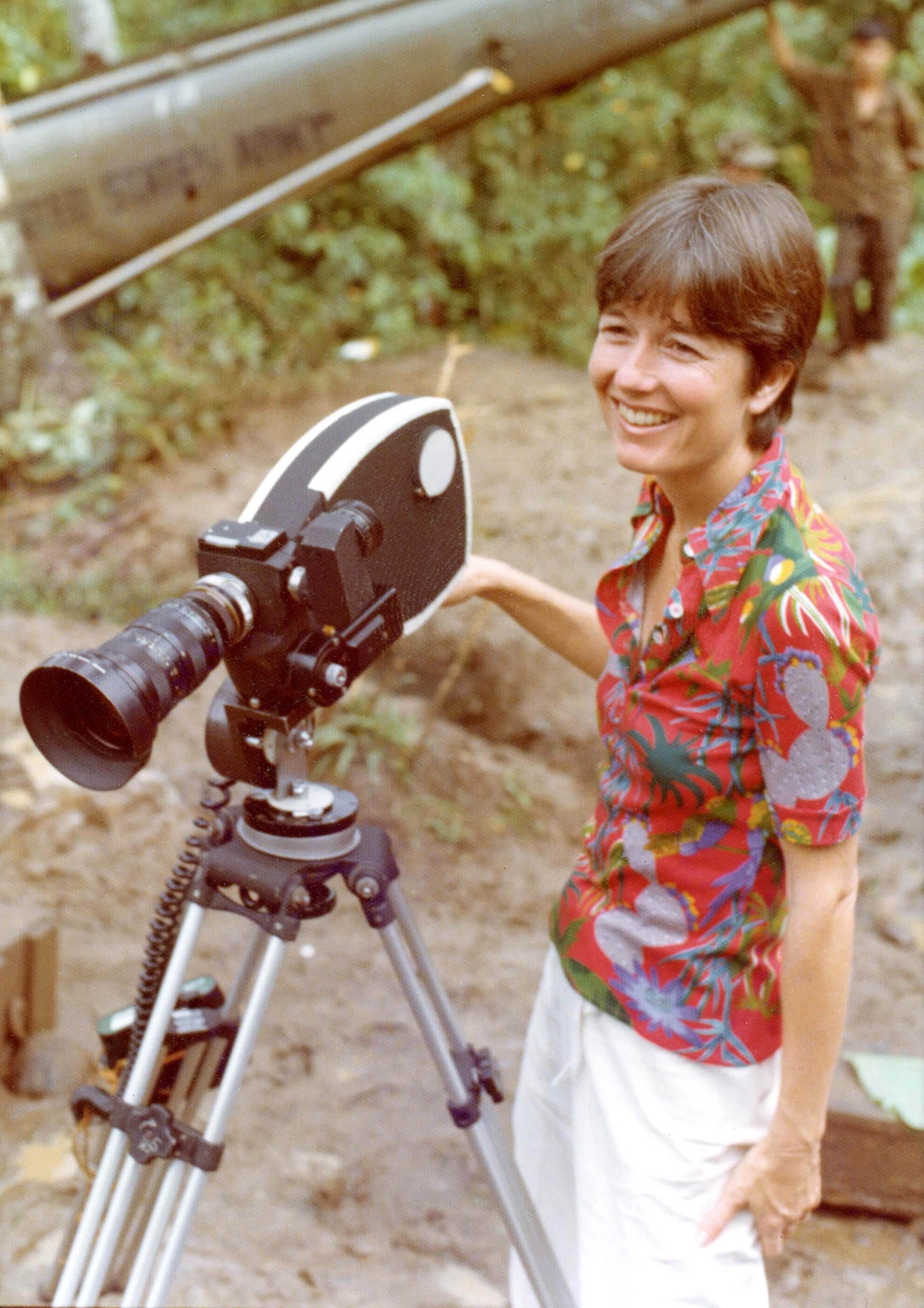 Q: You met your husband on the set of the horror film Dementia 13, where you served as assistant art director and Francis was making his directorial debut. If you gaze through the looking glass to the path not taken, what were your dreams back then, as an assistant art director?
A: I was a freelance designer at the time I met Francis and I always expected to work in visual arts. When Francis and I got together, I thought he would make small films and I would work on them with him. When we married, I was surprised to discover he was a traditional Italian and expected me to create a nice home, take care of the children, and support him in his career. His part was to work and support the family, which he did very well. I had the American dream; a nice home, healthy children, and a successful loving husband, but I was restless and often depressed. I didn't know what was wrong with me. I went to psychiatrists and doctors. No one told me I was a creative person and that if I didn't express my creative nature, I'd be unhappy. Francis and I were both frustrated by my (our) ignorance.
Q: Your work, as an artist, documentarian, and a writer, has been critically acclaimed, but it's also been noted that you had to negotiate the balance of your own artistic ambition with the need and desire to play a supporting role to your husband and children in their filmmaking careers. How did you reconcile your own needs with the needs of those around you?
A: Not well. However, during the making of Apocalypse Now I discovered I had a natural ability to shoot documentaries and which gave me a creative visual expression that fit well with the family.
Q: The same way that Paris Can Wait is a fictionalized interpretation of an experience you had, you've channeled life experiences into art before, specifically in your Circle of Memory work. What is it like to put forth a personal experience for public consumption over a period of exhibition or promotion?
A: It can be a delicate task. Circle of Memory, although it was originally my idea, became a collaboration with five other artists (one of whom had also lost a child) and we all developed it together. We all took part in the final form of the work. When it came time to publicise it, I could be slightly emotionally removed. It was a project intended to create a place of reflection for all who had lost a child. I learned to deflect personal questions directed at me and focus on my compassion, and that of the other artists, for all those who'd lost loved ones.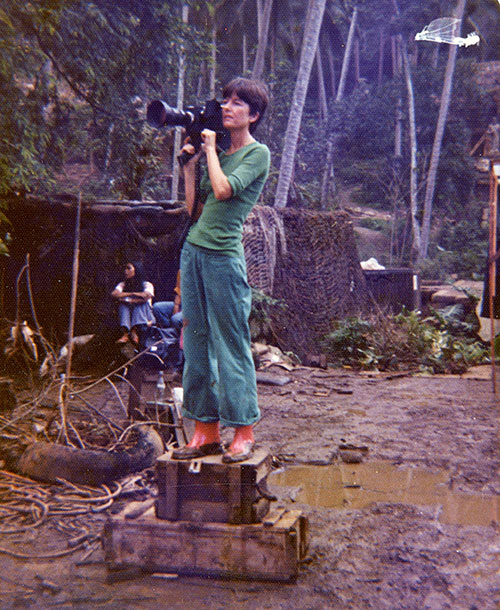 Q: The film is based on an experience you had nearly a decade ago, a serendipitous turn of events that resulted in a three-day tour through lesser traveled parts of the French countryside with a French associate of your husband. What prompted you to throw off the shackles of schedules, deadlines, and obligations to go on an epicurean jaunt with a mere acquaintance?
A: I certainly didn't expect the trip to be more than seven or eight hours, but my guide was so entertaining and I didn't really have other obligations, as no one was expecting me in Paris because I was supposed to be with Francis in Budapest. I think my host enjoyed showing off his country to this naive American. I am deep down an adventurous traveler.. (I've traveled to remote parts of China, India, Peru etc.) . I was delighted to have unexpected, enjoyable, new experiences traveling in France.
Q: Paris Can Wait took six years to bring from concept to shooting, and faced innumerable obstacles from raising the money to production snags. What drove you to persevere, when you could have comfortably retreated to the grounds of the winery in Napa?
A: The realization that I wasn't going to live forever put me in the mood to do something I'd never done before and accept challenges. Every time I hit an obstacle, I had nothing to lose by tackling it. It was a thrill when I found a solution. I took inspiration from Francis' experiences making Apocalypse Now. He just never gave up.
Q: Paris Can Wait was filmed in just 28 days on location in France. What was it like to be re-tracing your own footsteps as you directed the cast through the nuances of your own experiences, as well as the fictional elements in the screenplay?
A: It was a very different experience. It was movie making. The two main restaurant scenes were shot in or near Paris to save money, not where they appear to be in the movie. There were a number of locations such as the Pont du Gard and the Basilica in Vezelay that were not part of my original trip and I had to imagine and design the action. A crisis developed when we were suddenly denied access to shoot in Cannes and had to find another location on the coast during high season. The story was shot out of sequence for production savings, so it didn't constantly remind me of my previous trip. I was so caught up in the high stakes issues each day that I had to stop and remind myself I was in beautiful places. Fortunately long French lunches are standard practice on French movie sets - a high point each day.
Q: Diane Lane is an iconic protagonist in the real-life narrative of women in Hollywood, and you've been a hawk-eyed observer of movie sets as several generations of women forged new paths into filmmaking and acting. What was it like to direct an actress defying age-related Hollywood norms, as you did the same as a director?
A: I wanted an actress who was actually 50 years old, not someone 40 or 60 playing 50. Plus, Diane is a woman we could imagine having the same experience we might have. Most importantly, she is a consummate professional who has been in over 50 productions. I knew from her work on Francis' films that she wasn't a diva or difficult to work with. She is a solid, centered woman and talented performer. As a first time director, I wanted an actress who almost didn't need my help. She was perfect! I learned afterwards that one of the reasons she took my film was because she wanted to help another woman realise her dream. She is generous and concerned about women having an opportunity to move forward professionally. Only 7% of the directors in Hollywood are women. She was taking action by giving support to another woman by signing on to my project.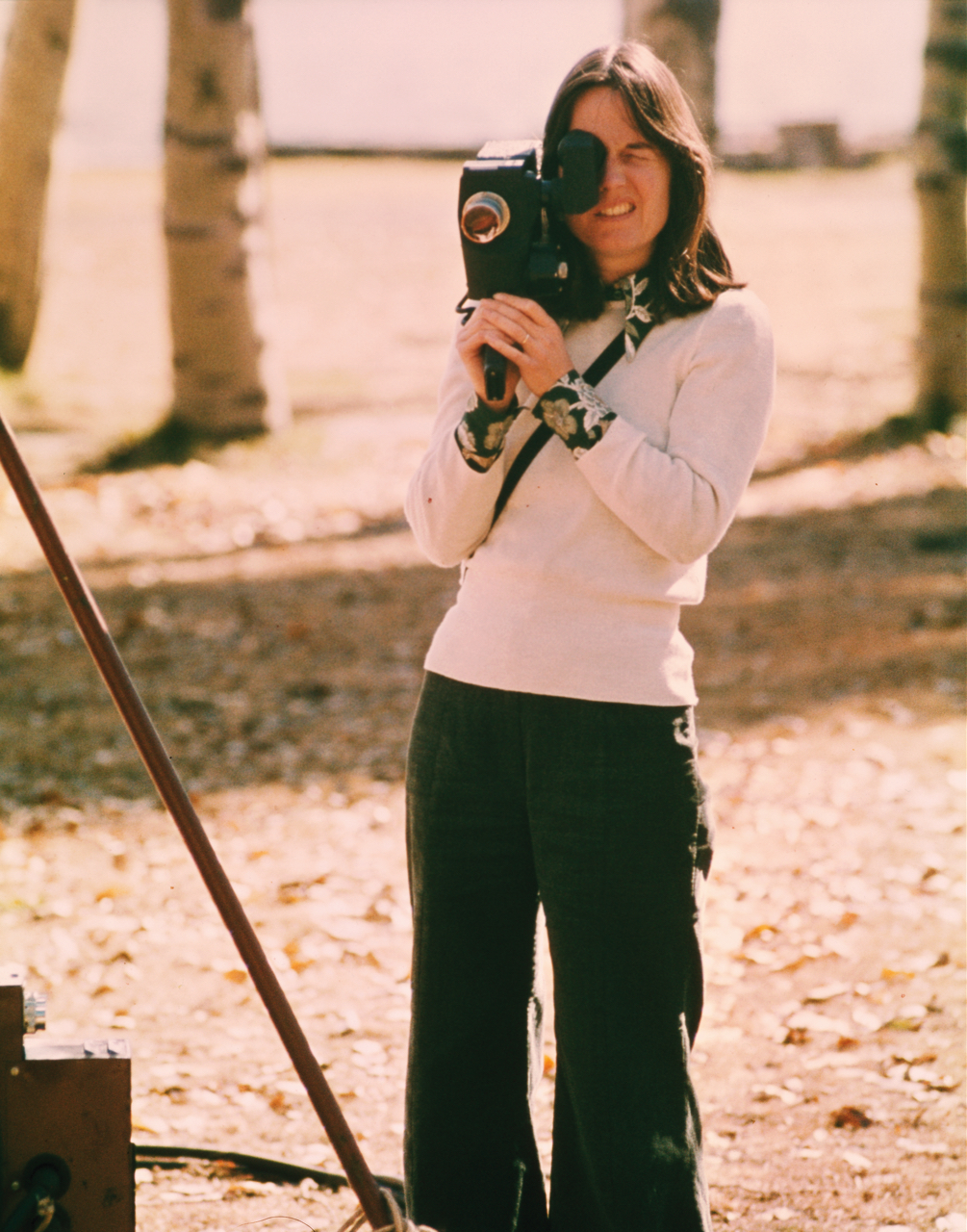 Q: Now that you've experienced the thrill of the esteemed writer-producer-director trifecta, how will you approach any future fictional film work? Do you think you'd have the same interest in producing or directing someone else's work?
A: I'm not looking for projects authored by others. I expect to continue doing work I generate loosely based on something familiar. Since finishing Paris Can Wait, I have made two short films (about 20 minutes each) which concern couples 50+ years old, a demographic that I think is underserved. They are like short stories. I just gave them to my agent. I'm not sure where they'll end up.
Q: It feels almost absurd to ask what's next, when seemingly the world is at your fingertips and there must be innumerable opportunities begging for your attention, but do you have a defined sense of how you'd like the spend the next 12, 18, 24 months and what you'd like to produce next?
A: The way I proceed in my creative life is to see what I'm drawn to. The PCW project came to me. I never imagined doing a fiction feature. I never had a plan or desire to do such a project. It "visited" me and I was drawn down that path. I'm not sure where the path ahead leads. It is both uncomfortable to be in a transition after an intense project and exciting to wonder what's next. When I don't know what to do, I usually write "notes", take photos, and make little watercolor sketches.
Q: For those who might be contemplating an audacious and daring passion project that has long odds, what words of advice or encouragement would you offer?
A: If it is a project that truly generates excitement, energy, and passion, I'd say, "go for it." I think those are the signs that direct us toward expressing our true nature. If you meet obstacles, those may be creative opportunities. Solving a problem may make the outcome better. That happened to me several times. I lost an actor or a location I thought the project couldn't survive without and then a better one came along.
Q: While you were in France - either a decade ago on your journey with your French traveling companion or while shooting the film - was there an unforgettable wine that you brought back to the vineyard as inspiration? If so, are there any plans for a Paris Can Wait wine?
A: I drank a lot of good wine, as you can imagine. One of my favourites was/is a delicious white wine from Sancerre. I no longer remember which brand, but almost any wine from Sancerre is good. They don't travel well so best to drink in France. I won't be trying to replicate it. I like to drink local wines of a region when I'm traveling there. I think Paris Can Wait is best remembered as a movie that makes you thirsty for your favourite wines.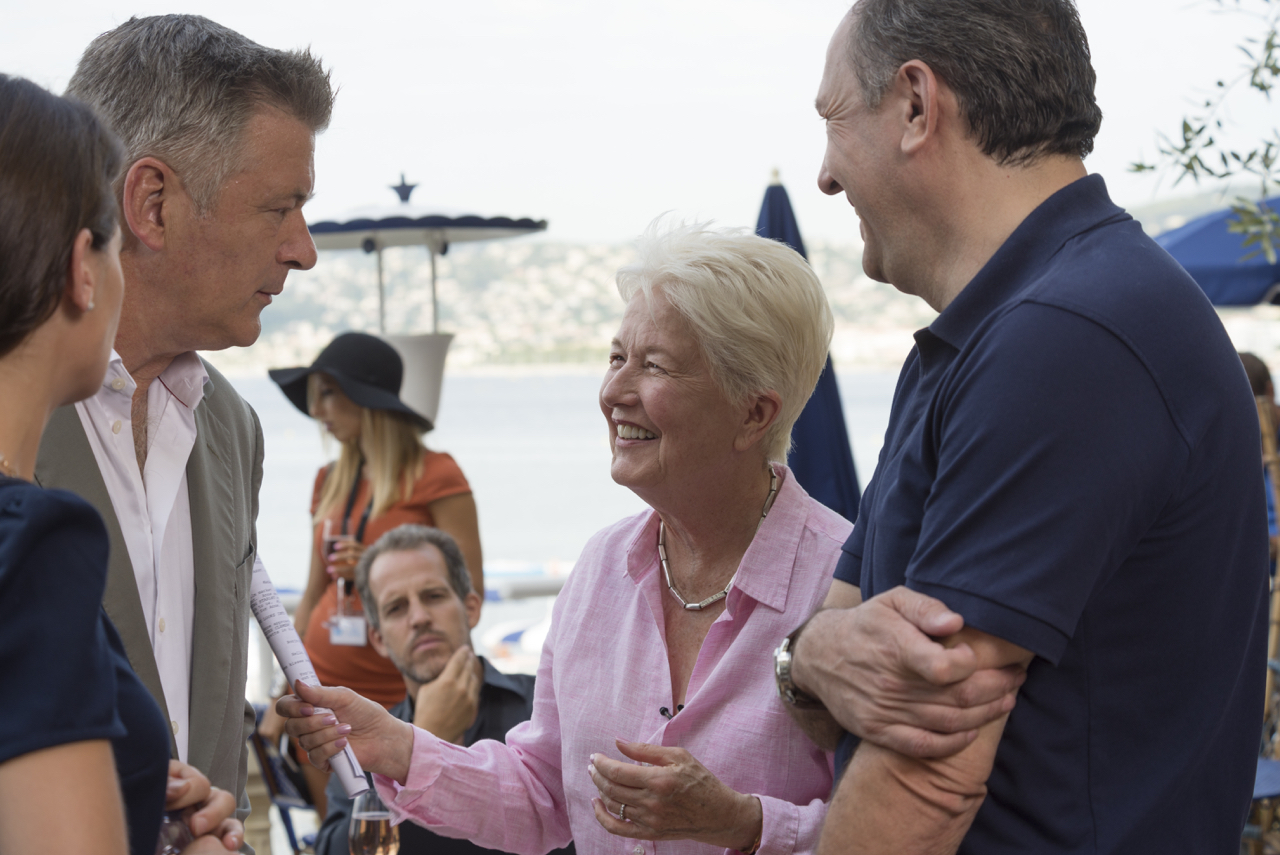 Q: Speaking of wine, will you tell us a little about the Eleanor wine that Francis created in your honor. How involved were you in the wine style, label design, and so on?
A: At some point, I was almost the only member of the family that didn't have a wine with my name on it. When it was decided to make an Eleanor wine, it was up to me to follow through with the concept and design. One of my favourite varietals is Syrah and we happen to be growing some very good Syrah in Rutherford. When I spoke to our winemaker, Corey Beck, he suggested blending it with Sonoma Cabernet Sauvignon from our property there. I liked the idea and the final blend. I created the label design with our art department, inspired by a deco textile. I have a love of textiles, so it was a joy to work out the design and then use my signature and details in my handwriting. When we first made wine in Rutherford, I did some hand written labels. The label for Eleanor references those with the individual bottle number, which I originally wrote by hand, too.