Pesto – one of the tastiest, easiest, most versatile ways to spice up just about anything. First of all, it's bright green. Second of all, it tastes like cheese and basil, which are arguably two of the best things in life. And three, like hummus or octopus, people are really impressed by pesto of the homemade variety.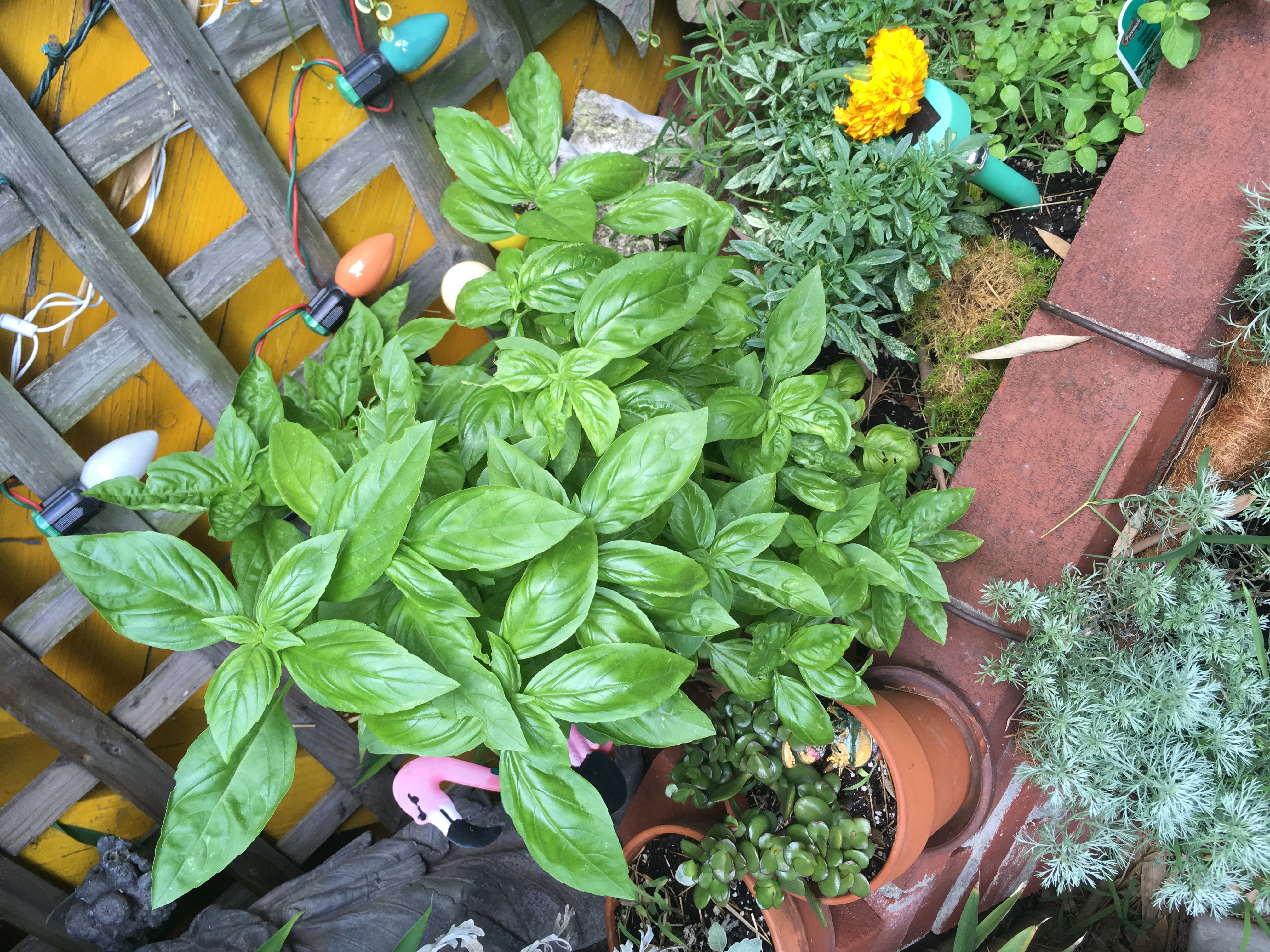 There are just so many ways to use it, too. When I was growing up, my mom made the BEST pesto and used to freeze it in ice-cube trays so that when we got home from school, we could heat up a cube and spread it on toast or use it as a dip with veggies. It's also a great way to use up an overabundance of basil during the summer and unfreeze it during the dark winter for a bright burst on your pasta. Or don't freeze it, add it to your deviled eggs, toss it in your pasta, spread it on your toast, slather it on a chicken and roast it, or just eat it with a spoon (not that I've done that).
This past weekend, I was lucky enough to be at my childhood home - complete with a quirky urban garden overrun by summer basil – so I took advantage of the situation and wanted to share a little slice of home with you. I hope you'll enjoy!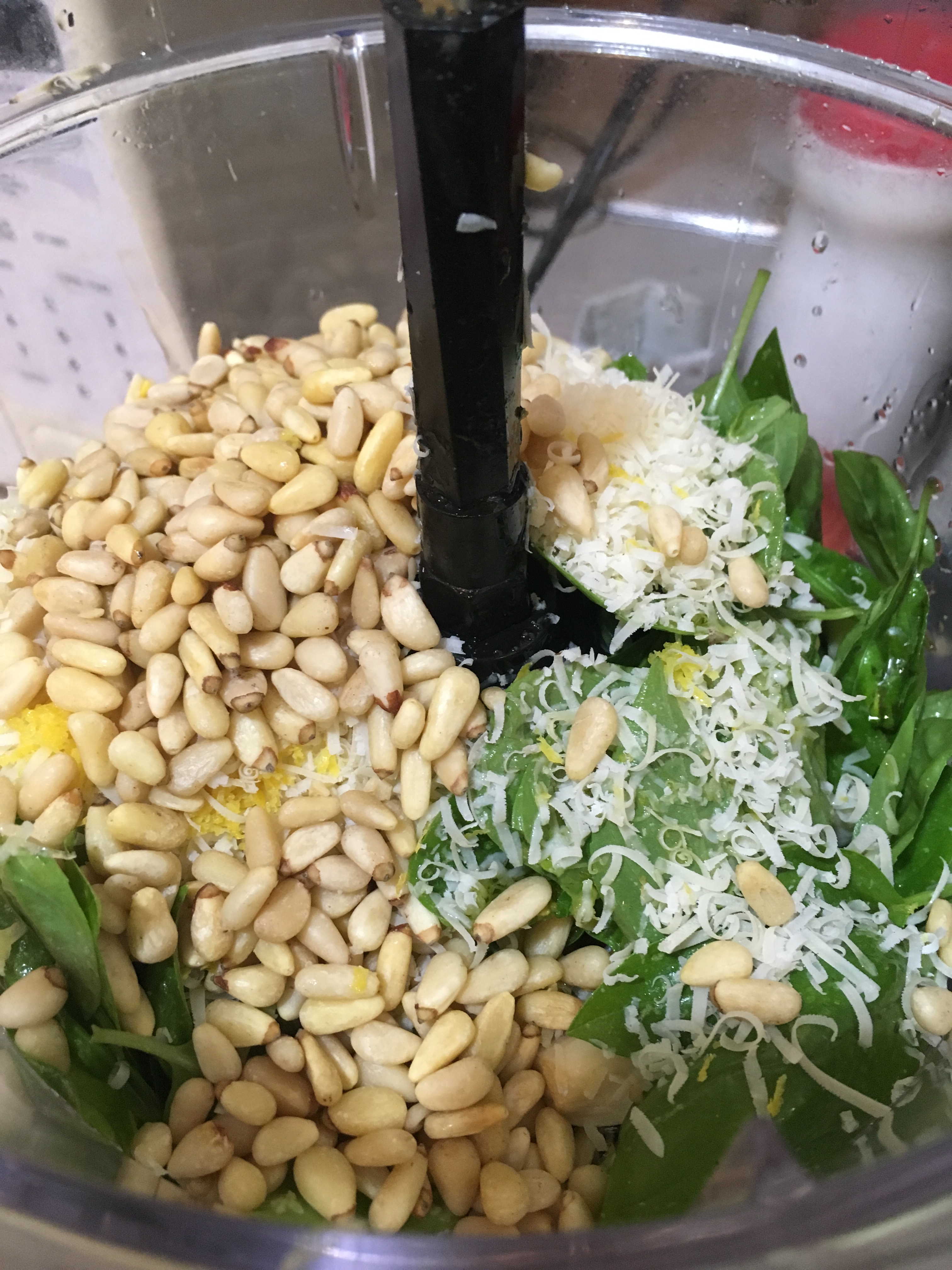 Mom's Pesto
Ingredients
2 Packed Cups Basil Leaves
7 Cloves of garlic
1 Cup Pecorino Romano Cheese, shredded
¾ Cup Pine Nuts
Zest of one lemon
½ Cup Olive Oil
Salt to taste
Method

Combine all ingredients in a food processor and process until smooth.
Toss with your favorite pasta, use on chicken breasts for a delicious change or freeze in ice cube trays for an easy snack.
My personal favorite way to enjoy Mom's Pesto is on the stoop, with the perfect playlist and a glass of Sauvignon Blanc – a great way to make friends with your neighbors or just enjoy the long summer nights while they last.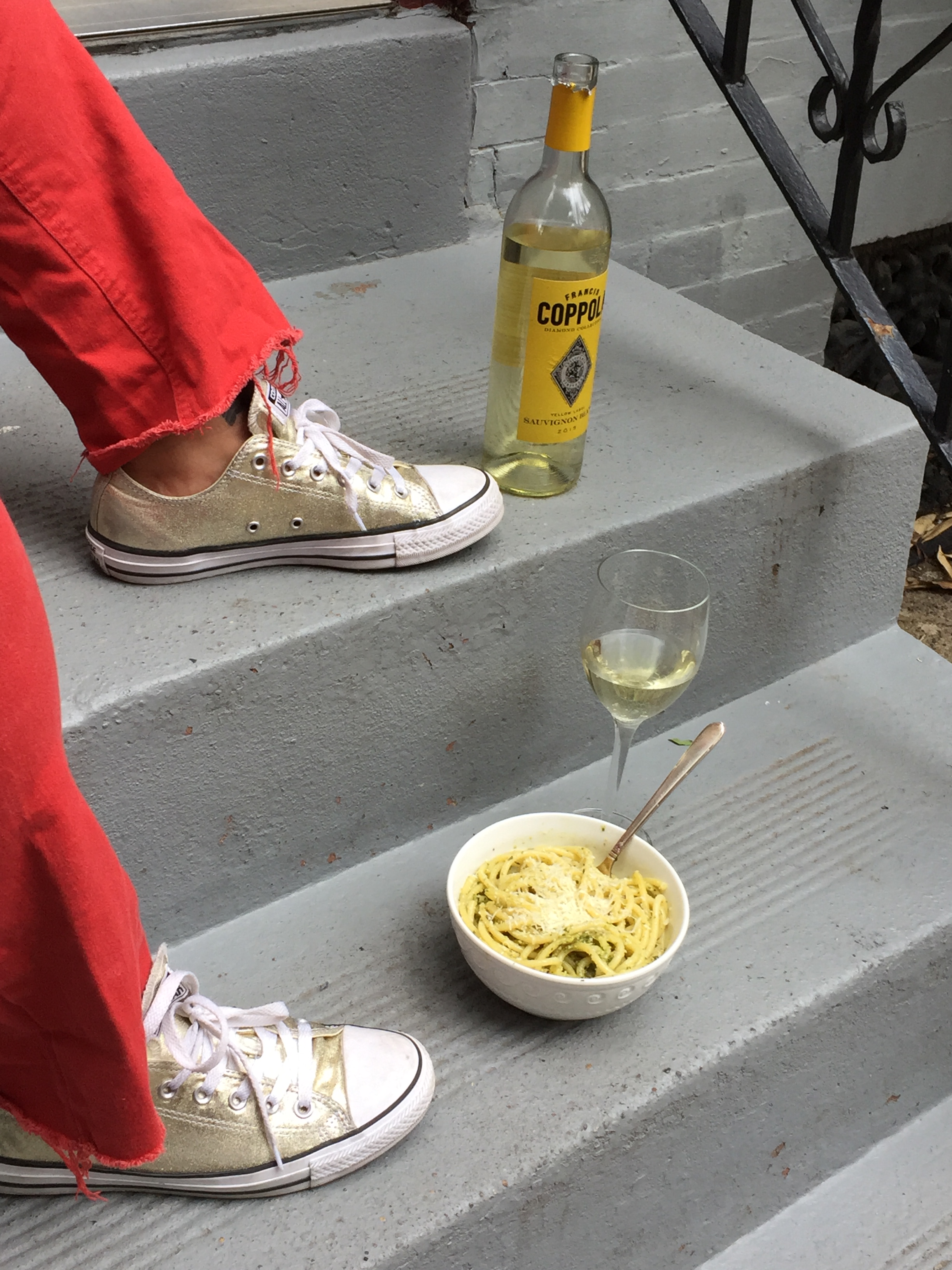 Playlist
Danny Gerrard & Amy Holland - Love Theme (St. Elmo's Fire)
Me and Bobby McGee – Janis Joplin
Feels like Summer – Weezer
Shadow Stabbing – Cake
Save it for Later – The English Beat
Alright – Supergrass
Dear Prudence - Siouxsie and the Banshees
Vacation – The GoGos
Philadelphia Freedom – Elton John
Knock Three Times – Tony Orlando