After you've cruised the legendary back roads of California, and explored the great northern outdoors, head to the Sonoma Coast where a craggy stretch of land meets rugged cliffs, pine-covered peaks and salty ocean fog. To start your adventure, weave through the quaint fishing port of Bodega Bay. Lined with charming old cottages and roadside seafood shacks, you'll also discover vast solitude and unspoiled, nature-filled wonder.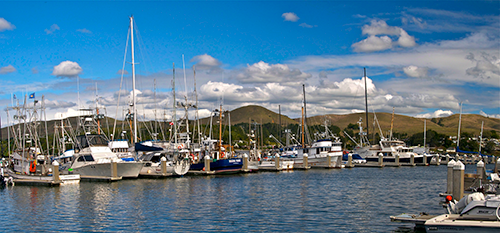 Hiking, Sailing and Whales
For quiet reflection, explore Sonoma Coast State Park where sandy beaches give way to secluded coves and natural arches. Roam the vast acreage of Salt Point State Park and make your way to the top of Sentinel Rock where sweeping panoramic views of the wild coast stretch for miles. Alternatively, consider camping inside the peaceful, oceanfront Gualala Point Regional Park which also hosts its namesake river. Come night, cozy around the fire pits. Grab your binoculars for Whale Watch Point, known to boast primetime winter viewing of migrating whales. You'll also discover these magnificent creatures at Stillwater Cove Regional Park and Duncans Landing. Want a closer look? Arrange a boat outing with Bodega Charters or enlist in the 3-hour cruise with Bodega Bay Sailing.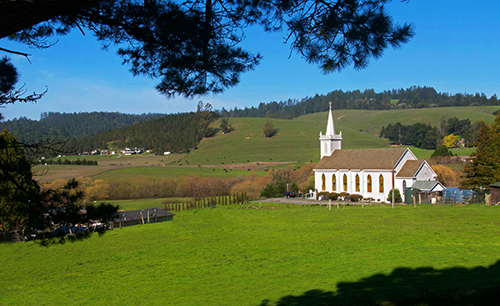 Picnics, Seafood and Local Art
Time to feast. Drop by Stewarts Point Store for easy picnic provisions; a sprawl of classic lunch sandwiches made with freshly-baked bread, pastries and old-fashioned sodas. Need to warm up? Spud Point Crab Co serves heaping bowls of chowder, hearty chili and local broiled seafood. For some visuals, head to Ren Brown Gallery Collection for coastal pieces and Japanese ceramics while Bodega Bay Heritage Gallery is stocked with landscape paintings and local artists. For something to read, browse the titles at Four-Eyes Bookstore. Later, sip lattes and nibble on baked goods at the eclectic Roadhouse Coffee. In the evening, drop your bags inside the cozy, Bodega Bay Lodge or Timber Cover Resort, a woodsy-modern, 46-room spread with an A-frame and a restaurant serving coastal inspired dishes and local wines.
We recommend pairing this adventure with a few regional delights: Director's Chardonnay and Director's Pinot Noir.