With the cooling temperatures and the holidays around the corner, it's time to think about easy escape plans and preferably at the beach or nestled in the jungle thicket. From luxe, eco-chic accommodations to rustic hideaways, below are a range of locales from the shores of Mexico to Central America and touching the blue Caribbean waters.

San Ignacio, Belize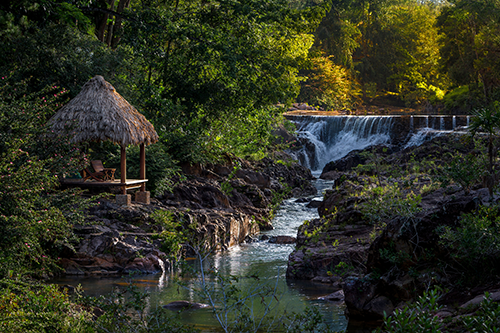 Smack in the heart of the Maya Mountains, find a low-key spread of cascading waterfalls, organic gardens, horseback riding, authentic Italian food and California wine inside the remote, Blancaneaux Lodge. The most secluded bungalow, Villa 7, offers a private plunge pool and open-air living areas dressed in native Mexican and Guatemalan wares along with movie memorabilia (including a rare poster for the Coppola production, Perfumed Nightmare).
Puerto Escondido, Mexico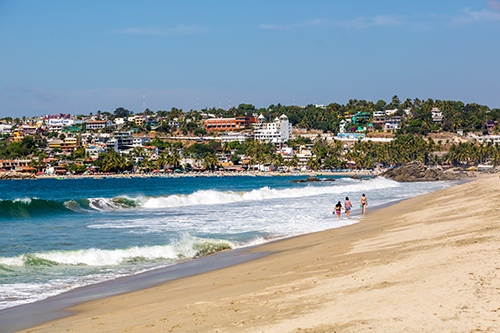 Along the Pacific Ocean and the Sierra Madre del Sur mountain range, drop your bags at hip enclave, Hotel Escondido. The minimalist 16-palapas (made from palm leaves and wood) are kitted out with private plunge pools, thatched roofs and pristine surf and sea. In the evenings, guests dig into traditional grilled Oaxacan cuisine with plenty of earthy mole sauce. Fall asleep to the soundtrack of crashing waves. Wake and repeat.
San Juan del Sur, Nicaragua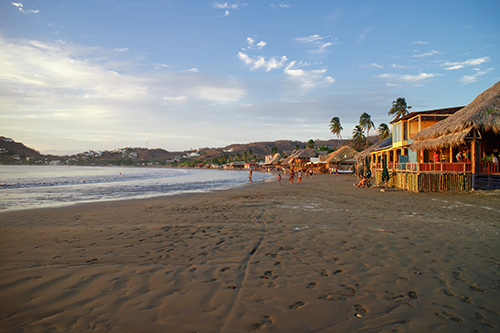 Under the jungle canopy, Maderas Village caters to the relaxed set--surfers, yogis, and foodies with a range of accommodations for all budgets (from shared tree-house style rooms to private thatched roof cottages). Here's what is on the menu: lounging (and reading) in a hammock, catching some tasty waves and later, lingering family-style meals with delicious food. In the mornings, howler monkeys and banana pancakes serve as a welcome wakeup call.
Negril, Jamaica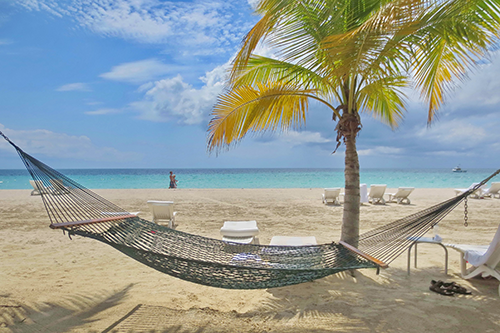 Along the turquoise Caribbean waters, the laid-back haven known as Rockhouse Hotel is set amidst tropical gardens and craggy volcanic Jamaican coastline. Listen to old LPs, partake in exhilarating cliff jumping or drop by the lively rum bar for live reggae music and jerk chicken. If it's relaxation you crave, slip into the lush, cliff spa pavilion for restorative Rockhouse spice bathing ritual or simply hang ten by the infinity pool.
Santa Teresa, Costa Rica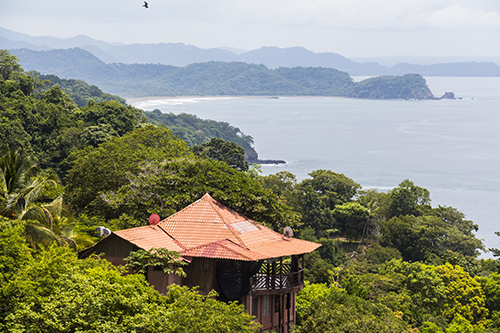 The quiet, beach town of Santa Teresa offers ample surf and after a day of swimming and rare bird watching, relaxation calls (as do swaying hammocks). Mere steps from the beach, the secluded, eco-hotel Latitude 10 is nestled around five wooden casitas with open porches. To eat, local delights like fresh ceviche with red snapper and grilled octopus are best enjoyed under the clear, star-lit skies.