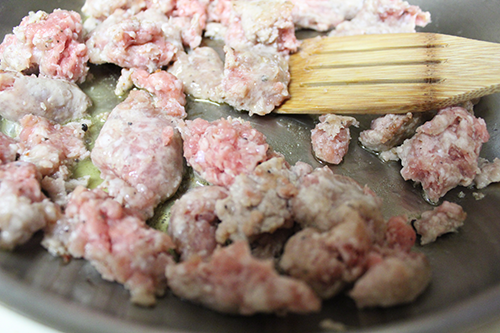 Risotto is one of those dishes that takes a little bit of elbow grease but is in fact insanely easy. It's also a true crowd-pleaser and a guest-impresser! This risotto takes a note from the season and all the potential leftover pumpkin you'll have from making pies and cakes. The earthy flavor of the pumpkin is nicely complemented by the acidity of the wine and the salt of the parmesan. The addition of sausage adds a richness that is so often desired when the weather turns cooler. This risotto goes perfectly with our Diamond Collection Pinot Noir and a playlist full of new releases that scream sweaters and scarves!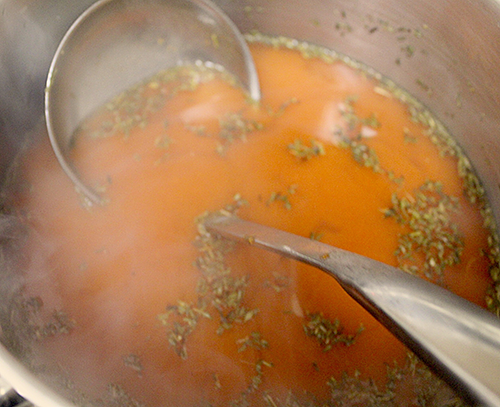 next ladle once the current ladle's liquid is absorbed by the rice. This procress should take about 25-30 minutes.
7. Once your risotto is complete, add your sausage back to the pan and stir into the rice.
8. Add the parmesan cheese and stir until completely combined with the risotto.
9. Serve immediately. Dress with chopped parsley and red pepper flakes and salt to your taste. Best suited for pairing with a lush Pinot Noir, like our Diamond Collection Pinot Noir.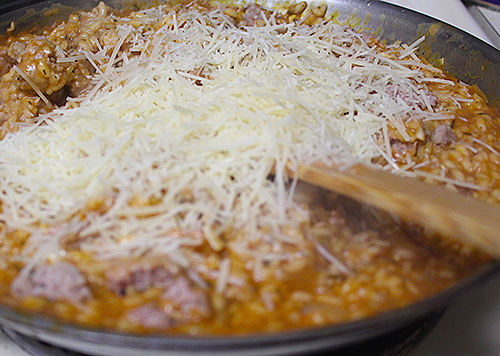 Little Dark Age - MGMT
That's alright - Dori Freeman