Sarah Pike is the kind of woman who seems like a long-lost friend, even when you've never met, even over email. Her can-do attitude, cheerful enthusiasm, and refreshing humility further endear her to friends, family, and new acquaintances alike. A mother of two boys, wife to her college sweetheart, founder and president of a specialty foods company, and the driving force behind the newly launched retreat in rural Maine, Sarah's path to this idyllic point in her life has been a winding one.
Sarah may have a pedigree that boasts growing up on the first organic farm in Maine, but she's the first to admit she didn't readily embrace the lifestyle. So, how did a woman no stranger to grit and elbow grease go from running a Latin-inspired food business from her comfortable suburban home just north of Boston...to being back on a farm in Maine, focused on raising a bingo barn, building a curing closet, and learning fermenting and cheesemaking?
As Sarah tells it, a decade of hard work, a little bit of luck, a weekend of hard cider-making with family, and a six-hour drive that was just long enough for the stars to align at exactly the moment the perfect 83-acre plot of land sat awaiting discovery.
Q: Tell me all about yourself! How and where did you grow up?
A: I was born in Newburyport, MA – but my family moved to rural Maine in the mid-80s to pursue their dream of starting a farm. As an eight year old, I wasn't thrilled about the transition. I thought I might have a chance to become a professional roller skater - which is tough to do on a dirt road! My five siblings and I grew up simply on that road – not a whole lot going on and not a lot of options without a license and car. So, we had to entertain ourselves on a 130-acre property in the middle of nowhere.
Q: I think I saw somewhere that your family's farm was the first organic farm in Maine? How did that shape your view of food?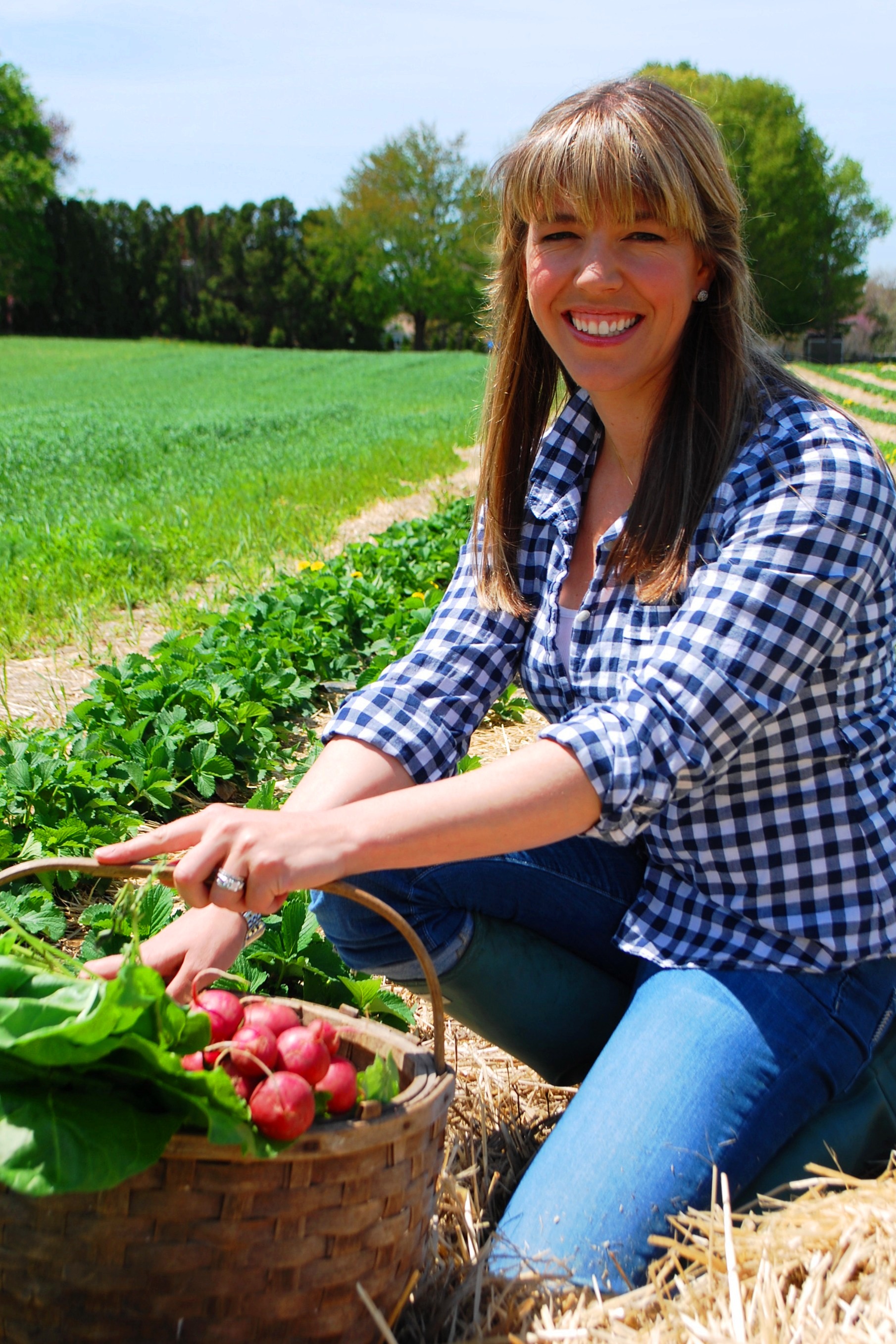 A: We did live on one of the first certified organic farms in the state of Maine; however, I should come clean that I didn't necessarily embrace farm life as a child. When my Dad showed up at my soccer games in his farm boots, I was mortified. Organic farming in 1986 didn't have quite the appeal as it does today! Yet, we all had to pitch in somehow. There were no idle hands around our house, and as I've always loved cooking and food, it was natural for me to manage the house and all the "indoor" tasks while my mom was out on the property. The kitchen and the task of feeding the family (and occasional farmhand) during the busy summer was how I was most helpful. And we had some pretty great ingredients at hand. I have a lot of my mom's vegetarian cookbooks from the 70s – so that's what I read in my spare time!
I realize now that the way I grew up was unique and special. We raised all our own meat, had acres of vegetables for ourselves and to sell at the Belfast Farmers Market, and "stocked up for winter" all summer long. Butter, jam, maple syrup, sauerkraut, applesauce – most everything we ate was made at home. My mom still cans 600+ jars of vegetables, jam, and pickles each year. She has always been focused on working the land and providing for herself, and that has had a tremendous influence on me. She goes to the grocery story about once every 6 weeks!
I also became extremely well-versed in preserving food by freezing it. We had chest freezers full of vegetables, meat, and fruit from the farm – along with the many lasagnas, quiches, and meals we would make in large quantities. It was this experience that eventually led me to launch a food business focused on solving the busy person's food dilemma with junk-free frozen food.
Q: So, you grew up on an idyllic farm in Maine...and then what?
A: A close friend of mine left in high school to attend a private school in Maine – a concept I had never been exposed to. After visiting her, I decided this had to be my path – and made it happen (with scholarships and the help of a never-met long lost great uncle). That was a pivotal experience in my life and opened my eyes to a much larger world beyond the farm and my small community. Attending college, marrying a Maine boy I met in statistics class, jaunts in San Francisco and Park City while starting my online media career, and a family came next.
Q: How did you come to launch Good Tastes?
A: In 2007, I was settling into the role as a new mom and had a pretty successful media consulting gig. Tragically, a friend of ours from college passed away in a plane crash. At his memorial service, people remembered a lot about his life, but the one thing that was mentioned consistently was a profound admiration for his leap to pursue work in woodworking and not the financial path that had been in play. I drove home from the service with my little one in the back seat and knew I had one life to live; that we are given one chance at creating the life we want for ourselves. I decided with conviction to live it with clear purpose and passion – and working with food, serving people and making people happy was something that had always brought me joy. A year later, with a one-year-old at home and the worst economic downturn in recent history, I launched Good Tastes Kitchen. From that very first day, my mission has been fueled by my passion to solve the busy person's food dilemma, as well as educating people that amazing food can be found in the freezer.

Q: You went from prepping ingredients by hand and racing around town making deliveries to being in 600 stores, including Whole Foods, and finding a manufacturing partner, all within the span of five years. How did you manage to stay focused on your goals in that whirlwind?
A: I became quite skilled at identifying critical priorities - which meant waking up each day, understanding the key things (for my family, the business & myself) that needed to be accomplished and trying hard to stay the course. It is so easy to get distracted and derailed! But I remained focused, passionate, and nimble to changing paths as needed for the business and charged on.

Q: You launched Good Tastes and then pivoted to Buen Sabor - why?
A: The business has been a journey of lessons, persistence and large course corrections. Changing from gourmet mac & cheese to Latin-inspired hand pies was certainly a big one! Central to all of it though, has been the freezer and a desire to bring easy-to-love meals for busy people on the go.

I was introduced to the humble street food of Latin America and dove headfirst into learning about the cuisine. This led me to empanadas, and it flabbergasted me that there were no options in the frozen aisle for this utterly perfect food creation! The perfect on-the-go meal for busy, health-minded people. While the mac & cheese line was starting to grow, as a young company focus is so crucial. So, we made a bit of a pivot and haven't looked back.

Q: Buen Sabor is a public benefit corporation - why is that important to you?
A: It has always been of critical importance to me to grow something that had a positive impact on consumers and the earth we all live on. My mission was to create a food company that sourced ingredients from farmers and producers who cared about sustainability and responsible practices. We have extremely strict ingredient guardrails about what we will and will not allow in our products – and creating the business structure around these ideals only made sense.

Q: Running a company like Buen Sabor and balancing that with motherhood and ordinary life would be enough of a juggle for most - but you decided to jump into a new venture. Tell us about Tops'l Farm - what drew you back to farm life?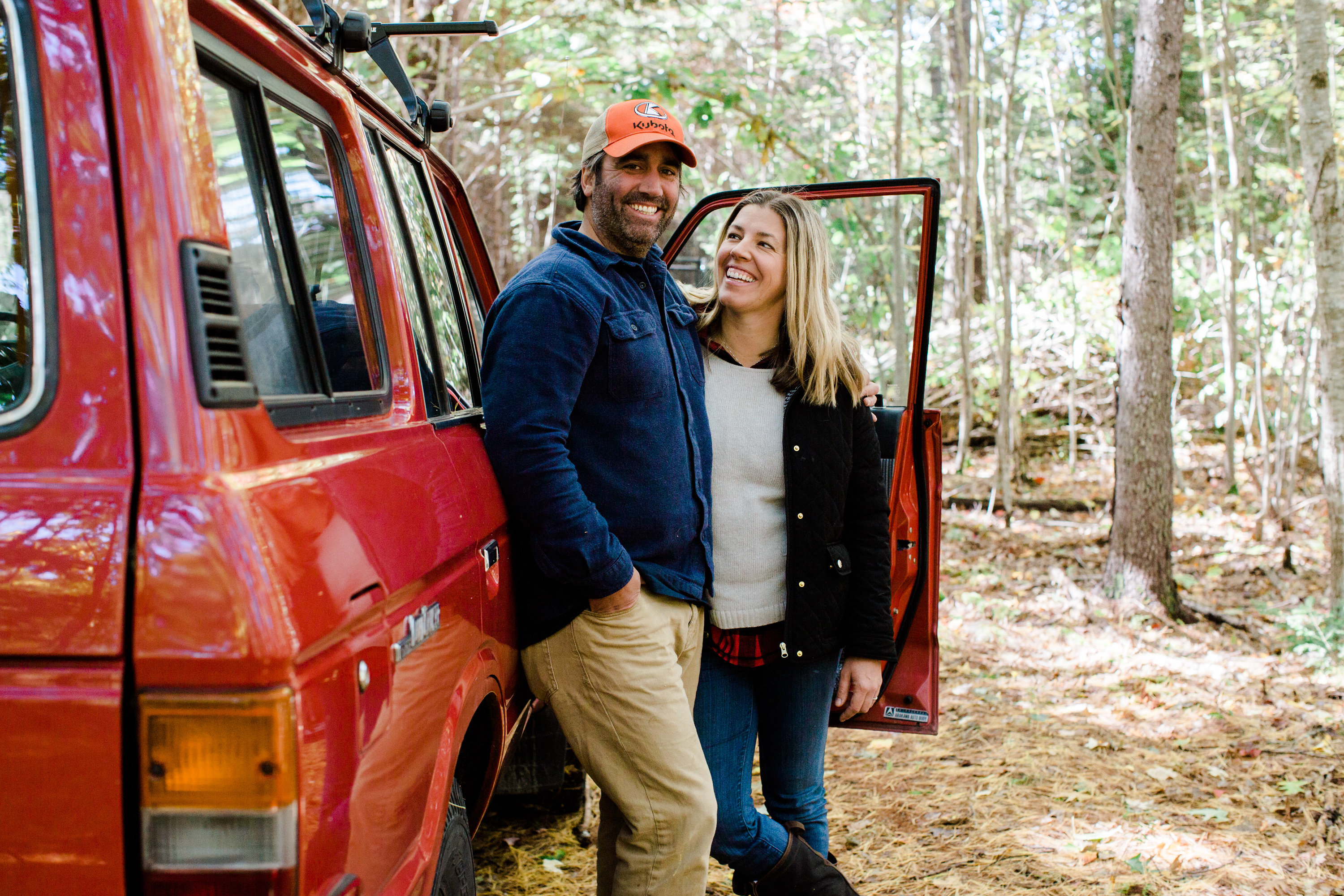 A: My husband, Josh, and I started talking about having a farm in Maine a few years ago – but nothing too serious came of it while we were so focused on growing our businesses. It wasn't until about a year and a half ago that we made the jump. Josh makes hard cider as a bit of a hobby, and we had spent a weekend at my brother and sister-in-law's farm in Edmunds, Maine. We spent the weekend picking apples, pressing apples for the hard cider, and just generally connecting with family while we were all focused on this task. After leaving, we felt so refreshed and revitalized. On the 6 hour drive back home, we found the listing for Tops'l and didn't look at a single other farm. The property had us by the heartstrings from the beginning.

I also have felt a strong need to be a lot more focused on my family now that my kids are getting older. It seems strange to many that I feel this way with a 10 and 6 year old – but for me, it was time. Their needs have evolved and I very much wanted to be the one to pick them up from school and see them off in the morning – with a little more "calm" around the Pike household. No regrets about the crazy pace of the last decade – but it's time for many reasons to get a little more centered.

Q: It seems like the most idyllic oasis for relaxation, fun, and adventure. What are your hopes for what it will become to visitors?
A: Since 1938 when the previous family owned the farm, Tops'l has long been a setting for people to connect with friends, family, and the beautiful coast of Maine. While I have focused on designing beautiful lodging in the middle of the woods – I view it as a blank slate for our guests to use as a home base for their visit. Reading in a hammock, exploring the beaches and hikes in the area, or going on a tour of the local vineyards and restaurants in the area – all of these things are possible with a stay on the farm. My hope is that people will come and simply take pause in their everyday life for something inspiring that recharges their soul. Whatever that might mean for our guests. And of course, there is always Bingo in the barn, which I am so very excited about!

Q: Among the many activities visitors can participate in, you list canning, fermenting, and cheesemaking - is that a nod to your own upbringing and an effort to carry it forward?
A: Josh put it best when he said that these are the types of pursuits that we both want to be doing with our days– and if our guests want to participate with us, we'd love to share in the learning experience! The educational piece to Tops'l will develop more over time – but I personally feel the need to learn all the things I turned my nose up at as a child! They are critical skills to pass down to our kids. I am particularly excited to build our curing closet this summer in our new barn, for hanging prosciutto. A lifelong dream!

Q: How has embarking upon this new adventure at Tops'l Farm changed life for your family?
A: It depends who you ask! My ten year old is a bit on the fence with all of this and stated to me that he has come to realize he is "more of an urban guy." I see a lot of history repeating itself. I can certainly relate to how he is feeling and hope we can help him find his niche in the operation over time, just as I did. Josh could not be more excited – he gains a lot of satisfaction with working the land, creating things, and learning new skills.
Through this process we have gone through a lot of soul searching over the past eight months on what kind of life we want to be living and creating for our children. For many reasons it's been a big year in self-reflection and asking big important questions of each other. We've had to get clear on what we want our daily lives to look like, what was important and what wasn't anymore. As a family we were not always in total alignment - and it has taken a little bit of time to get clear. Now that it has, it feels really refreshing, scary, and exciting all at once!

Q: What about for you - have you noticed a shift in priorities or perspective as you waded into the business of launching a camp and farm retreat, far away from the hustle and bustle of food manufacturing?
A: Absolutely. Tops'l has come together very quickly – from vision to brand to execution. Building the infrastructure on the property has been a hustle of another kind. It has absolutely been drawing on a different part of my brain and I've loved every minute of the process so far. I am so inspired by what we are creating – for our family, for our guests, and for the community. Collaborating with local folks, reconnecting with my family – these are all elements to our new path that I am driven by every day.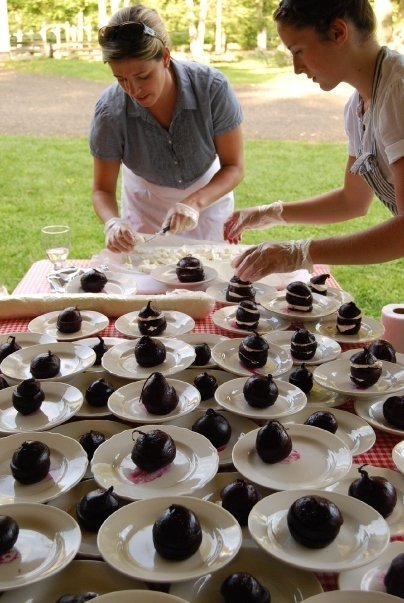 Q: With all of the adventuring your guests have in store at Tops'l Farm, some well-earned relaxation, glass of wine in hand, is a natural pairing. Which of Coppola Winery's wines do you think is best suited for the starry summer nights after a day spent frolicking in the fields and picking blueberries?
A: Votre Sante, "to your health," inspired by a maternal influence in the Coppola family is a perfect pairing for adventures at Tops'l Farm. With roots seeped in history, family, and an appreciation for culture, this wine pairs perfectly with our belief that farm fresh air and moments to connect with friends and family are the perfect recipe for longevity and health of the spirit & soul.