Just 90-minutes north of San Francisco, you'll find Sonoma County's Russian River Valley, land of ample vineyards (the cooler climate is ideal for Pinot, Chardonnay and Sauvignon Blanc) alongside farm-to-table spots, general stores and verdant nature in the form of towering redwood trees and its winding namesake river.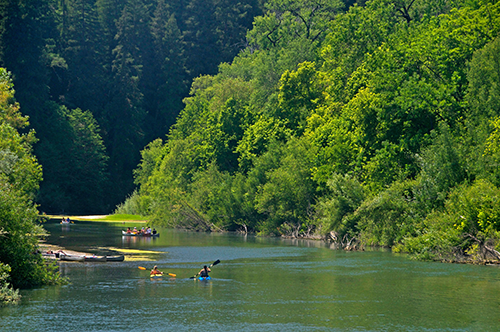 First you feast. For breakfast and deli-style sandwiches, drop by Big Bottom Market also known for its signature, freshly-baked square biscuits, grab-and-go wine and olive oils. The neighboring, newly-restored Guerneville Bank Club houses a collection of highly-curated shops including artisanal ice cream scoops from Nimble and Finn's and homemade pies from Chile Pies Baking Co (psst: the signature green chile apple pie has a cheddar cheese crust). Nearby, for thirty-years Coffee Bazaar has been pouring caffeinated sips and serving baked goods. To sample the best of elevated local California produce, Boon Eat and Drink has a modern take on locally-sourced seasonal cuisine. For Mexican, sample tacos and margaritas inside the rustic, wood-clad El Barrio Tequila Bar.
If you want to see where the various producers originate, the aptly-titled Farm Trails lets you explore the agricultural bounty. Afterwards, check out the local new and used titles at Twice Told Books. For a sample of the Far East (and to relax), drop by Osmosis Spa, famed for its warm cedar bath and massages housed in private pagodas.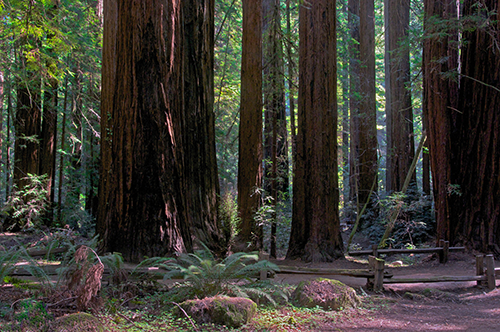 Later, nature beckons. Visit the towering redwoods over Armstrong National Reserve—the remnants of the 19th century logging boom. Inside, you'll find the gentle, 2-mile Pioneer Nature Trail— strolling past the soaring 310-foot Parson Jones Tree and an ancient 1,400 year old tree known as the Colonel Armstrong Tree. Should you want to camp, visit the nearby Austin Recreation area. For water activities, Russian River Adventures, Burke's Canoe and River's Edge Kayak & Canoe all host ample opportunities for paddling and boating.
Now it's time to rest. For mid-century with a touch of luxury glamping, drop your bags at the hip AutoCamp. Meanwhile, the 12-room Boon Hotel is a cozy retreat with reclaimed redwood furniture.
We recommend pairing this adventure with a few regional delights: Virginia Dare Chardonnay, Virginia Dare Pinot Noir and Francis Coppola Reserve Viognier