What better way to celebrate summer and Shark Week than with the Director's Great Movies Jaws Chardonnay. Credited as the original summer blockbuster, Jaws swam into theatres in 1975 and has held a special place in our hearts ever since. Inspired by the movie,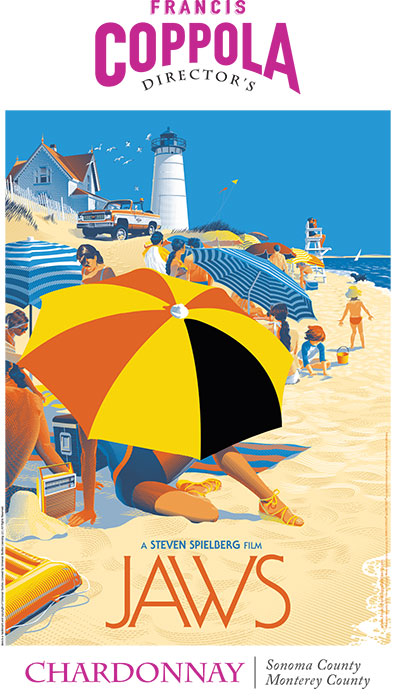 our Jaws Chardonnay features artist Laurent Durieux's visually stunning Jaws movie poster on the front label. As part of our weeklong celebration, you can now download the Jaws Chardonnay poster to print at home. The poster can be printed to the size of 24 in x 36 in and will add a bit of summer to your life all year long.
So is it safe to go back in the water yet? We think we'll stay on the beach enjoying a refreshing glass of Chardonnay.