Because we already discovered Sonoma's best in hiking and nature spots, we now shine the spotlight on the town's lively arts community. From sculpture gardens to galleries and performing centers rich with music, theatre and dancing; below, where to uncover a summer lineup and pair your favorite Storytellers varietal.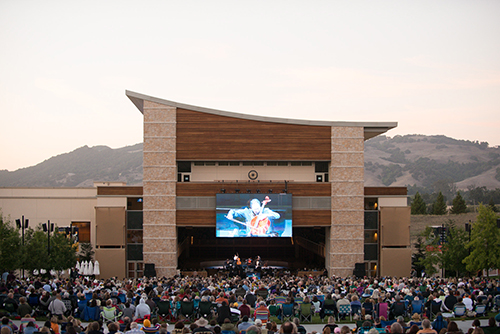 Kristen Lokin, courtesy of Green Music Center
Live Music and Theatre
For local performances, Green Music Center hosts a diverse outdoor concert lineup, from string quartets to baroque orchestras and African gospel choir. Meanwhile in Santa Rosa, the non-profit Luther Burbank Center for the Arts presents dance, Broadway shows (often featuring apprentices) and comedy collections.
Pair Your Adventure: A noble French varietal, Cyrano.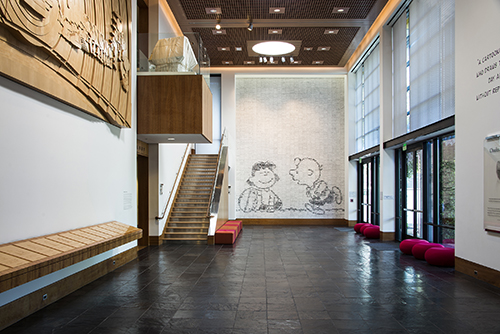 Photo(s) by DJ Ashton, courtesy of the Charles M. Schulz Museum and Research Center.
Local Museums
Open your eyes to the visuals. In Healdsburg, Upstairs Art Gallery features several watercolors and oil paintings alongside vineyard landscapes by local artists. Nearby, Sculpturesite Gallery houses modern pieces and has a tranquil outdoor garden. For classes, workshops and to view residences work, check out Sebastopol Center for the Arts. Fans of the Peanuts gang (Charlie Brown and Snoopy) love visiting Santa Rosa's Charles Schulz Museum and the nearby Children's Museum has an array of immersive exhibits and activities.
Pair Your Adventure: A robust, full-bodied Pitagora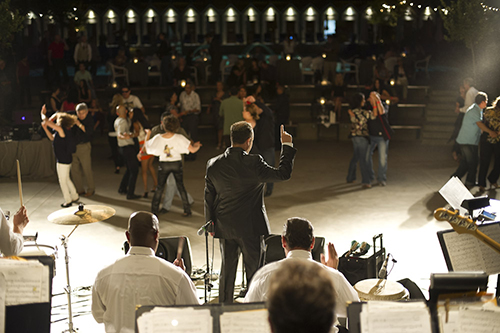 Salsa Dancing and Theatre Under the Stars.
They say all the world is a stage. In Jack London State Historic Park, check out Transcendence Theatre's award-winning Broadway Under the Stars where this season kicks off with the 1922 musical, Stairway to Paradise. And, in July, Francis Coppola Winery lets you kick up your heels with some salsa under the stars (just a few steps from the Pavilion and courtesy of Santa Rosa Salsa). When you're not dancing the night away, nibble on food and sip your favorite wine.
Pair Your Adventure: An elegant, light Roxane Vermentino
And, for more about this summer's happenings, check out this current Sonoma guide.