No matter what time of year, camping around the United States is pitch perfect for tents, vintage Airstreams and RV's, s'mores over toasty bonfires and the occasional camp song (preferably with a banjo in hand). Before falls arrives, below are a few spots for mind-bending views of the cosmos. Pair your astral adventure with a pair of binoculars, a warm blanket and a bottle of Francis Coppola Diamond Collection Claret.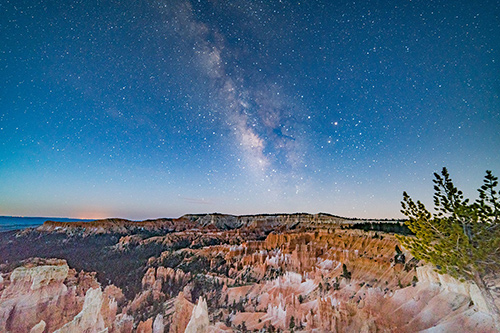 Bryce Canyon National Park, Utah
There's plenty of high elevation and clean, dry air for camping under the Utah stars and skies. Word to the wise: the best sights occur the week (or week after) of new moon, when the Milky Way jets across the horizon and over 7,000 stars illuminate over the vibrant red rock formations – also known as hoodoos.
Bend, Oregon
Just outside of Bend in Central Oregon, there is ample stargazing of the heavens with silhouettes of pines and mountain peaks in the distance. If you want a closer look, stop by the Oregon Observatory at Sunriver (just 20 minutes outside of town) and peek into a 30-inch Newtonian telescope or drop by the Pine Mountain Observatory, which sits at 6,500 feet. Just out for a drive? Pull along the Cascade Lakes Highway with magnificent views of galaxies far, far away.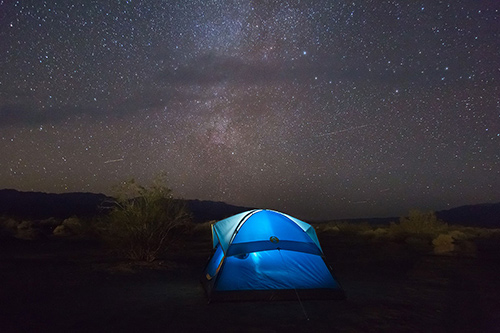 Death Valley National Park, California
It's true, the high desert sky always puts on great shows. And, with over 3 million acres and ultra-dark skies, expect to see dazzling meteor showers and on full-moon nights, a lunar glow hits the canyons. Inside the International Dark Sky Park, a mix of superior clean air, wide-open horizon and dry climate makes late October to April the best time to visit (plus temperatures are mild).
Cherry Springs State Park, Pennsylvania
East of the Mississippi, the remote Cherry Springs State Park (named after its massive namesake black cherry trees) covers 82-acres and is perched on a hilltop overlooking miles of vast acreage and offering 360-degree views. The Night Sky viewing area is always open and is famous for views of the Milky Way, distant planets and magical galaxies.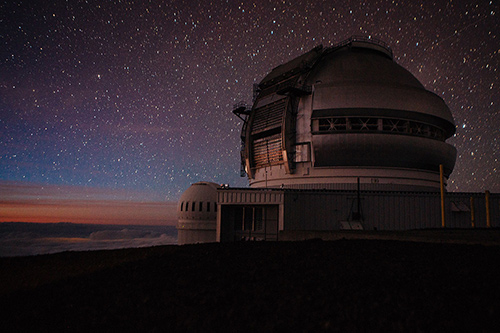 Big Island, Hawaii
On the Big Island, the dormant volcano of Mauna Kea (and the highest point in Hawaii at just over 13,000 feet) is considered one of the world's best, thanks to zero light pollution and a strong island-wide lighting ordinance. There's also a cloud layer that isolates the moist air below to showoff the pure unadulterated sky. Brush up on your astronomy and find the Andromeda Galaxy—it looks like a Lite Brite magic screen gone wild.
Chaco Culture National Historical Park, New Mexico
New Mexico is already home to big, vast sky. In the northwestern corner, Chaco (named after the Chacoans who occupied the land in AD 850 and followed the moon, sun and stars) lets visitors peek into a mounted telescope inside the observatory. Or to see it the way one's ancestors did, simply look up to the enchanted heavens and create a time-lapse video for the ages.