Enter RUSTIC on Tuesday evenings for a tavola and transport to Italy, to sometime in the past, and experience a way of dining reminiscent of a traditional family dinner party.
Meaning "to the table," a tavola is a casual dining experience inspired by Francis Coppola's favorite way of enjoying a meal. Like eating at your family's home, there are no menus. Instead, our servers will come to your table offering an assortment of dishes, from the evening's meat, poultry and fish selections to pastas, pizzas, salads and desserts.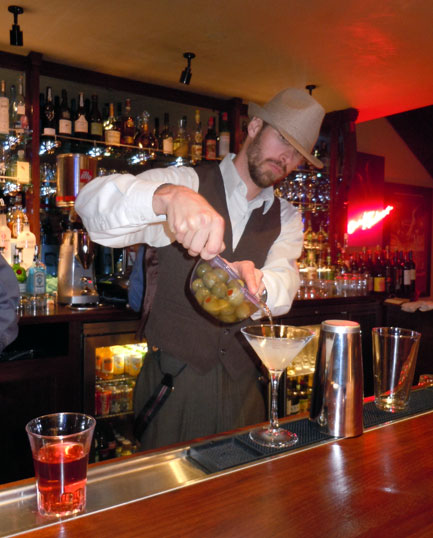 A family dinner, of course, wouldn't be complete without the relatives. For this, our servers take on the roles of various Italian family members, and are dressed to match. There's Cousin Giorgio, who's saving up for an engagement ring to give to his sweetheart by playing barkeep for the evening; there's Uncle Roberto, making his way from table to table with stories as colorful as his bowties; and then there's our very pregnant hostess, seating guests in between sips of her martini.
A tavola is a fun, friendly and spirited way to enjoy an evening out. We welcome you to join us… just watch out for Great Aunt Christine – no matter how grown-up you are she will pinch your cheeks given the chance.
A tavola is held every Tuesday night from 5-9 p.m. at RUSTIC, Francis's Favorites. Reservations are strongly recommended and can be made online or by calling (707)857-1485.