For close to twenty-five years, the award-winning Zoetrope: All Story magazine explores film, art and fiction with stories from guest authors like Karen Russell, Onyinye Ihezukwu and famed designers like photographer Helmut Newtown and artist Jeff Koons. Couple analog pleasures with exotic hideaway locations, great wine and food and perhaps, start your own novel. Francis Ford Coppola says it best: "Every great wine starts with a great story."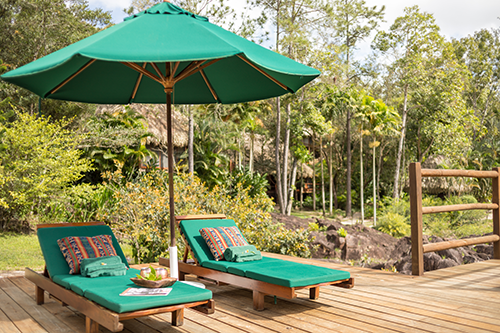 Cayo District, Belize
Surrounded by lush flora and fauna, and resting on the banks of Privassion Creek, the dense jungle and home to the rustic-luxe Blancaneaux Lodge remains a perfect place to thumb through a one-act play while noshing on wood-fired pizza and sipping wine. Create your own adventure though Chiquibul National Park and Caracol Archeological Reserve and return inside your thatched-roof cabana to pen your own Indiana Jones meets Tomb Raider adventure story.
Pair Your Story: A smooth, velvety Directors Cut Chardonnay is perfect with pasta dishes, grilled fish and prosciutto and melon.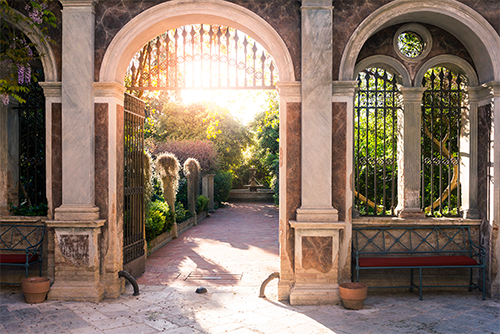 Bernalda, Italy
Nestled in ancient countryside, Francis Coppola's grandfather called his native birthplace "Bernalda bella" for a reason. Palazzo Margherita, a 19th-century villa designed by Jacques Grange, is the perfect storybook venue. Enjoy a seat on patio overlooking the verdant organic garden or lounge by the black-tiled pool. Order a plate of soft lampascioni or snack on fresh walnuts and fruits. Later, fill your journal with notes on the native Aglianico grapes and cave dwellings at the UNESCO World Heritage Site Sassi di Matera (meaning stone).
Pair Your Story: Couple Directors Cut Zinfandel with local grilled and barbecued meats.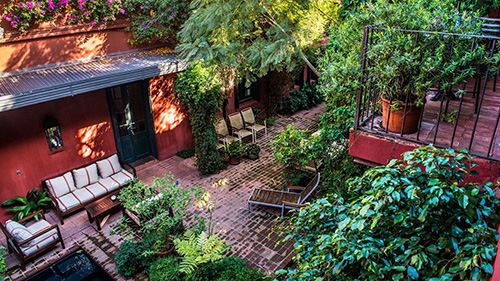 Buenos Aires, Argentina
Set inside the hip, leafy neighborhood of Palermo Soho district—and where Francis Coppola penned his film Tetro, Jardin Escondido (meaning "Hidden Garden") is kitted out with Argentine furnishings, terra cotta tiles and chic South American artwork. Spend days reading by the solar-heated pool and for supper, the backyard garden has an outdoor kitchen serving a traditional parrilla feast of local meat and veggies. Later, sip a nightcap and finish the latest magazine in a quiet corner.
Pair Your Story: Opt for a soft and subtle Director's Cut Pinot Noir alone, or with grilled lamb, salmon and creamy pasta.