This Saturday, April 29th, guests at our annual Wine Family Barrel Tasting event will get an exclusive sneak peek of vintages yet to come in our Barrel Room. Several members of our Winemaking and Viticulture teams will be on-hand, pouring these soon-to-be favorite wines straight from the barrel, and discussing the characteristics of each wine.
Whether you'll be attending, or simply enjoying Francis Ford Coppola wines from home, learn more about our Winemakers and Viticulturists who will be at the Wine Family Barrel Tasting Event; Francois Cordesse, Humberto Berlanga, Meghan Rech, Ryan Stapleton, and Ray Fechter.
With a widely diverse background in the wine industry, each member of our Winemaking and Viticulture teams greatly influences the quality of our wine. Throughout their work experience, they have each developed a strong passion for their work. They are eager to share their knowledge of wine with our biggest fans- our Wine Family!
François Cordesse
Associate Winemaker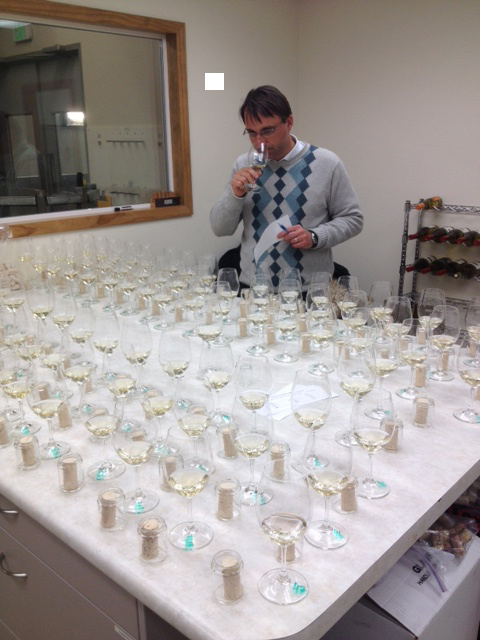 A native of France, François grew up surrounded by vineyards with a keen interest in the craftsmanship of wines. He attended the renowned University of Montpellier and received a Graduate Degree in Enology, and a Master's Degree in International Wine Trade & Business from the esteemed Burgundy Business School. He has contributed his talents to the French harvests of the early 90's, working crush seasons at Saint Georges d'Orques Winery, the Agricultural Wine Bureau of Bordeaux, and Château Cadillac en Fronsadais. A harvest in Australia's Yarra Valley in the mid-90's at Domaine Chandon helped provide Cordesse with a global perspective into the world of wine production before returning to France to join the small, family run Domaine Saint Hilaire in Béziers.
In 1996, François made the transatlantic move to California where he worked as the winemaker for Greenstone Winery and Clos du Lac Cellars. He then joined Matanzas Creek Winery in 2001, as Assistant Winemaker and eventually worked his way up to Head Winemaker in his nine years with the 45,000 case-production Santa Rosa winery.
François joined Francis Ford Coppola Winery as Director of Production in 2010, before being promoted to Associate Winemaker. Drawing from his strong French roots, he's responsible for designing the Burgundian style Chardonnays and Pinot Noirs in the distinguished Votre Santé, Rosso & Bianco, and Diamond Collection brands, as well as creating and launching the Gia wines.
Humberto Berlanga
Associate Winemaker, Virginia Dare Winery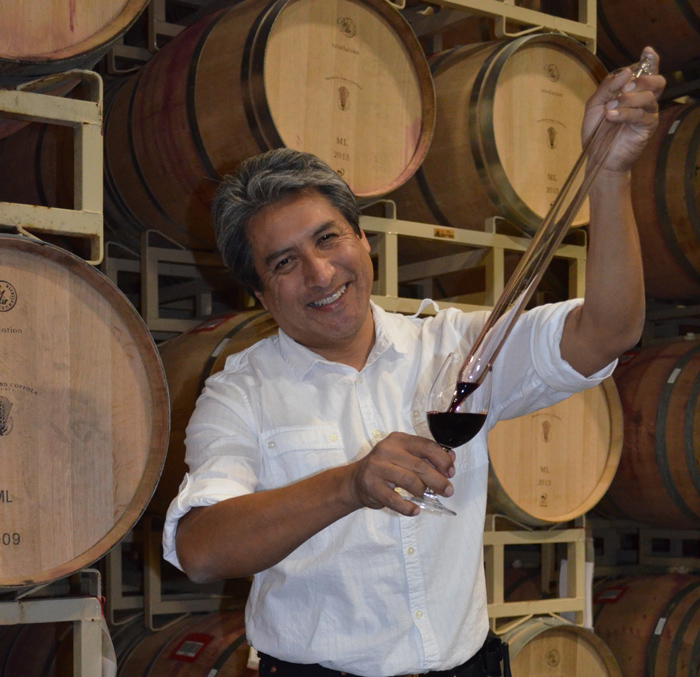 Associate Winemaker Humberto Berlanga has over 18 years of winemaking and process improvement history in Napa and Sonoma county. Born and raised in the bustling downtown area of Mexico City, Humberto Berlanga spent his first two years after college graduation teaching chemistry and working in the biomedical industry. A graduate from the engineering focused National Polytechnic Institute in chemistry and microbiology, Humberto decided that it was time for a change of scenery and moved to Northern California in search of his professional path in the wine industry.
Humberto started his winemaking career at Sebastiani Vineyards in the Sonoma Valley, which led him to positions at William Hill Winery in Napa and Simi Winery in Healdsburg, before joining the winemaking team at Geyser Peak Winery in 1997, located in the same facilities that now are home to Virginia Dare Winery in Geyserville.
Francis Ford Coppola Winery acquired these facilities in 2014 and Humberto was retained as Associate Winemaker for Virginia Dare Winery, currently focused on producing Pinot Noir and Chardonnay from the coveted Russian River Valley.
Meghan Rech
Assistant Winemaker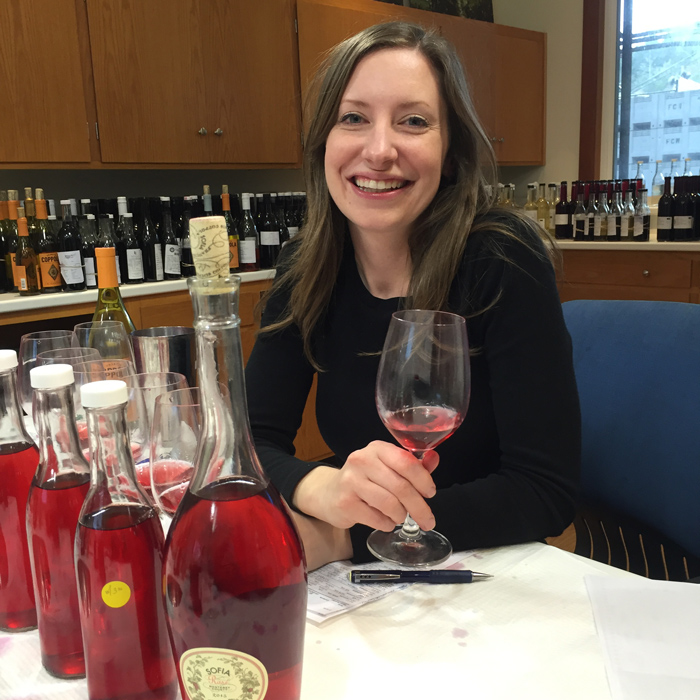 Meghan has found her passion for the art of winemaking, as it perfectly combines science with creativity. A native of Sonoma County, Meghan pursued her winemaking career with an education from UC Davis. She graduated with two Bachelor of Science degrees; Biological Sciences, and Viticulture and Enology.
Meghan started working in the wine industry in 2006 with Constellation Wines, where she worked in the lab and on the winemaking team. This first role established her love for the wine industry. She continued her career with Napa Wine Company in Oakville, where she was responsible for custom winemaking. This role showed her how custom winemaking deeply impacts the industry, and how it is very important for small producers who do not have their own physical location. Her career then brought her to Domain Chandon in 2011 where she focused on sparkling wine production, and then to Geyser Peak Winery where she dove into the wine packaging and quality assurance side of the business.
Francis Ford Coppola Winery acquired the Geyser Peak Winery facilities in 2014, and Meghan was retained as Assistant Winemaker for the Winery. Meghan's primary focus through her role is on the Sofia brands and the custom client business.
Ryan Stapleton (pictured above)
Grower Relations Manager/Viticulturist
Ryan has found his passion for the wine industry in viticulture, as it combines his love of wine with the great outdoors. He has been working in the wine industry for eight vintages, and for Francis Ford Coppola Winery for seven vintages. As the Grower Relations Manager, he is an integral part of Francis Ford Coppola Winery's Viticulture Team.
A native of Sonoma County, Ryan has developed a deep appreciation for food and wine. Although he spends most of his time now in the vineyards, Ryan started in the industry with a culinary degree and a background in the restaurant industry. His passion for the culinary arts propelled him to earn a Bachelor's Degree in Restaurant Management from Johnson and Wales University, and an Associate's Degree in Viticulture from Santa Rosa Junior College.
As the Grower Relations Manager of Francis Ford Coppola Winery, Ryan's efforts greatly contribute to the wine's award-winning quality. Ryan helps manage grape sourcing from California to produce highly coveted wines, and has a primary focus on the vineyards in the Russian River Valley, Alexander Valley, and Knight's Valley.
Ray Fechter
Viticulture Technician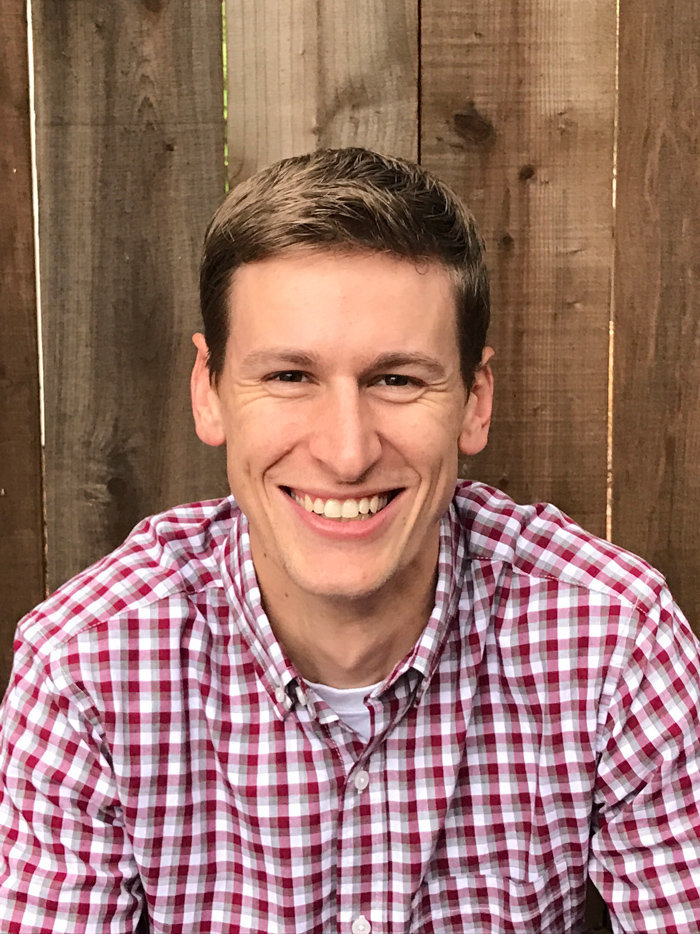 A native of Calistoga, Ray's passion for viticulture is rooted in a long lineage of growers and farmers. He has been in the vineyards since he could walk, tagging alongside his maternal grandfather, John Rolleri, former Vineyard Manager of Napa Valley's renowned Chateau Montelena.
Ray went on to attend Fresno State University, focusing on viticulture and business. After graduating with a degree in Agricultural Business, he moved to Sonoma County and began working in the vineyards as a Sugar Sampler, eventually earning the nickname Sugar Ray. He will soon be graduating in May with an Associate's Degree in Viticulture from Santa Rosa Junior College.
Quickly promoted to Viticulture Technician, Ray is now entering his third harvest at Francis Ford Coppola Winery. As our Viticulture Technician, Ray primarily focuses on vineyards where we source fruit from Lake County, Alexander Valley, and Russian River Valley. He is responsible for scouting vineyard blocks throughout the growing season, tracking major growing stages, and collecting data through samples that help determine picking decisions. Ray maintains strong relationships with our growers year round, which enables us to source from highly esteemed vineyards.