Dorothy Arzner was a confident and capable woman who didn't let anyone stand in the way of her vision. We crafted this small batch 3-year-old straight rye whiskey in the same spirit of that strong vision, not stopping until the desired full complexity and rich aroma was achieved.
Dorothy Arzner was a confident and capable woman who didn't let anyone stand in the way of her vision. We crafted this small batch 3-year-old straight rye whiskey in the same spirit of that strong vision, not stopping until the desired full complexity and rich aroma was achieved.
Check availability at a location near you.
Spirit Notes
Dorothy Arzner made history when she became the first woman to direct a sound film. "Manhattan Cocktail" in 1928. Her directing career spanned the 1920s to the early 1940s. She launched the careers of many actresses including Katharine Hepburn and Lucille Ball. Later, in her teaching years at UCLS, she taught a young Francis Ford Coppola and gave him the confidence to become a film director. In honor of this free-spirited and independent woman we're releasing a 3-year-old straight rye whiskey.
Dorothy Arzner was the only female director working in Hollywood's Golden Age during the 1920's to early 1940's. She was a free-spirited, independent woman. Dorothy also stated that she was never desperate for work. "I was always ready to give the picture over to some other director if I couldn't make it the way I saw it." She directed 17 feature films, at Paramount, RKO, Columbia, and MGM, largely with a female audience in mind, starring female protagonists. Leading female actors included Clara Bow, Ruth Chatterton, Katherine Hepburn and Joan Crawford.
Arzner grew up in Hollywood. Her film career started in her early 20's when Dorothy began typing scripts for what is now Paramount. After 6 months she was cutting and editing films at Realart Pictures Corporation, a subsidiary of Paramount. After two years and 52 cut and edited movies, she was called back to Paramount to cut her first major film Blood and Sand (1922). It was during this movie that she began doing some of the camera work. Soon after, Arzner was writing scripts for independent companies including Columbia Pictures. Columbia offered to hire her as a director and that was when Dorothy says she got her first break at Paramount. The executives at Paramount asked her to direct for them instead. Arzner knew she was more than capable.
In her first assigned film: Fashions for Women (1927), she proved herself with attention to female detail and ability to showcase the beautiful star in the film. Paramount assigned her more films following the success of her first film, showing they had confidence in her abilities. After successfully directing several silent films, she was given the offer to direct the first sound film starring Clara Bow, The Wild Party (1929).
In 1932 Dorothy left Paramount to work freelance, but ultimately ended up working for other studios, each no longer than a year. It was during this time she made Christopher Strong (1933) with Katherine Hepburn. She made a total of 6 films in the remainder of her directing career.
After leaving Hollywood in 1943, Dorothy Arzner was teaching filmmaking at UCLA. It was here that she taught a young Francis Ford Coppola and encouraged him to stick with film making when he was so ready to quit.
Dorothy continued to each at UCLA until her death in 1979.
Appearance
Dorothy Arzner Rye Whiskey has a rich, amber color when swirled around a highball glass.
Aroma
Dark chocolate, dried cherry, fresh baked dark rye break, leather and vanilla lift, toasted walnut.
Taste
Dark blackberry and dried cherry fruitiness, warm roasted oak tones, rich dark chocolate caramel, fresh cracked black pepper, rye spice and brioche bread.
The Family Coppola are lovers not only of wine, but spirits as well. In fact, when the family gathers, the custom is to have a cocktail, or two, before dinner. They hope to bring even more joy to cocktail enthusiasts everywhere by crafting a collection of spirits as unique and remarkable as the women they honor. All of our spirits are crafted in a style that reflects the individual character of these trailblazers, and are proofed with pristine water from our Napa Valley Estate.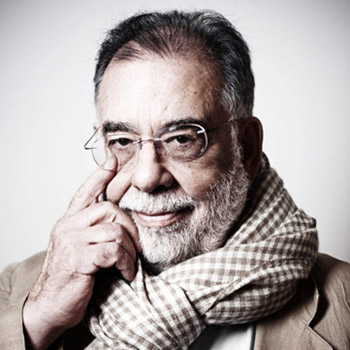 "We all know well the great men of history, Alexander the Great, Julius Caesar & Napoleon and so on. I can think of as many women who distinguished themselves at that level in the fields of politics, science, mathematics and philosophy. So my choices & reasons are very personal."
– Francis Ford Coppola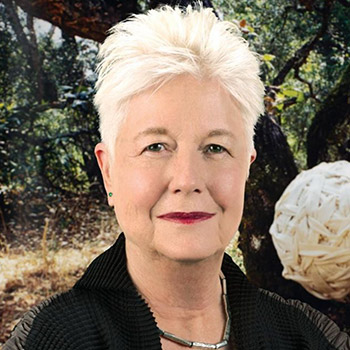 "You know why we don't hear about famous women in history? Because the history books were written by men."
– Eleanor Coppola
It's a Lifestyle
Distiller Notes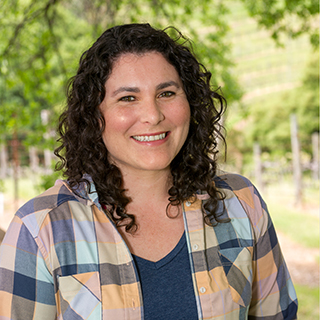 Natalie Dale
Natalie Dale became the Distiller for Great Women Spirits, part of The Family Coppola, through an untraditional route. For years she packed her bags to travel the world from grape harvest to grape harvest, working in renowned places such as Chile, New Zealand, Australia and South Africa. She was inspired to become a winemaker and move back to her roots in northern California. Eventually she found herself at home with Francis Ford Coppola Winery in Sonoma County.
With over 13 years of winemaking experience, she decided to broaden her skill set into the world of distilling. She turned to Moonshine University and attended an intensive course taught by 40 industry experts. In 2018, upon completion of the course, The Family Coppola named her the Distiller for the Great Women Spirits collection. In this role, she creates small-batch, house-crafted, classically styled spirits that are as unique and remarkable as the women honored on each label.
This opportunity propelled Dale to seek out other women in the distilling community and became one of the few pioneering members of the Women's Distillery Guild in the United States. "The people in this industry have charmed me with their warmth and unimpeded access of knowledge and skills", says Dale. "I hope to give back by inspiring other women to pursue distilling."
Dale is currently studying for her Masters in Brewing and Distilling from Heriot-Watt University of Scotland. When she is not studying, she enjoys yoga, hiking, ceramics, sea kayaking, and traveling every chance she gets.
We do "Grain-to-Glass." The production of our spirits is controlled from grain to glass, ensuring a quality product. We mill, mash, and ferment the grain to generate the initial alcohol content that is condensed via distillation.
The Mash Bill or mix of grains used in the production process can be considered a High Rye, meaning that is has a higher than average rye percentage.
Our Mash bill is 70/30. 70% rye berry/rye malt blend and 30% malted barley blend.
The rye berries come to us from Central Milling, the rye malt is from Weyerman, the specialty malts are from Briess.
We use Rye, Rye Malt, and two different Specialty Malts (Barley). The specialty malts are Caramel Malt and Munich Malt. This allows for a strong rye presence without the typical rye astringency. The malted barley works to soften and sweeten the finish.
70% rye berry/rye malt blend
Rye Berries from Central Milling in Petaluma, CA. Whole rye kernels are usually referred to as "rye berries." Rye growing in the field has an inedible hull, which must be removed before milling.
Rye Malt from Weyerman is a high-quality German rye to exhibit classic rye malt characteristics. It lends a biscuit-like flavor, with a smooth mouthfeel component, and malty-sweet aromas with hints of bread and honey.
30% specialty malted barley blend
The specialty malts Caramel Malt and Munich Malt from Briess allows for a strong rye presence without the typical rye astringency. The malted barley works to soften and sweeten the finish.
Briess Caramel Malts are produced in drum roasters and bring in full, caramel flavors and aromas.
The European-style Munich Malt is rich, malty and biscuit-like.
The Distillation Process
Making the mash bill. Each batch uses 2000lbs of grain (our typical batch size), and will yield just over two 53-gallon whiskey barrels. Grains are received and milled in-house with a hammer mill. Water is mixed into the resulting flour.
Time to cook! Cooking the mash bill converts the grain starch into sugar. It's then cooled and mixed with a proprietary yeast.
Fermentation. The mixture is pumped into a fermenter and held within a constant range of temperatures to prolong fermentation for a smoother, more complex spirit. Fermentation generally takes 2-3 days.
Distillation. The fermented mash is pumped into the still and each batch will go through two different distillations. Each batch takes over 8 hours. The first is called "low wines" in which the majority of the heads and tails are taken out. Alcohol is stripped from beer, collecting as much ethanol as possible. the low wines are then moved back to the pot still for a second and final distillation. The second run is called "high wines" where the majority of hearts are separated in a hybrid still. A hybrid still has more control because trays increase reflux.
Barreling and Aging
The barreling proof is between 110-120 which is generally considered the sweet spot for aging. Proof will change in barrel overtime so each barrel is different. The goal is to extract both sugar (more soluble in water) and tannins (more soluble in alcohol) through a balanced proof.
The Rye is aged three years in full-sized (53 gallon) American White Oak barrel from the Independent Stave Company. American oak is higher in vanillin and oak lactones which we feel complements rye whiskey by imparting those desired warm roasted oak tones on the liquid. The oak barrels are Char 4, which is the strongest char available, giving the rye whiskey the desired rich dark chocolate caramel, fresh cracked black pepper, and toasted brioche flavors that work so well with the vanilla flavor from the oak.
Barrels are kept in an un-insulated warehouse, and while aging temperatures at the warehouse fluctuate between 90F in the summer and 35F in winter. The result is a loss of about 2% per year. Maybe the angel Dorothy Arzner herself is enjoying the angel's share!
Filtration
A rough filtration occurs after we harvest the spirit from the barrels. This eliminates residual char and oak chips that may have splintered off inside the barrel while aging. No chill-filtering takes place to retain fatty acids and esters from the barrel.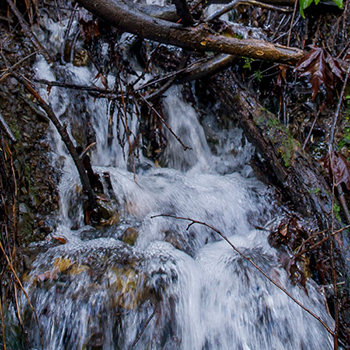 Our Water is Special in So Many Ways
When the whiskey is ready for bottling, we proof it down with our very own spring water from Napa Valley. Most people don't know that a spirit with an ABV of 45% will also contain a majority 55% water. As the main ingredient in any spirit, water plays an integral role in how our senses perceive the final product.
We are fortunate to source our water from the family Coppola's natural spring at their Napa Family home. The spring has quenched the thirst of the family while also providing summer and respite from the long summer days in the valley. Situated at the base of Mount Saint John, an extinct volcano, the ancient carbon in the soil assists in filtration in the soil assists in filtration of many dissolved solids otherwise found in spring water. A lower content of dissolved solids in water means more neutrality and less filtration in order to reduce turbidity, allowing the distiller to maintain integral components of mouth feel and flavor without compromising the appearance of the final spirit.
Recommended Products