Taste Profile




With this wine we pay homage to Francis's Uncle Archimedes, who loved math and mechanics as much as his namesake
With this wine we pay homage to Francis's Uncle Archimedes, who loved math and mechanics as much as his namesake.

"Give me a place to stand on, and I will move the Earth." — Archimedes of Syracuse
One of the greatest minds of all time, Archimedes of ancient Greece was a physicist, astronomer, engineer, and inventor. Legend has it that he defeated the Roman fleet by creating enormous reflective devices which used the sun's rays to ignite and burn their ships. Admiring this great innovator, Francis Ford Coppola's grandfather, Augusto, named his first son Archimedes. With this wine we pay homage to Uncle Archimedes, who loved math and mechanics as much as his namesake.
Check availability at a location near you.
Wine Notes
Crafted for the true connoisseur, Archimedes is produced in very limited quantities from the vintage's most impressive lots of Cabernet Sauvignon. Dark and dramatic with a lush, velvety texture framed by chewy tannins, this year's vintage features sweeter spice notes and less earthiness than its predecessor. Scents of black raspberries, cassis, clove, gingerbread, and toasted woods are followed by juicy flavors of plums, boysenberries, and star anise. A touch of minerals emerges on the finish, adding to the complexity of this stunning and sophisticated wine.
Archimedes is sourced from high elevation vineyards in Alexander Valley. High elevation means prolonged sun exposure and less dramatic temperature shifts. Vines can synthesize flavor and phenolic compounds at a higher and more consistent rate. Light onshore winds also work to moderate the temperature. Together, these conditions allow for a slow, steady ripening of the grapes, even when bud break is delayed after a dusting of snow during the winter.
The fruit selected for Archimedes comes from three separate vineyards in Alexander Valley. Archimedes Vineyard, in Pine Mountain Cloverdale Peak sub AVA, is one of the highest elevation vineyards in Sonoma County. Residing high above the fog line at 2,100 feet, it features soil made of medium-sized rocks mixed with a fine loam. The fruit from Stuhlmuller Ranch, located in the heart of Alexander Valley, comes from blocks 7 and 11 at 200-400 feet above sea level, on a rocky bench with similar soil to the Archimedes Vineyard. Blue Oak Vineyard is the most southerly of the Alexander Valley vineyards we use to create Archimedes and rests at an elevation of 400-500 feet above sea level.
The 2017 growing season began with a good deal of precipitation, but after a mild spring, temperatures increased and remained warm throughout summer and fall. The vintage's smaller than average clusters resulted in high quality fruit and excellent concentration. To match the fruit's intensity, the 2017 Archimedes was aged for over a year and a half in French oak barrels with a large portion of new wood. The final result is a beautifully integrated wine.
Wine Facts
Enjoy the Scents and Flavors
Scents




Flavors




57%
Cabernet Sauvignon (Archimedes Vineyard)
25%
Cabernet Sauvignon (Stuhlmuller Ranch)
18%
Cabernet Sauvignon (Blue Oak Vineyard)
18%
Cabernet Sauvignon (Blue Oak Vineyard)
25%
Cabernet Sauvignon (Stuhlmuller Ranch)
57%
Cabernet Sauvignon (Archimedes Vineyard)
Barrel Regimen
20 months in French oak; 50% new wood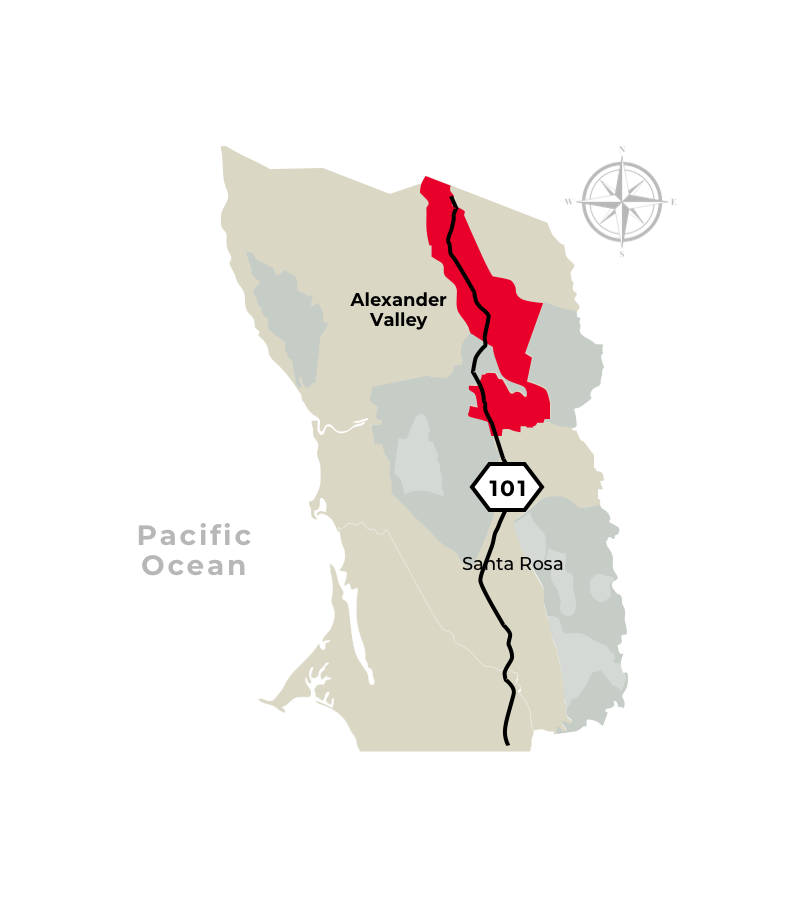 Alexander Valley
Pairs Well With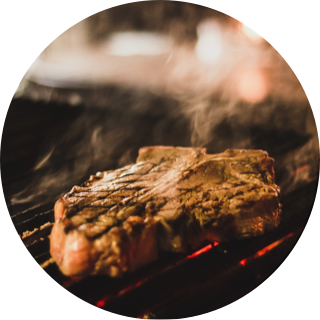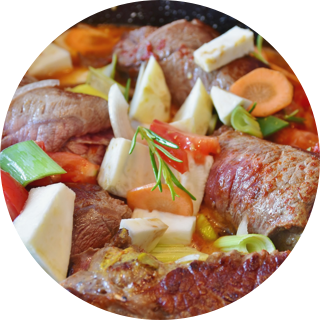 Recommended Products