2019
Diamond Collection Appellation Series Paso Robles Cabernet Sauvignon
Taste Profile


Diamond Collection wines are made from grapes grown across California and Oregon, and are carefully combined to create wines perfect for all occasions – including those special just because ones
Diamond Collection wines are made from grapes grown across California and Oregon, and are carefully combined to create wines perfect for all occasions – including those special just because ones.
Our Diamond Collection Appellation Series Cabernet Sauvignon continues this tradition by being the first wine in the Diamond Collection to be sourced from Paso Robles. Paso Robles is an appellation known for its variety of topography, soils, and meso-climates. This Cabernet Sauvignon is an exciting addition to our family of Diamond Collection Cabernet Sauvignons, expressing concentrated black stone fruit and toasted oak with an opulent body and a long finish.
Wine Notes
The 2019 Paso Robles Cabernet Sauvignon boasts delightful notes of black fruits, coffee, almond, and vanilla on the nose. Concentrated ripe stone fruits meet a hint of toasted oak on the palate. Small amounts of Petit Verdot provide spice and color, while Petite Sirah contributes depth of flavor, color, and concentration. Engaging and fruity, this wine is full bodied and intense, with supple tannins and sophisticated character enhanced by a long, spicy finish.
Wine Facts
Enjoy the Scents and Flavors
Scents





Flavors


Barrel Regimen
10 months in French oak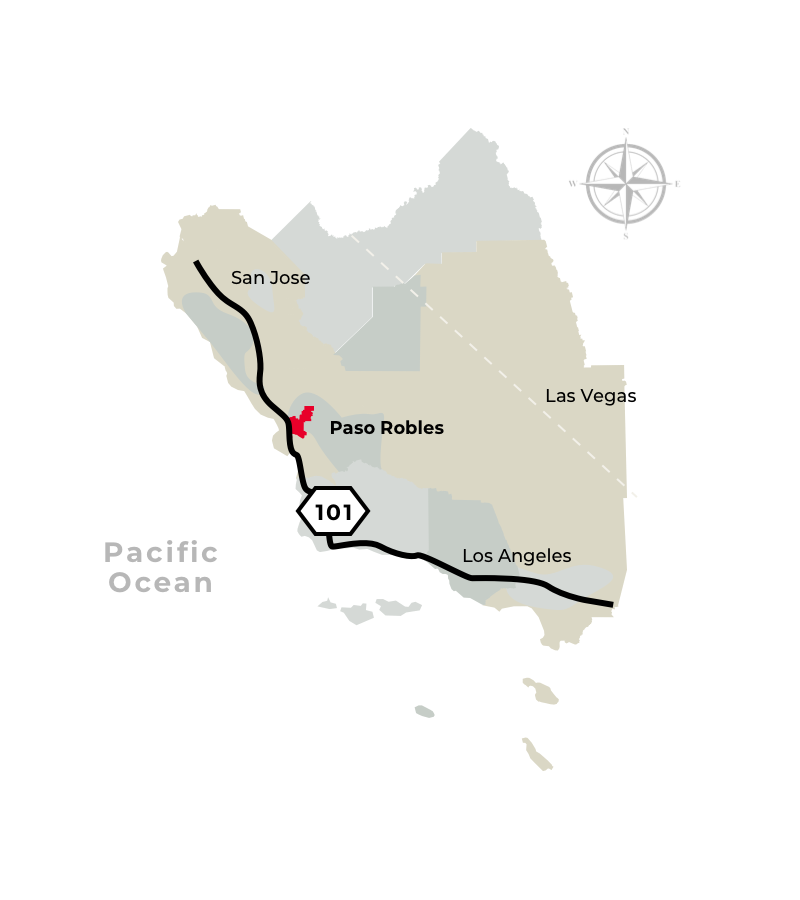 Paso Robles
Pairs Well With