2017
Director's Cut Technicolor
Taste Profile



Technicolor celebrates artistry in film and wine, two of life's greatest forms of entertainment. —Francis Ford Coppola
Technicolor celebrates artistry in film and wine, two of life's greatest forms of entertainment. —Francis Ford Coppola
Limited production, appellation-designate wines sourced from Sonoma County's diverse microclimates. Named after the version of a film which most reflects the director's vision, Director's Cut is the most personal of brands for Francis Ford Coppola and each bottle pays homage to the history of filmmaking with its Zoetrope inspired label.
Check availability at a location near you.
Wine Notes
2017 was an excellent year for red varietals. A generally lighter yield in the vineyards provided us with dark, robust wines. Technicolor features Syrah, Malbec, Cabernet Sauvignon, and Grenache, with the Malbec and Grenache moderating the tannins to produce a very drinkable and flavorful wine.
Sonoma County is home to multiple AVAs which offer a wide range of microclimates and geography, each exerting unique influences on the aromas and flavors of the fruit grown there. The majority of the fruit for the 2017 Director's Cut Technicolor is sourced from Dry Creek Valley, one of the earliest grape growing sites in California. The soil is primarily gravelly and sandy loam – deep, well drained, and fertile dirt that produces good crops of flavorful grapes. Long, warm days and coastal cooling in the evening enables the grapes to mature slowly while retaining acidity and balance.
Wine Facts
Enjoy the Scents and Flavors
Scents



Barrel Regimen
12 months in French & American oak, 5% new oak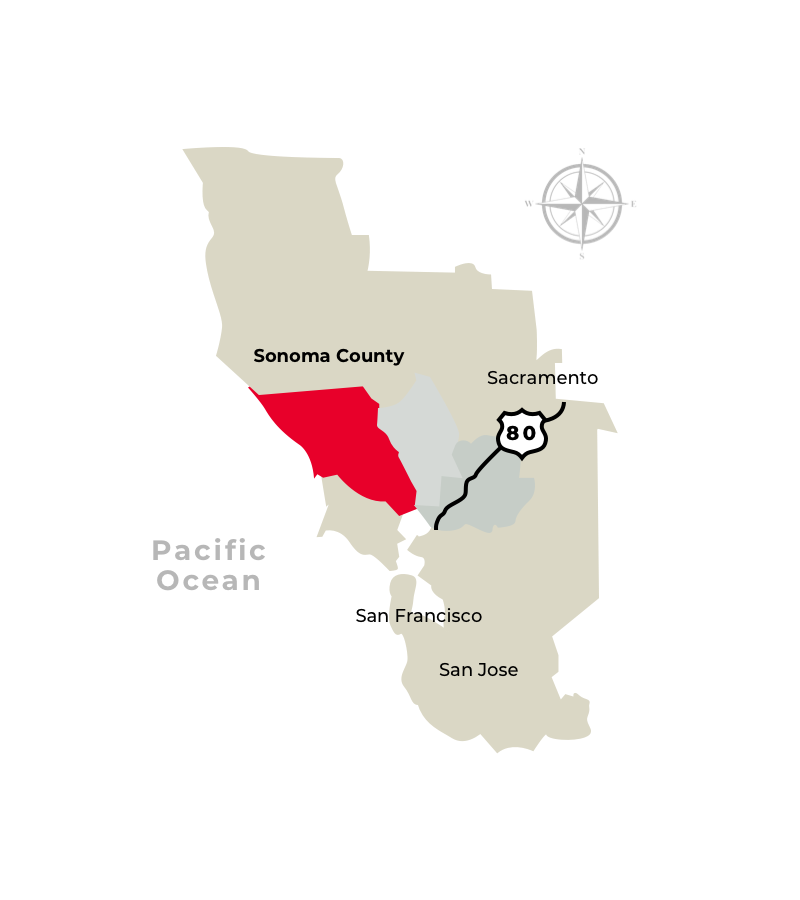 Sonoma County
Pairs Well With