2017
Director's Cut Technicolor
Named after the version of a film which most reflects the director's vision, Director's Cut wines represent our winemaker's vision of varietal wines, which express true appellation character
Named after the version of a film which most reflects the director's vision, Director's Cut wines represent our winemaker's vision of varietal wines, which express true appellation character.
In the film business, the "Director's Cut" emerged as a means for filmmakers to present their own creative vision of a story. At Francis Ford Coppola Winery, Director's Cut wines were created as a way for our winemakers to craft wines that would reflect their own unique interpretation of the quintessential Sonoma wine.
Check availability at a location near you.
Wine Notes
Director's Cut wines embrace appellation specific sourcing, meticulous fruit selection, and numerous blending trials in order to capture the distinct nuances of Sonoma's microclimates.
Dry Creek Valley is one of the earliest grape growing sites in California, dating back to the mid 1800's. This soil is primarily gravelly and sandy loam – deep, well drained, and fertile dirt that produces good crops of flavorful grapes. Long, warm days and coastal cooling in the evening enables the grapes to mature slowly while retaining acidity and balance, creating perfect growing conditions.
2017 experienced a traditional growing season where rain and chilly weather in the winter replenished the vines and prolonged the growing period. The fruit developed excellent flavor concentration and well-integrated tannins because of the long season. Technicolor features Cabernet Sauvignon, Malbec, and Syrah to create an earthier style red.
Wine Facts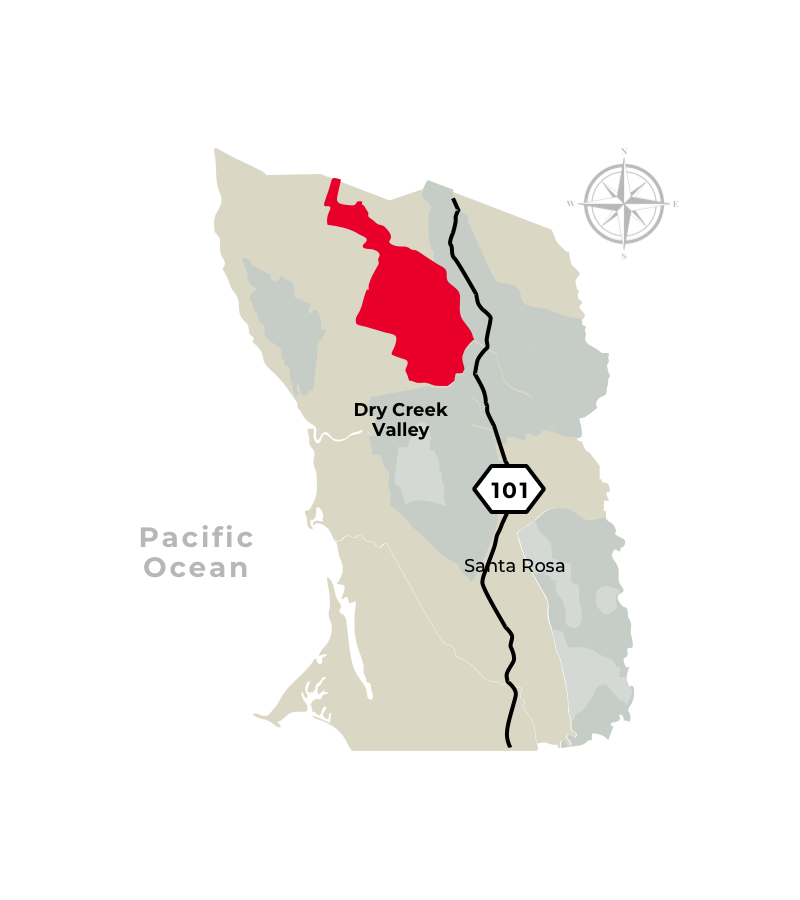 Dry Creek Valley