2017
Domaine de Broglie Pinot Noir | Block G - Pommard Clone
Taste Profile



Domaine de Broglie wines are sourced from our very own property in the Willamette Valley, a location considered as the origination for some of Oregon's most acclaimed vineyards
Domaine de Broglie wines are sourced from our very own property in the Willamette Valley, a location considered as the origination for some of Oregon's most acclaimed vineyards.
From the time he was a child, Francis Ford Coppola had such a keen interest in engineering and technology that his family nicknamed him 'Science.' Over the years, Francis has paid tribute to a number of scientific achievements by naming wines and spirits after some of history's greatest minds. With The Family Coppola's new property in Oregon, Francis wanted to endow the estate with a name that honored the scientific accomplishments of Maison de Broglie, a noble house of France, whose contributions to physics and quantum theory resulted in a Nobel Prize for Louis de Broglie, a man whose scientific contributions coincided with those of Albert Einstein.
Wine Notes
Big, lush, and intense, this fruit-forward Pinot Noir demonstrates tremendous balance between ripeness, acidity, and tannins. This is our darkest, most opaquely hued wine of the vintage. Presenting classic aromas of Bing cherry, fresh cranberry, and a hint of cinnamon, the palate is bold with strong, ripe tannins and excellent weight. Notes of anise emerge on the long, elegant finish.
Block G is planted with two different Pinot Noir clones: 777 and Pommard. As the original Pinot Noir clone planted in the Willamette Valley, Pommard has been the workhorse of the Oregon wine industry and helped to build the region's reputation for world-class Pinot Noir.
After several warm seasons that resulted in early harvests, the 2017 vintage began with a cool, wet spring, which delayed bud break, bloom, and set. Even though temperatures were mild until July, ripeness eventually caught up so that harvest commenced on schedule. Block G was the first fruit picked early October. This parcel ripens more quickly because it rests at a slightly lower elevation where the climate is a bit warmer. While we typically use this block's fruit for blending, the 2017 Pommard lots demonstrated such beautiful texture and complexity that we decided to keep it for its own stand-alone Block G bottling.
Awards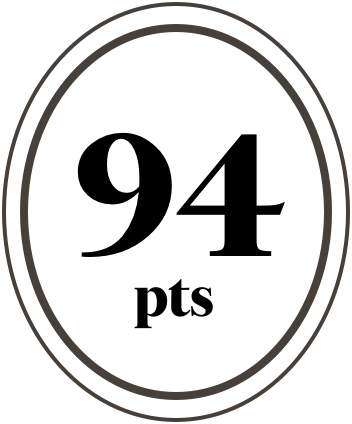 Wine Facts
Enjoy the Scents and Flavors
Scents



Flavors



Barrel Regimen
10 months in French oak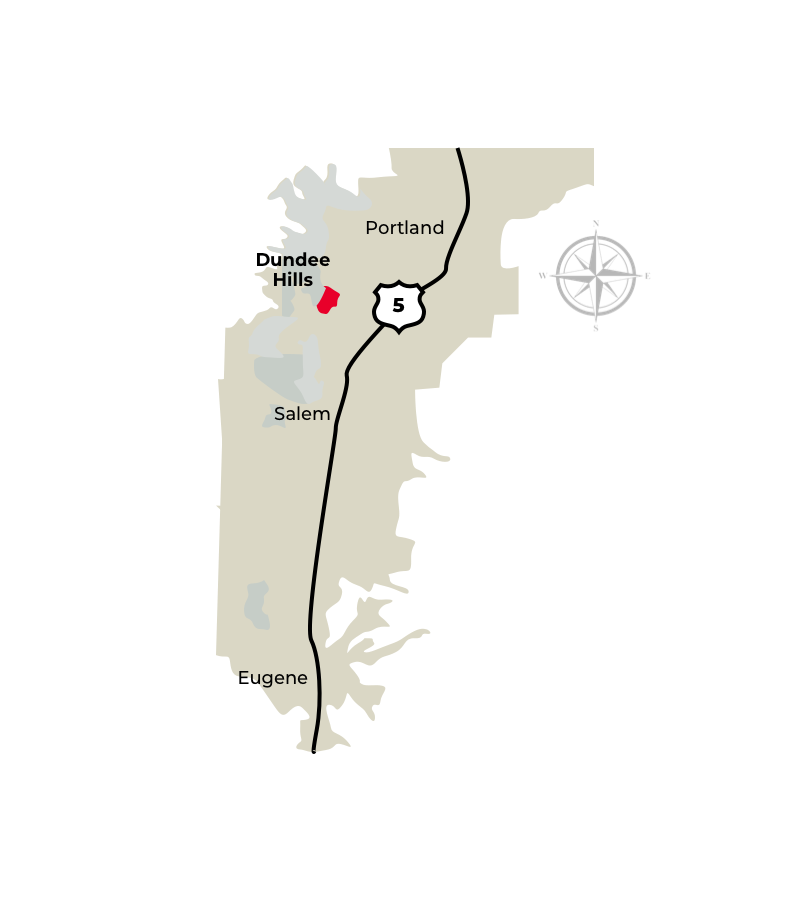 Dundee Hills, Willamette Valley, Oregon
Pairs Well With