2017
Domaine de Broglie Pinot Noir
Taste Profile



Domaine de Broglie wines are sourced from our very own property in the Willamette Valley, a location considered as the origination for some of Oregon's most acclaimed vineyards
Domaine de Broglie wines are sourced from our very own property in the Willamette Valley, a location considered as the origination for some of Oregon's most acclaimed vineyards.
From the time he was a child, Francis Ford Coppola had such a keen interest in engineering and technology that his family nicknamed him 'Science.' Over the years, Francis has paid tribute to a number of scientific achievements by naming wines and spirits after some of history's greatest minds. With The Family Coppola's new property in Oregon, Francis wanted to endow the estate with a name that honored the scientific accomplishments of Maison de Broglie, a noble house of France, whose contributions to physics and quantum theory resulted in a Nobel Prize for Louis de Broglie, a man whose scientific contributions coincided with those of Albert Einstein.
Wine Notes
Sourced from several vineyard blocks on the property, our 2017 Pinot Noir exudes a strong color and delicate aromas suggestive of Bing cherry, jasmine, cinnamon, and clove. The palate carries lively acidity with flavors of fresh red fruits and a hint of sweetness from the oak. The finish lingers while strong tannins make this wine capable of aging harmoniously. Expressive and robust, this wine presents an authentic expression of an excellent vintage.
Unlike other Willamette Valley appellations that have numerous types of sedimentary soils from glacial floods, wind carried soils from the valley floor, and a mix of old and new volcanic material, the Dundee Hills features Jory soils, a rich red clay formed by ancient volcanic basalt. Pinot Noir grown in Dundee Hills therefore exhibits texture and weight as well as earth, floral, and mineral attributes. Pinot Noir was first planted here in 1965, and a mere twenty years later it was considered one of the premier Pinot Noir regions in the world. Domaine de Broglie resides less than one mile from where the first Pinot Noir vines were planted in the Dundee Hills, and today the area is considered as the origination for some of Oregon's most acclaimed Pinot Noir vineyards.
After several warm seasons that resulted in early harvests, the 2017 vintage began with a cool, wet spring, which delayed bud break, bloom, and set. Even though temperatures were mild until July, ripeness eventually caught up so that harvest commenced on schedule the first week of October. Early and late season weather differences combined with conditions set by the previous vintage increased the crop significantly, allowing us to be highly selective at harvest, choosing only the most expressive fruit. In the end, 2017 produced big, lush, intense Pinot Noir that's fruit forward and aromatic.
Awards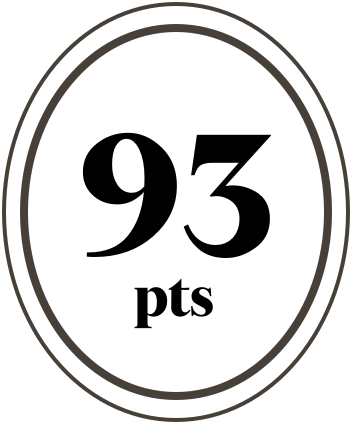 Wine Facts
Enjoy the Scents and Flavors
Scents



Flavors



Barrel Regimen
10 months in French oak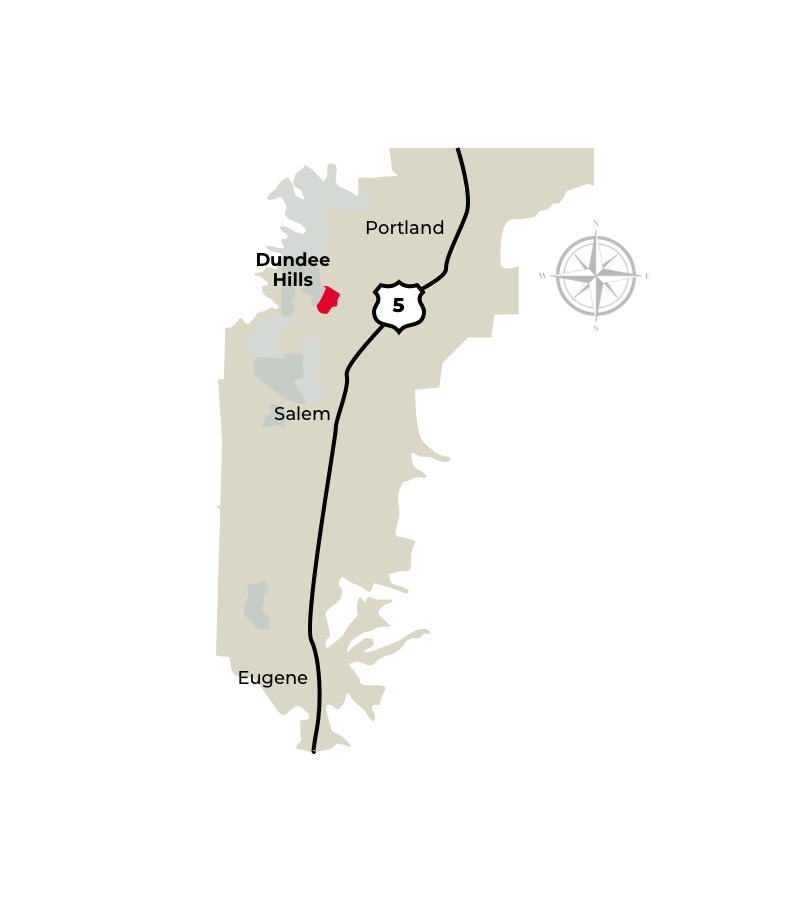 Dundee Hills, Willamette Valley, Oregon
Pairs Well With