2019
Francis Coppola Reserve Chardonnay
Taste Profile


This year's San Lorenzo Vineyard Chardonnay is just as alluring as its predecessor, yet entirely different in character
The connection between a vine and the soil it's planted in creates the essence of a wine. Francis Coppola Reserve wines are vineyard-specific creations produced in limited quantities. Our winemaking team hand-selects the best lots of fruit from each vintage that capture the unique qualities of these prestigious vineyards. From these selections, we craft small-batch wines, which are reserved exclusively for winery guests, Wine Family members, and those who shop with us online.
This year's San Lorenzo Vineyard Chardonnay is just as alluring as its predecessor, yet entirely different in character.
Wine Notes
The fruit for the 2019 Francis Coppola Reserve Chardonnay is sourced from a warmer area of the Russian River Valley which provides greater yellow fruit characteristics. Complex aromatics include delicate notes of butterscotch and honeysuckle, leading to flavors of quince, and pear. This is a bold wine, but soft with an ample body, generous length, and persistent finish.
The San Lorenzo Vineyard is a small vineyard located across the borders of the Russian River Valley AVA, and the Alexander Valley AVA, located beside the Russian River, and right by the Healdsburg border. The southern facing slopes of the vineyard experience morning fog and a generally warmer climate, and feature soil comprised of alluvial loam – a fertile and important component for voluptuous wines.
2019 was the first time that California has been 100% drought-free since 2011. Winter and spring rains provided sufficient water in the soil through midsummer. The vintage provided us with a mild growing season, and an average crop, in terms of quantity. Quality, however, remained outstanding.
Wine Facts
Enjoy the Scents and Flavors
Scents


Flavors


Barrel Regimen
9 months, French oak. 50% new oak.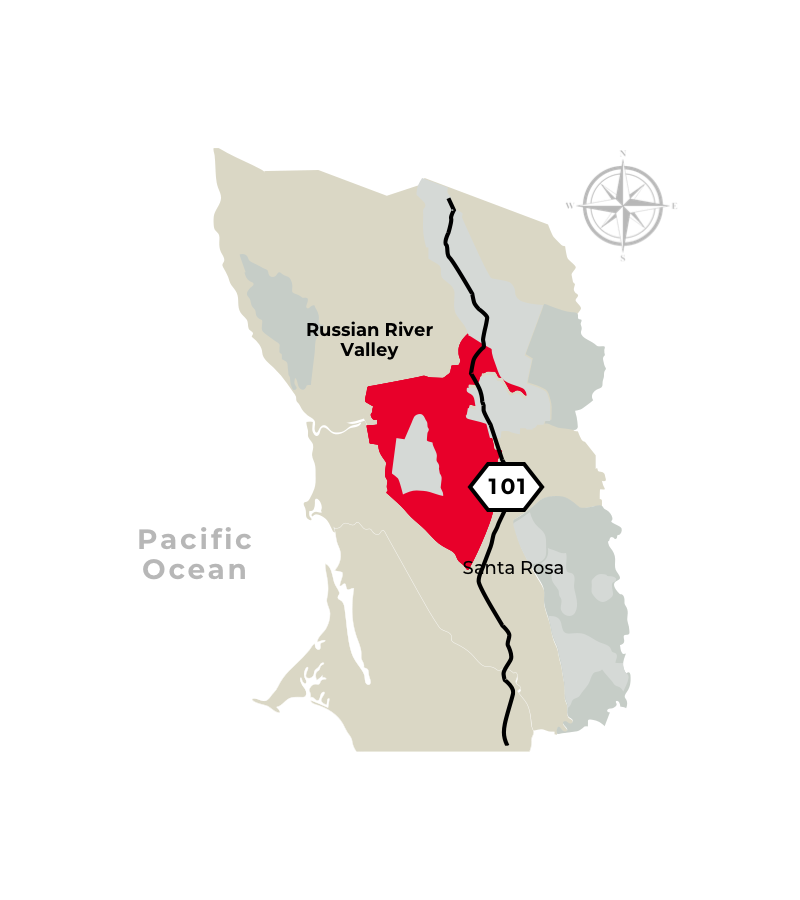 San Lorenzo Vineyard, Russian River Valley