2017
Francis Coppola Reserve Petite Sirah
Taste Profile




The connection between a vine and the soil it's planted in creates the essence of a wine. Francis Coppola Reserve wines are vineyard-specific creations produced in limited quantities
The connection between a vine and the soil it's planted in creates the essence of a wine. Francis Coppola Reserve wines are vineyard-specific creations produced in limited quantities. Our winemaking team hand-selects the best lots of fruit from each vintage that capture the unique qualities of these prestigious vineyards. From these selections, we craft small-batch wines which are reserved exclusively for our winery guests, Wine Family members, and those who shop with us online.
Wine Notes
This is one of the most intense and powerful vintages we've created of this wine. The 2017 Francis Coppola Reserve Petite Sirah is dark and opulent. It has great presence and a long finish. Aromatic notes of black cherries, gingerbread, and toasted woods are followed by lush flavors of boysenberries, cassis, dark chocolate, and espresso. The rich core of fruit is matched by a firm tannin structure, which makes for great aging potential. Dramatic and complex, this vintage is not to be missed.
For years we've been a fan of the Petite Sirah that is grown in the Barbara Long Vineyard in Dry Creek Valley, but since it is highly sought after, there is seldom enough fruit available for us to create a stand-alone wine. This vineyard is meticulously managed in order to derive the highest level of expression from its fruit, and the well-drained soils help stress the vines to create more concentrated flavors.
The 2017 growing season began with a good deal of precipitation, but after a mild spring, temperatures heated up and remained quite warm throughout summer and fall. The vintage delivered smaller than average clusters, which led to excellent concentration and high-quality fruit.
Wine Facts
Enjoy the Scents and Flavors
Scents



Flavors




Barrel Regimen
16 months in French oak, 40% new oak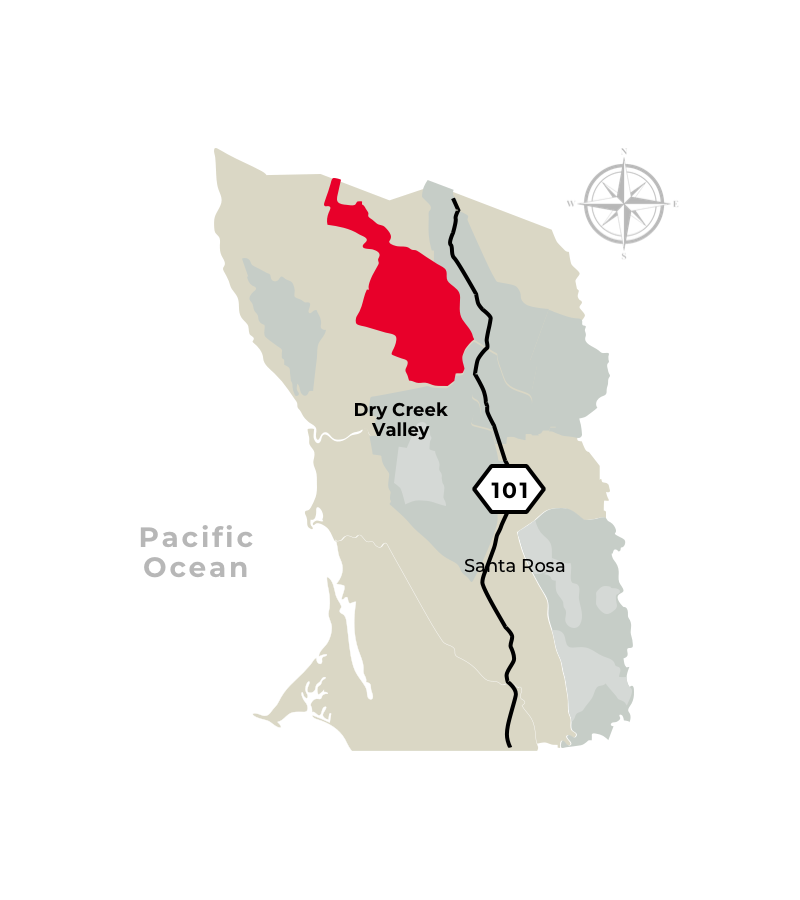 Barbara Long Vineyard, Dry Creek Valley