Choose Your Sauce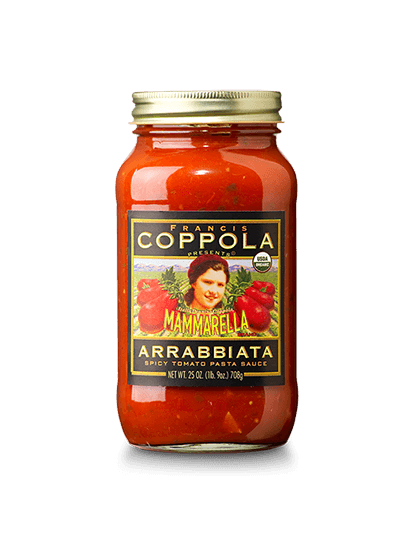 Enjoy Francis Ford Coppola's specially made pasta sauces at home featuring the following:
"Arrabbiata means 'angry' and that refers to the fact that this is a spicy sauce. Also it features garlic unlike our Pomodoro-Basilico sauce, and parsley rather than basil. I recommend adding more freshly chopped parsley on this one." — Francis Ford Coppola

Net weight: 26 oz.
Ingredients: Organic tomatoes, organic garlic, organic onions, extra virgin olive oil, organic parsley, sea salt, organic cayenne pepper, and burgundy wine.