Taste Profile




Our Pitagora red wine serves as a tribute to those with curiosity and the thirst for knowledge
Our Pitagora red wine serves as a tribute to those with curiosity and the thirst for knowledge.
When Francis Ford Coppola's grandfather, Agostino, was a child growing up in Bernalda in Southern Italy, he often played among ancient Greek ruins in nearby Metaponto, where thousands of years earlier stood a school run by the Greek scholar Pythagoras — Pitagora in Italian. Known today for his mathematical theorem (a2 + b2 = c2), Pythagoras was a mathematician and philosopher who sought to understand the world through mathematics, astronomy, and music theory. Growing up in the footprint of this legend, Agostino developed a talent for mathematics and music. His Pythagorean curiosity about how things work went on to influence each generation of the Coppola family.
Check availability at a location near you.
Wine Notes
The 2018 Pitagora is aged on French and American oak for 16 months, and immediately greets one with alluring aromas of black cherry, cocoa powder, and bruised blue fruits. Lavish, rich flavors of plum, raspberry, warm tobacco spice, and leather delight the palate, with the silky weight of the wine bringing a spectacular finish.
The composition of this blend reflects varietals grown in different sub-appellations of Sonoma County. Each varietal and sub-appellation adds unique characteristics to the finished wine. This vintage highlights Merlot, with Syrah contributing fragrant spice nuances, Cabernet Sauvignon offering dark fruits and texture, and Petite Sirah adding density and peppery notes.
The last couple of vintages have seen a return to classic seasonal patterns, where a cold rainy winter prepares the vines for warm temperatures later. In 2018, precipitation carried on into spring, extending the growing period several weeks past the preceding year. There were also fewer heat spikes this season, allowing the fruit to ripen at a nice steady pace, and providing slightly larger yields of very well-balanced fruit.
Wine Facts
Enjoy the Scents and Flavors
Scents



Flavors




Barrel Regimen
16 months in French and American oak; 35% new oak
Pairs Well With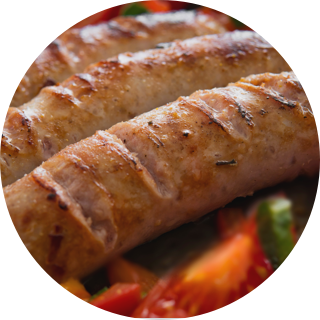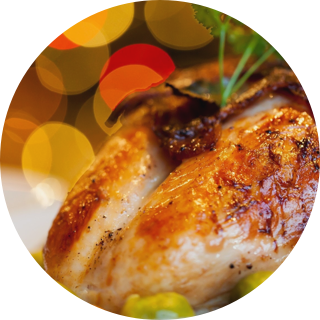 Recommended Products