2017
Rosso & Bianco Shiraz
Taste Profile



"My family has always made wine. To hear it from my father, Carmine, these were not fancy wines. They were everyday wines; wines that were on the dinner table each night. Our Rosso & Bianco wines are made in the same spirit; wine for everyday life." —Francis Ford Coppola
"My family has always made wine. To hear it from my father, Carmine, these were not fancy wines. They were everyday wines; wines that were on the dinner table each night. Our Rosso & Bianco wines are made in the same spirit; wine for everyday life." —Francis Ford Coppola
Our Rosso & Bianco wines have always been very special to us. Not only do they pay tribute to our family's heritage, they are some of the first wines we ever created.
Check availability at a location near you.
Wine Notes
Rosso Shiraz offers a smooth, velvety palate of dark, juicy fruits, and aromatic spices. Petite Sirah is added to the blend to enhance body and texture as well as deepen the color and add tannin. Its flavors of dark jammy berries and pepper notes complement Shiraz's red fruits and spice characteristics. The combination of French and American oak contributes to the wine's smoky, earthy elements.
Rosso & Bianco Shiraz comes from Monterey County where daytime temperatures are nearly 50 degrees warmer than nighttime temperatures. These conditions produce lush, balanced fruit that retains a good level of crisp, natural acidity.
Wine Facts
Enjoy the Scents and Flavors
Scents





Barrel Regimen
12 months French oak
Pairs Well With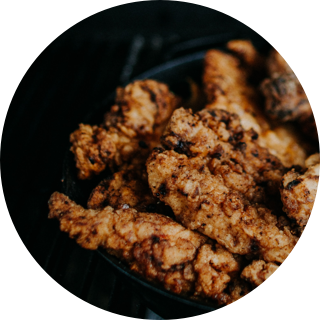 Recommended Products