2017
The Family Coppola 92nd Awards 2017 Chardonnay
Taste Profile
Bold, voluptuous, and as lavish as a Hollywood gala, The Family Coppola 92nd Awards Chardonnay is lively and offers tropical notes on the nose, creamy texture, and full mouthfeel with flavors of buttered croissant and pear on the finish
Bold, voluptuous, and as lavish as a Hollywood gala, The Family Coppola 92nd Awards Chardonnay is lively and offers tropical notes on the nose, creamy texture, and full mouthfeel with flavors of buttered croissant and pear on the finish.
Winemaking has been a Coppola family tradition for several generations. So has making art and providing entertainment, from music and cinema, to dining experiences and international hideaway adventures. For Francis Ford Coppola, all of these endeavors embody a celebration of life, merely designed with different tools. Wine, like cinema, is the result of many people coming together to execute a singular artistic vision. Each year, Hollywood honors and celebrates the best of the year's films and filmmakers. It is in this spirit that we offer The Family Coppola 92nd Awards wines.
Wine Notes
The 2017 growing season began with a good deal of precipitation, but after a mild spring, temperatures increased and remained warm throughout summer and fall. The vintage delivered smaller than average clusters, leading to excellent concentration and high quality fruit. Our Chardonnay was ready for harvest a few weeks ahead of schedule.
Located in the Russian River Valley less than ten miles from the Pacific Ocean, Dutton Ranch is comprised of more than 75 separate vineyards planted in the coolest areas of the region. This year's Chardonnay is a single vineyard bottling from Gail Ann's Vineyard, a parcel of Dutton Ranch that resides in the warmest part of the appellation, an area known for producing Chardonnay with expressive tropical tones.
Wine Facts
Enjoy the Scents and Flavors
Scents
Flavors
Barrel Regimen
10 months in French Oak, 35% New Oak, Stored in Stainless Steel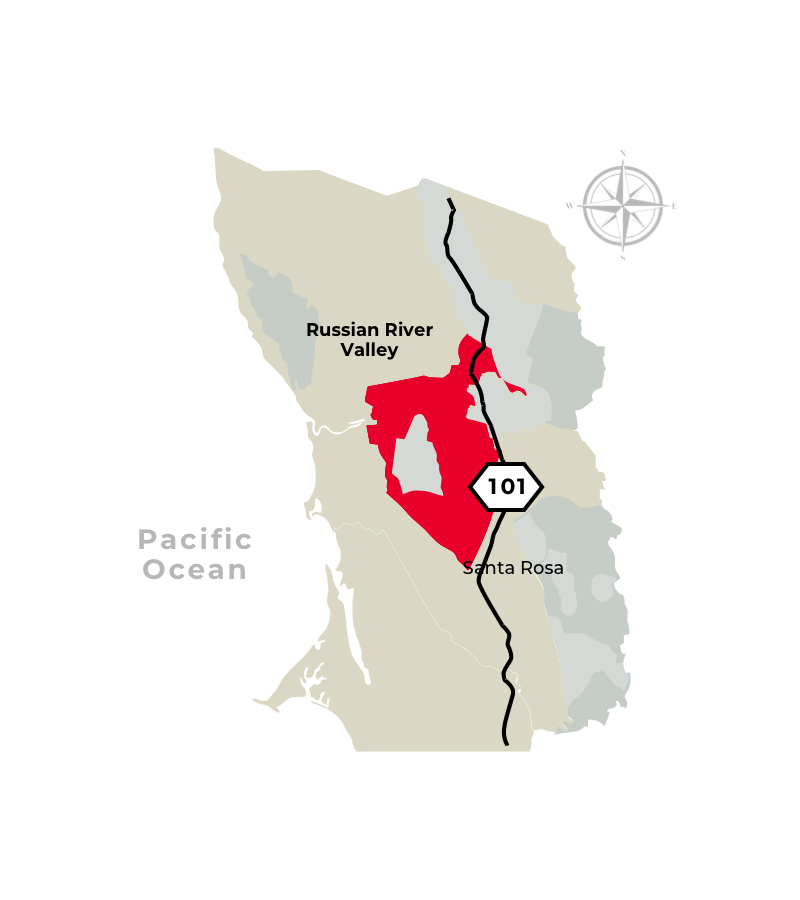 Russian River