2018
The Family Coppola 92nd Awards 2018 Pinot Noir
Robust and full-bodied, The Family Coppola 92nd Awards Pinot Noir is complex, yet structured, with aromas of dark fruit and clove. Flavors of blackberry and tobacco on the palate are followed by notes of cigar box and spice on the finish
Robust and full-bodied, The Family Coppola 92nd Awards Pinot Noir is complex, yet structured, with aromas of dark fruit and clove. Flavors of blackberry and tobacco on the palate are followed by notes of cigar box and spice on the finish.
Winemaking has been a Coppola family tradition for several generations. So has making art and providing entertainment, from music and cinema, to dining experiences and international hideaway adventures. For Francis Ford Coppola, all of these endeavors embody a celebration of life, merely designed with different tools. Wine, like cinema, is the result of many people coming together to execute a singular artistic vision. Each year, Hollywood honors and celebrate the best of the year's films and filmmakers. It is in this spirit that we offer The Family Coppola 92nd Awards wines.
Wine Notes
In 2018, precipitation carried on into spring, extending the growing period several weeks past the preceding year. There were also fewer heat spikes this season, allowing the fruit to ripen at a nice, steady pace, with slightly larger yields of very well-balanced fruit.
Because of its proximity to the Pacific Ocean, the Russian River Valley is greatly influenced by the coast. Fog rolls over the vineyards each evening, dropping the temperatures as much as 35 to 40 degrees. This natural air conditioning contributes to an extended growing season where grapes are able to mature slowly and maintain a good level of natural acidity. The King Vineyard is located in Russian River's Santa Rosa plain. It consistently delivers richly concentrated fruit with amazing dark colors and expressive flavors.
Wine Facts
Enjoy the Scents and Flavors
Scents
Flavors
Barrel Regimen
13 months in 40% French Oak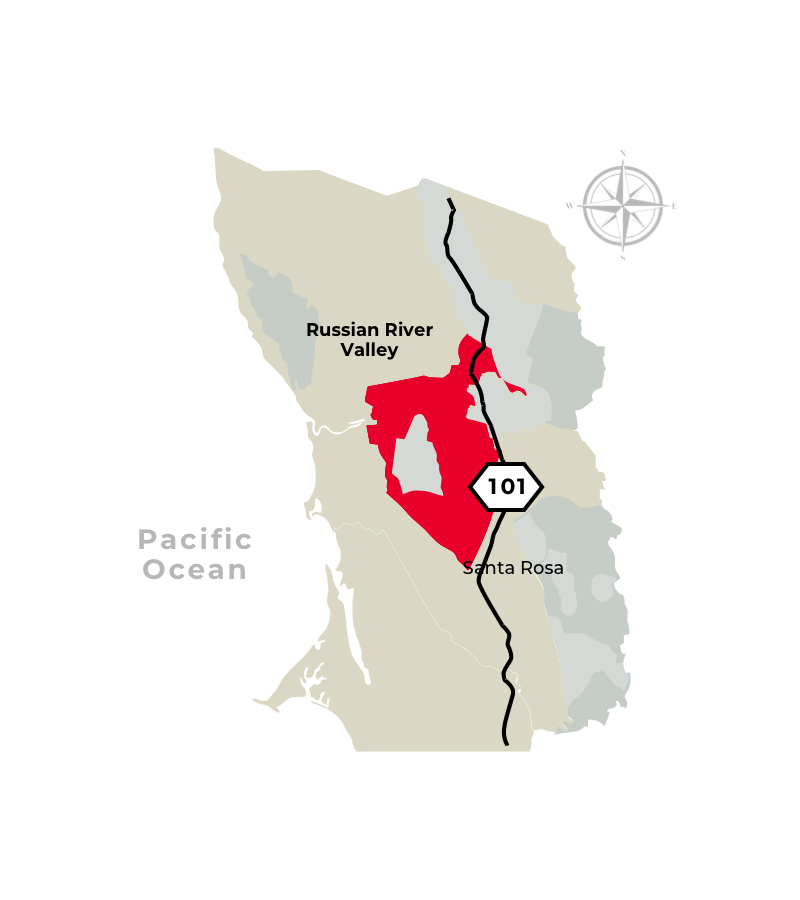 Russian River Valley