2019
The Family Coppola 93rd Awards 2019 Cabernet Sauvignon
Taste Profile




Full-bodied and robust, The Family Coppola 93rd Awards Cabernet Sauvignon delights the nose with tantalizing aromas of blueberry, mocha toffee, and dark cocoa spice. Juicy flavors of concentrated blackberry and ripe plum are followed with notes of mocha, and an enticing vanilla caramel lift on the finish - an exceptional wine
Full-bodied and robust, The Family Coppola 93rd Awards Cabernet Sauvignon delights the nose with tantalizing aromas of blueberry, mocha toffee, and dark cocoa spice. Juicy flavors of concentrated blackberry and ripe plum are followed with notes of mocha, and an enticing vanilla caramel lift on the finish; an exceptional wine.
Winemaking has been a Coppola family tradition spanning several generations. So has making art and providing entertainment, from music and cinema, to dining experiences and international hideaway adventures. For Francis Ford Coppola, all these endeavors embody a celebration of life, merely designed with different tools. Wine, like cinema, is the result of many people coming together to execute a singular artistic vision. Each year, Hollywood honors and celebrates the best of the year's films and filmmakers. It is in this spirit that we offer The Family Coppola 93rd Awards wines.
Wine Notes
2019 was the first time that California has been 100% drought-free since 2011. Winter and spring rains provided sufficient water in the soil through midsummer, with irrigation
not starting until July. The vintage provided us with a mild growing season, allowing for
very nice complexity and outstanding quality to this year's fruit.
The 93rd Awards Cabernet Sauvignon is sourced from high elevation vineyards in eastern Alexander Valley. High elevation provides prolonged sun exposure and less dramatic temperature shifts, allowing vines to synthesize flavor and phenolic compounds at a higher and more consistent rate. Light winds also work to moderate temperature. These conditions work together to allow for slow, steady fruit ripening.
Wine Facts
Enjoy the Scents and Flavors
Scents




Flavors




Barrel Regimen
14 months, 90% French Oak, 7% Hungarian Oak, 3% American Oak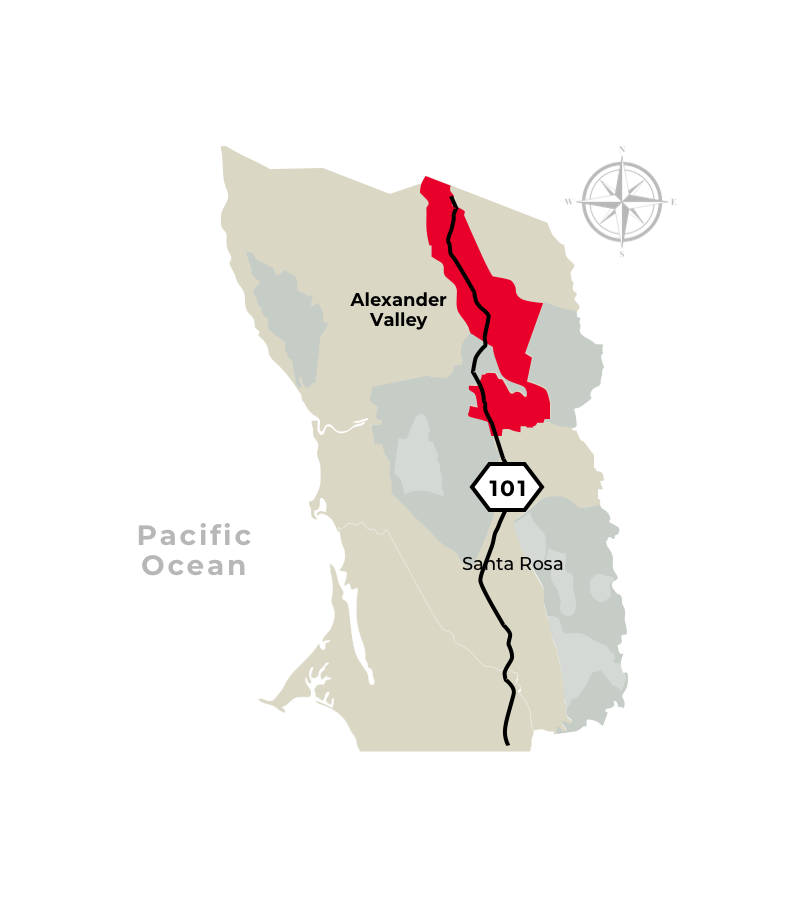 Alexander Valley