2016
Virginia Dare Pinot Noir 2016
Taste Profile



Virginia Dare Wines are crafted exclusively with grapes from the Russian River Valley in Sonoma County, where powdery clay soil and a nightly marine layer from the Pacific Ocean combine to create one of the best viticulture regions in the United States
Virginia Dare Wines are crafted exclusively with grapes from the Russian River Valley in Sonoma County, where powdery clay soil and a nightly marine layer from the Pacific Ocean combine to create one of the best viticulture regions in the United States.
The Virginia Dare Showcase Wines pay homage to the legendary Virginia Dare herself. Our bottles are reminiscent of the original Virginia Dare wines, first crafted in 1835 by Garrett & Company in North Carolina. In bringing the Virginia Dare legacy back to life, we've revived the vintage look of the original label and used old-fashioned American ingenuity to develop exquisite new wines worthy of carrying forward Virginia Dare's legacy.
Check availability at a location near you.
Wine Notes
There is a great deal of freshness and vibrancy to our 2016 Pinot Noir. Aromatic notes of raspberries, cranberry, bergamot, and sandalwood are followed by succulent flavors of cherries, black plums, and cloves. Tannins are smooth and well-integrated, as is the spiciness of the oak. This wine offers a beautiful balance and long-lived flavors that intensify the finish.
The Russian River Valley offers the perfect climate for growing Pinot Noir. Fog rolls in nightly from the nearby Pacific Ocean and cools the temperature down as much as 35-40 degrees each evening. This temperature differential allows the grapes to ripen slowly and retain their natural acidity for better balance. The appellation is also known for a diversity of soil compositions. Each vineyard influences the fruit with different flavor profiles. When blended together, this tapestry creates a more complex wine.
2016 was a traditional vintage that began with cold, rainy weather. Late bud break led to a long growing season. With the opportunity for extra hang time, the fruit achieved optimal phenolic development. Conditions were further optimized by staggered ripening, where each varietal reached maturity a week or two apart. This allowed the winemaking team to devote more attention to each vineyard that was harvested. Together, these conditions produced intense flavor concentration and very high quality fruit.
Awards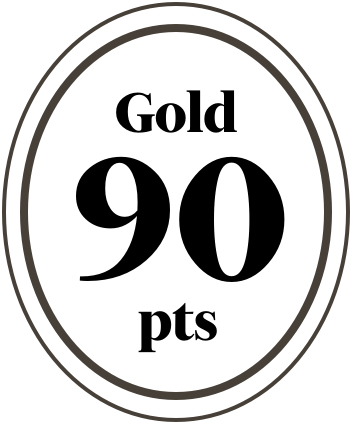 It's a Lifestyle
Wine Facts
Enjoy the Scents and Flavors
Scents



Flavors



Barrel Regimen
11 months in French oak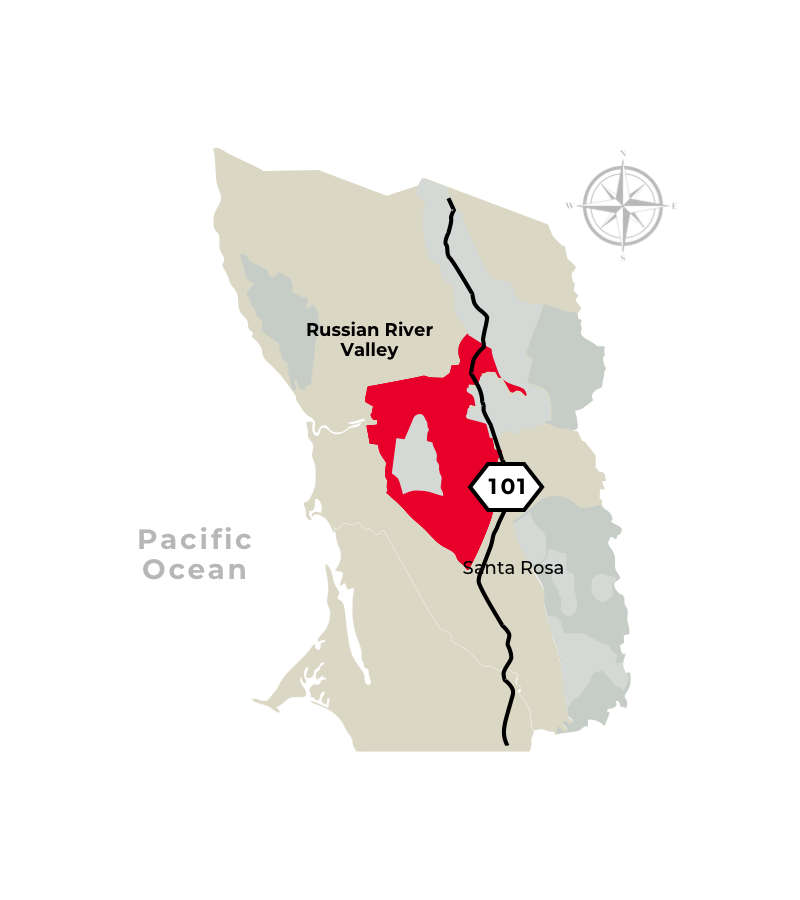 Russian River Valley, Sonoma County, California
Pairs Well With