2015
Votre Santé Chardonnay
Taste Profile



The wines of Votre Santé were inspired by Francis Ford Coppola's grandmother, Maria Zasa, a woman who treasured French culture and offered the time-honored toast, "à votre santé," or "to your health," each time she raised a glass
The wines of Votre Santé were inspired by Francis Ford Coppola's grandmother, Maria Zasa, a woman who treasured French culture and offered the time-honored toast, "à votre santé," or "to your health," each time she raised a glass.
Votre Santé offers two wines made from the traditional French varietals Chardonnay and Pinot Noir. Because these wines thrive in cool climates, we look to vineyards tucked away in the foothills of California's mountains and river valleys, in close proximity to the chilly Pacific waters. This is "the other California," Votre Santé's California, where fog tempers the region's sunny weather. These cool conditions bring out vibrant fruit character and balanced acidity in Chardonnay and Pinot Noir, translating their French heritage into full California expression.
Check availability at a location near you.
Wine Notes
The grapes chosen for this wine represent clones and selections known for delivering intensely fragrant fruit. "We believe that a wine has a lot to say," says winemaker François Cordesse, who trained in France. "It's our job to help a wine express itself — in this case, to speak to its origins in California's coolest terroirs. We ferment half the grapes in oak to enhance the wine's full, rich mouthfeel; malolactic fermentation brings out nuances of crème brûlée. The other half we ferment in stainless steel to maintain crisp natural acidity and to protect the attractive mineral hints that make this Chardonnay so easy to pair with food. The finished wine has a balanced, elegant palate."
North Coast, Mendocino, Monterey and Sierra Foothills are appellations that reflect the cool conditions in which Burgundy varietals thrive. Though these regions may have less name recognition, they have long been cultivated by winemakers for their exceptional quality. From these sites, Chardonnay develops aromatic fruit character, balanced acidity, and distinctive minerality.
2015 was an outstanding California vintage that yielded concentrated, highly aromatic Chardonnay. Because the vineyards used for Votre Santé experience cool temperatures and foggy coastal conditions, grapes take longer to mature, resulting in extra hangtime. This extended ripening period promotes rich, well-balanced fruit.
Awards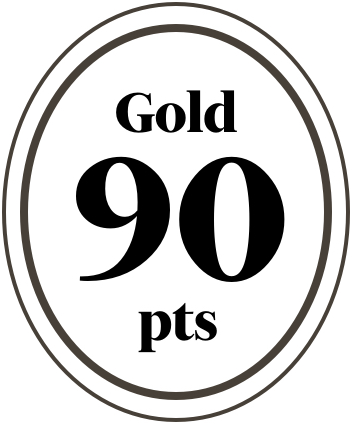 Wine Facts
Enjoy the Scents and Flavors
Scents



Flavors



Barrel Regimen
9 months in French oak; 35% new oak
Pairs Well With